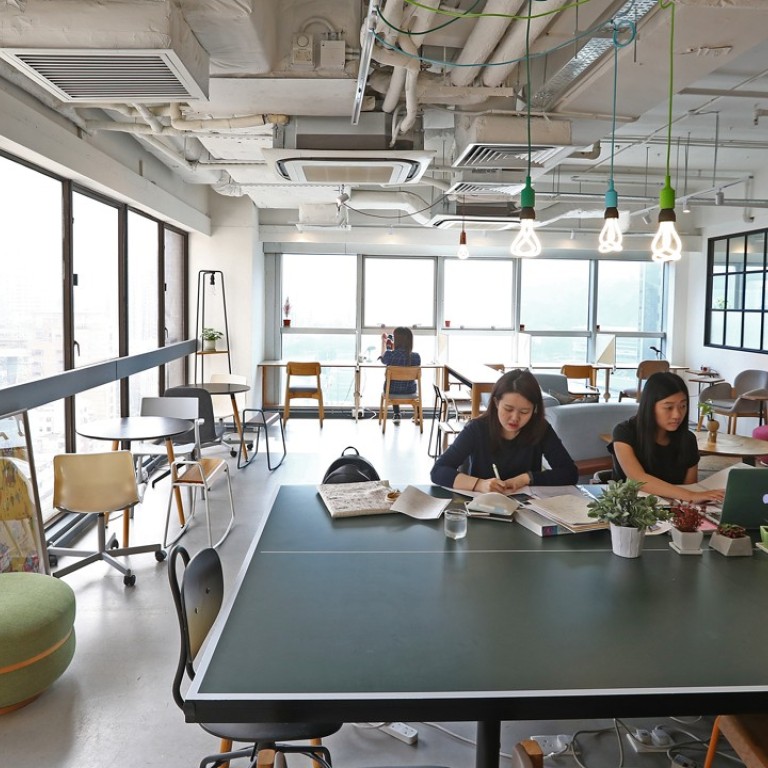 Want to beat Hong Kong's sky-high office rents? Try co-working spaces that cost three times less
Shared space can be a viable alternative for companies in the world's most expensive location for conventional offices, according to research
Hong Kong is the most expensive city in the world to rent office space, so instead why not take a desk in a co-working space that will cost you three times less?
The rented desk option will set you back a mere US$7,607 a year, according to research by UK-based Instant Group, which helps companies find office space. That is a lot less than the average US$27,432 per year for regular office space, according to separate research by real estate services company Cushman & Wakefield, and would make Hong Kong only the seventh most expensive location.
"It is a commonly held misperception that flexible space, which offers shorter contract lengths and fully serviced offerings, can prove to be a more expensive proposition for a business," said John Duckworth, managing director of the Instant Group for Europe, the Middle East and Africa.
"But both the market data and our experience with clients entering the local market show that flexible space is proving to be a viable, low-cost alternative."
Co-working spaces have proliferated rapidly in Hong Kong in the last two years, with global players setting up in the city, including New York-based WeWork, the world's largest shared office operator, Amsterdam-based Spaces and Shanghai-based Naked Hub, Asia's top operator.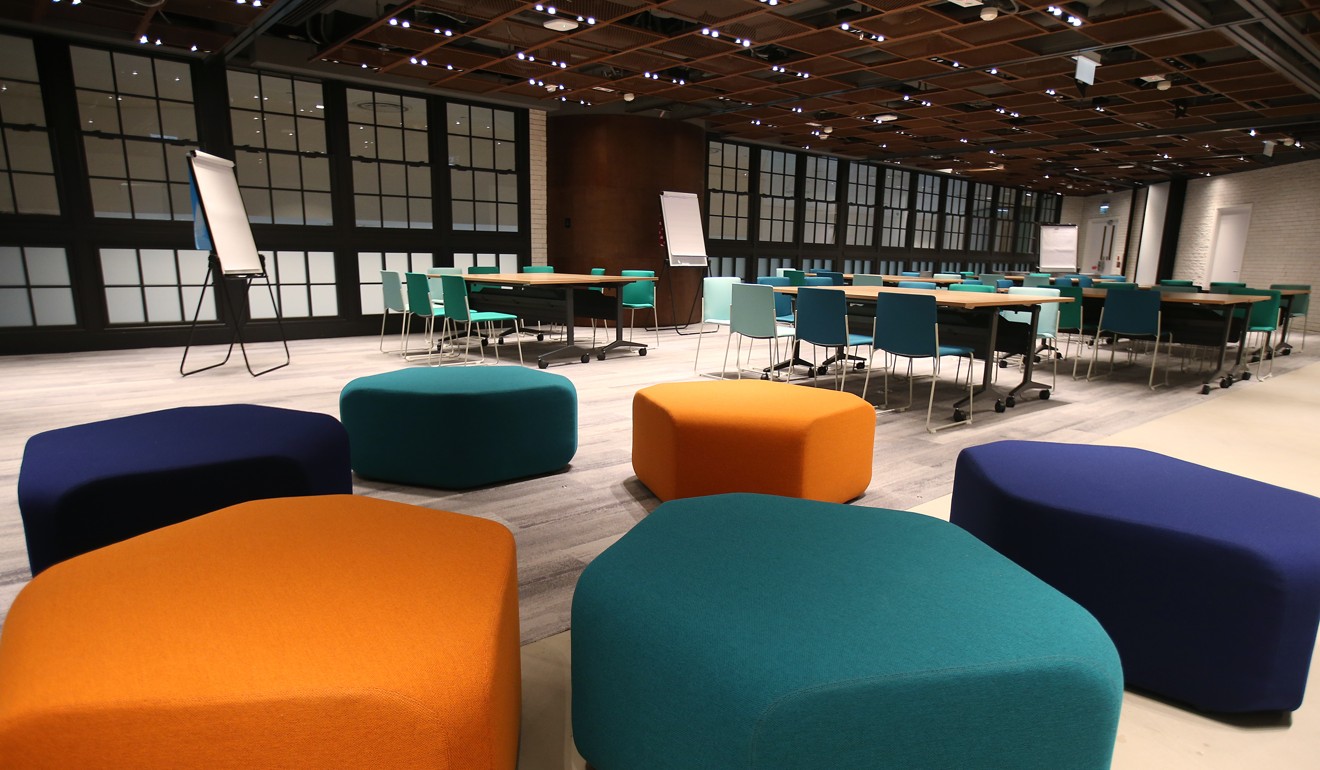 Local developers have also jumped into the fray, with Swire Properties opening its first space in October.
The concept has been popular with young companies and start-ups, but has also drawn interest from established firms. In September HSBC moved 300 staff into a co-working space in Hong Kong's Causeway Bay district, operated by WeWork.
"Co-working has grown dynamically in the major cities across Asia-Pacific but the number of centres is still relatively low compared to London and New York," said Sean Lynch, managing director for Instant in the Asia-Pacific. "We would anticipate further growth in supply in the coming year, which will keep costs low."
It was not just the cheaper prices of co-working spaces that proved attractive, but the lower initial investments and future costs meant that businesses could save money to put into other areas of their operations, Lynch said.
Hong Kong is still one of Asia's more expensive locations for renting flexible space, being costlier than Singapore, but it is cheaper than London and New York.
New York is the world's priciest to rent co-working space, at US$13,440 per year, but is the sixth most expensive for conventional office space, while London is the second most expensive for co-working space at US$11,931 a year and Tokyo third at US$10,409.
The research by Cushman & Wakefield took into account all workspace costs per workstation for prime office space globally. These costs are included in flexible workspace fees per desk, providing a like-for-like comparison between rental costs.
This article appeared in the South China Morning Post print edition as: Co-working space is a cheaper option for firms