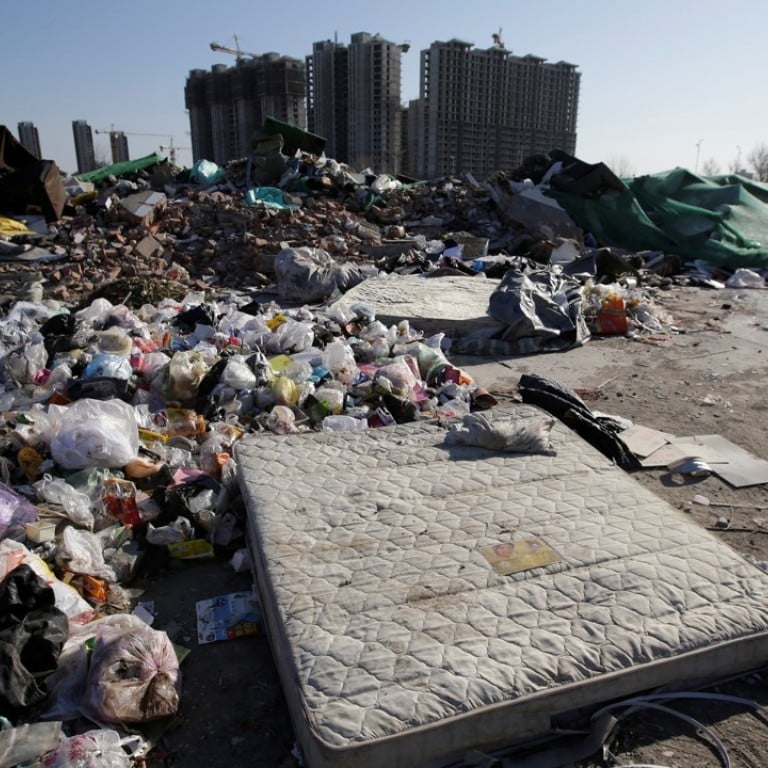 China plans to streamline process for building affordable homes as part of efforts to ease property prices
The plans are likely to seek universal guidelines for applications by non-property firms to build on land they hold, rather than the current case-by-case approach
China is working on plans to make it easier for non-property companies to build affordable homes on land they hold, a move that potentially could make huge tracts of land available for housing and help rein in the country's high property prices.
Minister of Land and Resources Jiang Daming made the announcement at a national conference last week, but did not elaborate on the plans, which come as Chinese authorities work on ways to increase land supply for housing.
While a series of anti-speculation policies in the past two years have begun to have an effect, with property prices falling in big cities and rises slowing in smaller cities, a shortage of buildable plots – the state is the sole provider of zones for residential development – remains key to solving the fundamental imbalance in housing demand and land supply.
The government has already begun a trial scheme to convert collectively owned rural land to residential usage through the building of rental housing, with 13 cities, including Beijing, Shanghai and Guangzhou, taking part.
Analysts believe the new plan could mean that non-property firms would have an easier time converting land to residential use.
"This positive change will ultimately lead to a more flexible land supply regime," said Yan Yuejin, research director at E-house China R&D Institute. "There have been conversions before, but rarely has the government openly said that land could be transferred to residential land."
"But one red line is private homes cannot be built on such land," Yan said.
China's fragmented land market is divided into state-owned land in cities and collectively owned plots in rural areas. Only a small part of state-owned land is available for sale to developers, while the vast majority of land stock remains in the hands of state-owned enterprises, the army, and government institutions like schools, hospitals and academies.
Currently there are no uniform rules for non-property firms looking to build housing on their land.
"Under current rules, companies must go through an onerous procedure to amend the nature of the land usage before plots can be developed into affordable homes, and conversions are done on a case-by-case basis," said Xiong Zhikun, head of project and development consultancy at Savills China Research.
"The reform is expected to streamline the process and make conversions subject to universally applied rules," he said.
However, he noted that most affordable homes currently built on such land are either sold or rented to employees of the firms or institutions holding the land, or given to people who have been displaced by government urban renewal plans. It was unclear if, under the new plans, homes would be available to the general public, he said.
At the conference, land minister Jiang said that with the new plan, plus the scheme to allow rural land to be used for housing, the government would no longer be the sole provider of building land.
But Li Zhanjun, chief researcher at the China Association of Real Estate, said that the situation would hardly change, since most industrial land is held by state-owned firms, which need government permission to convert land or build on it, while rural collective land is in practice controlled by village or town chiefs, who act under state orders.