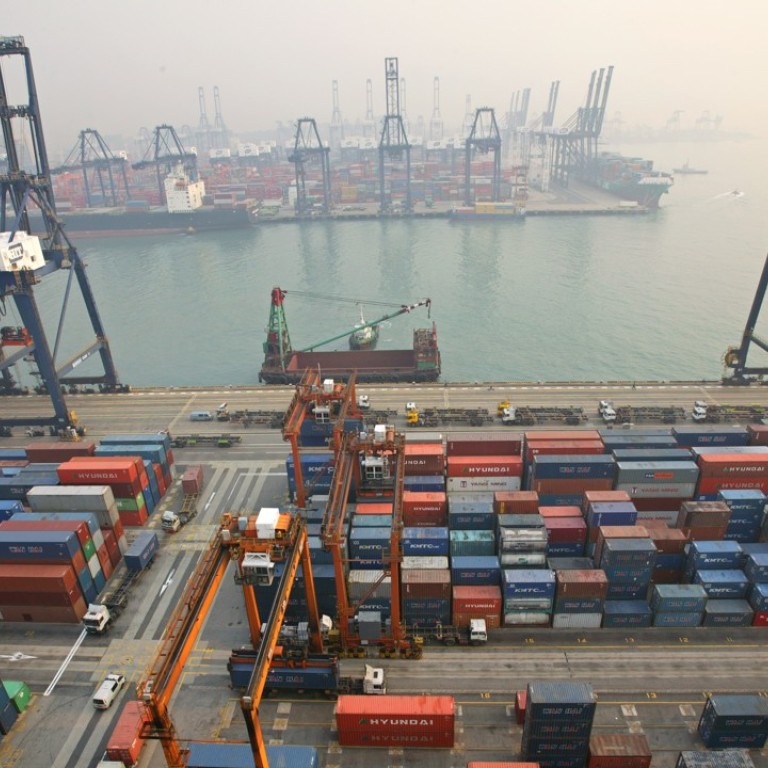 Hong Kong goes Blade Runner with concept of homes 'floating' above container port terminals
Hongkong International Terminals says maverick proposal to turn airspace above functioning container terminals into housing is 'technically feasible'
Billionaire Li Ka-shing's Hongkong International Terminals, one of the world's leading port operators, says they are open minded about a proposal under study by the Hong Kong government to build waterfront homes above container port terminals to ease the city's housing crunch.
"For the sake of the greater good of society, if this will not cause a major impact on the terminal's operation, we are willing to work with the government to meet Hong Kong residents' housing needs," said Gerry Yim, managing director of Hongkong International Terminals (HIT) – which manages 16 berths at five terminals at Kwai Tsing container port.
His remarks comes as a group of experts including a former development chief called for building flats above the Kwai Tsing container terminal, estimating that "tens of thousands" of residents could live on top of the container terminal.
This proposal is technically and structurally feasible. The concept is not really any different from building housing on top of MTR stations or train depots, which Hong Kong already has plenty of experience, according to former development minister Mak Chai-kwong.
Hong Kong was named the least affordable housing market for the eighth straight year, with the median price of a home 19.4 times the median annual pre-tax household income, up from 18.1 times a year ago, according to a study by Demographia, an urban planning policy consultancy.
Yim believes building flats above container terminals would be feasible even though that could disrupt operations.
"We have built a cargo centre above container terminals decades ago," said Yim, adding that building homes would be "technically feasible".
The concept is one of a number of land supply options designed to increase housing supply under study at a public consultation in March.
Another idea is relocating Kwai Tsing container terminal to make way for housing.
Hong Kong's port is the fifth biggest in the world, with Kwai Tsing container terminal handling up to 80 per cent of its container throughput of about 20 million units a year.
The port, along with parcels of neighbouring land sites housing backup facilities, account for 380 hectares, equivalent to nearly 380 soccer pitches.
Yim said relocating terminals would have a bigger negative impact on the port industry, citing the difficulty of finding an appropriate alternative site.
This article appeared in the South China Morning Post print edition as: HIT open to plan to build flats above container terminals