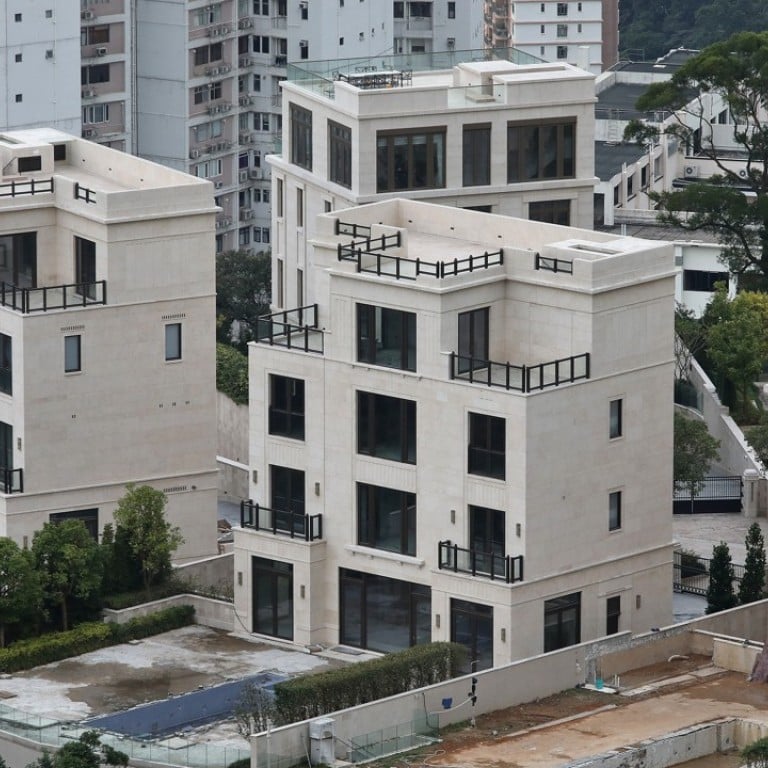 High living: another luxury Hong Kong hilltop house sells for stratospheric price
Residence in the exclusive Mount Nicholson area becomes Asia's second-most expensive in terms of cost per square foot, and is just around the corner from the most expensive
A house at the ultra exclusive Mount Nicholson area on The Peak in Hong Kong has sold for HK$1.39 billion (US$177.3 million), a price that makes it the second most expensive in Asia on a square foot basis.
The four-bedroom, 9,217 sq ft house with a 3,969 sq ft garden and a swimming pool at No 2 Mount Nicholson fetched HK$151,785 per square foot in a tender offer, according to selling agent Wheelock Properties. It was also a record price for the Mount Nicholson area. The buyer was not identified.
The property is located near Asia's most expensive house, the 9,212 sq ft 15 Gough Hill Road on The Peak, which sold for HK$182,370 per square foot to a Chinese businessman in 2016.
Hong Kong is already the world's most expensive urban centre in which to buy a home among 406 cities in the Demographia International Housing Affordability Survey, while at the luxury end of the market, US$1 million would buy just 22 square metres (237 square feet) of residential space, making Hong Kong the second most expensive city in the world for top-end housing.
But a shortage of houses will mean that prices are unlikely to fall, and money is still coming in to high-end property from mainland China.
"Prices for houses will grow further due to the limited supply," said Thomas Lam, head of valuation and consultancy at Knight Frank.
Some estimates see overall home prices rising another 10 per cent to 20 per cent this year, exacerbating the problem of ownership for average wage earners and salaried employees.
The government has come under pressure to help out potential buyers, and Financial Secretary Paul Chan Mo-po said recently that it would look at the selling practices of developers, such as tenders, which some have said was one reason prices continue to rise.
The Mount Nicholson development comprises 19 detached houses and 48 flats built over three phases. Wheelock said 12 houses, including No. 2, had been sold through tenders.