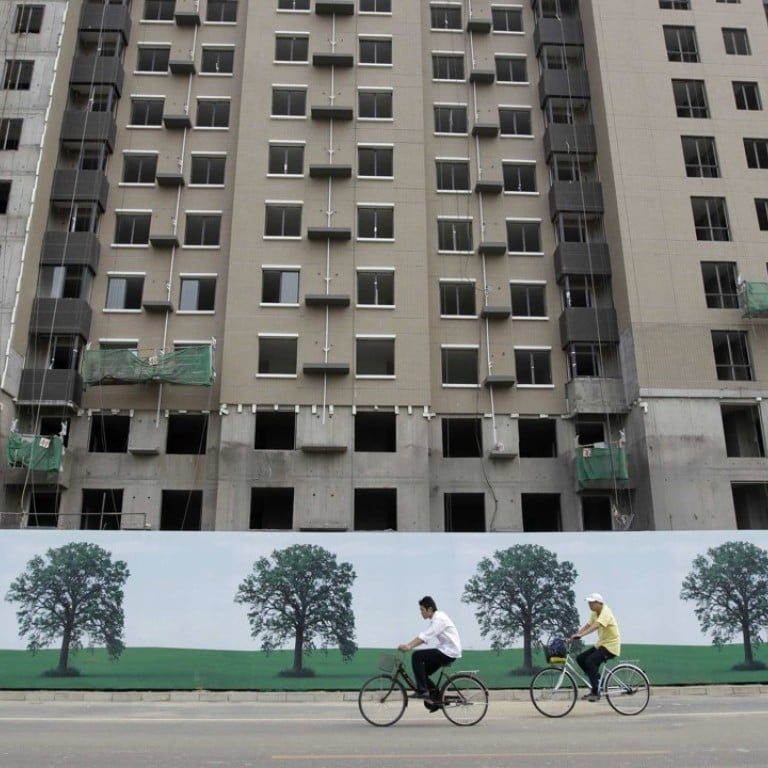 Small, mid-sized Chinese developers still facing funding woes
Regulators now encouraging non-financial institutions to steer clear of debt-based lending to developers, and move towards equity investment
The funding strain on Chinese developers continues, say analysts, after a string of further financial curbs on their borrowing were introduced since the turn of the year in an effort to cool property prices and cut the risk of growing debt levels.
However, the fallout has been uneven, with major national developers remaining relatively unscathed while medium and small-size developers are being hit hard, which could lead to further consolidation in the industry.
"Smaller developers are facing greater pressure to improve cash flow, and to sell their housing projects, or majority stakes in them, to bigger rivals," said Xu Chao, property analyst with Tianfeng Securities. "That is actually a positive development, for the bigger listed developers."
The latest moves saw China's securities regulator, in January, banning non-banking financial institutions from channelling funds into the property sector via entrusted loans and trust loans.
And there was a clampdown on lending by the shadow-banking sector, which had effectively funded many of the excessive land purchases over the past two years, which helped fuel the spectacular surge in property prices in the first place.
The authorities in Shanghai, where prices have spiralled out of control, also banned debt-fuelled land purchases via M&A loans, with banks being stopped from lending, with land being used as the main collateral.
In February, the Chinese media reported that some banks had stopped granting property development loans to developers in major cities altogether.
The finance newspaper Economic Observer suggested that cash-strapped smaller developers had resorted to underground lending and factoring to fill their funding gap, paying interest rates of more than 15 per cent.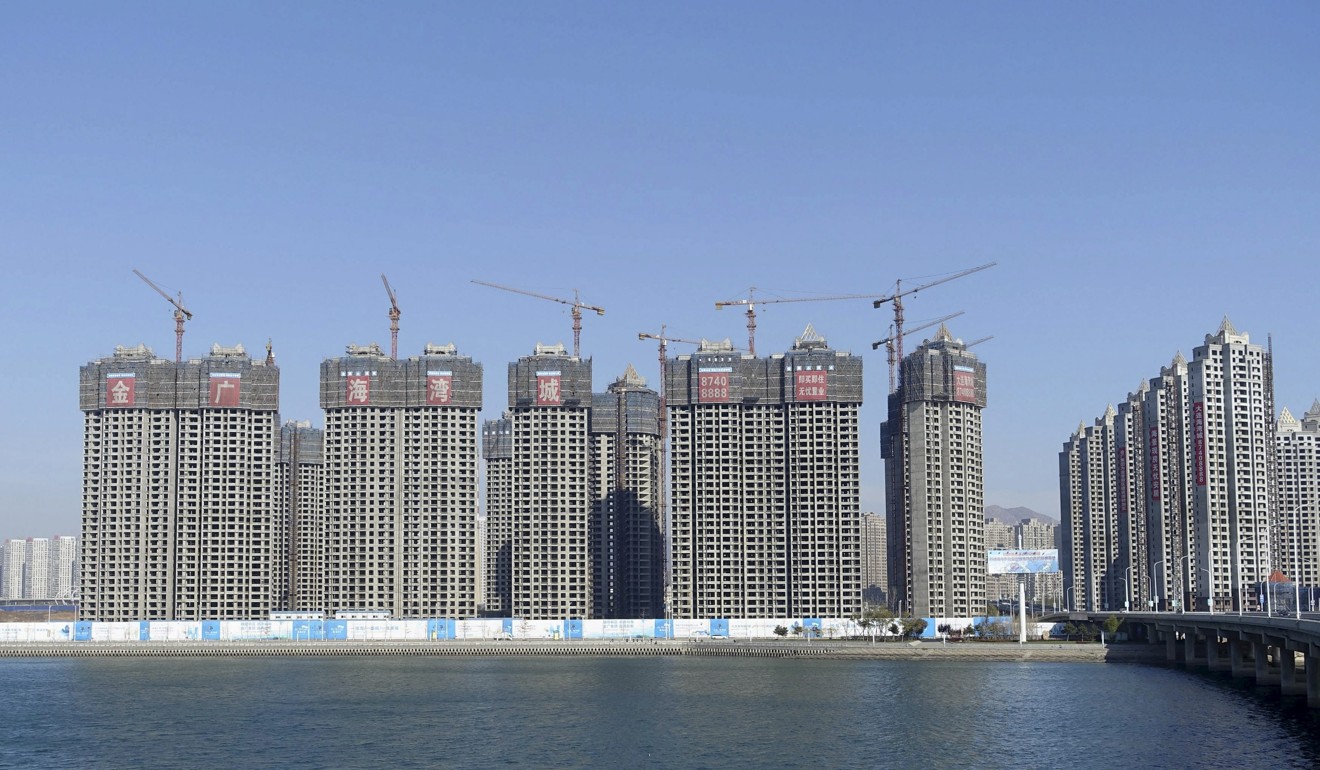 But Hu Yuting, general manager of investment firm China Minsheng Trust, said such cases were rare.
"Banks are extending development loans as usual – but this year's total quota is no higher than last year's, and in some cases loans have been approved, but not yet processed.
"The major, state-owned developers I have dealt with are finding alternative financing at below 8 per cent. Bigger listed players are paying between 9 and 10 per cent in interest, while borrowing costs for smaller developers are above 10 per cent," Hu said.
"On average, the interest rate is 1 to 2 percentage points higher than it was a year ago."
By alternative financing, Hu referred to non-bank loan financing methods, that include trusts, although he did concede banks are becoming increasingly wary of extending loans or issuing wealth-management products specifically to fund property projects, worried over the compliance issues potentially involved.
Such practises were prevalent before 2017, and constituted a major chunk of the asset-management plans of securities firms.
Regulators are now encouraging non-financial institutions to steer clear of debt-based lending to developers, and move more towards risk-bearing equity investment.
But Hu said the problem is, most institutions are wary of genuine equity investment, and its share of total investments remains small.
Michael Li, the head of finance at a small developer in central Henan province, said the biggest issue is that on premium projects, developers are reluctant to give up equity stakes as they are unwilling to share their profits.
Some weaker project developers are willing, but institutions are generally less interested, because of higher risks involved.
He said his company is still being allowed development loans from banks, but that might not be enough to keep it afloat. He spends most of his time, he adds, exploring the possibility of selling asset-backed securities, which the government continues to encourage.
Such products rely less on the creditworthiness of the issuers, but on the quality of underlying asset.