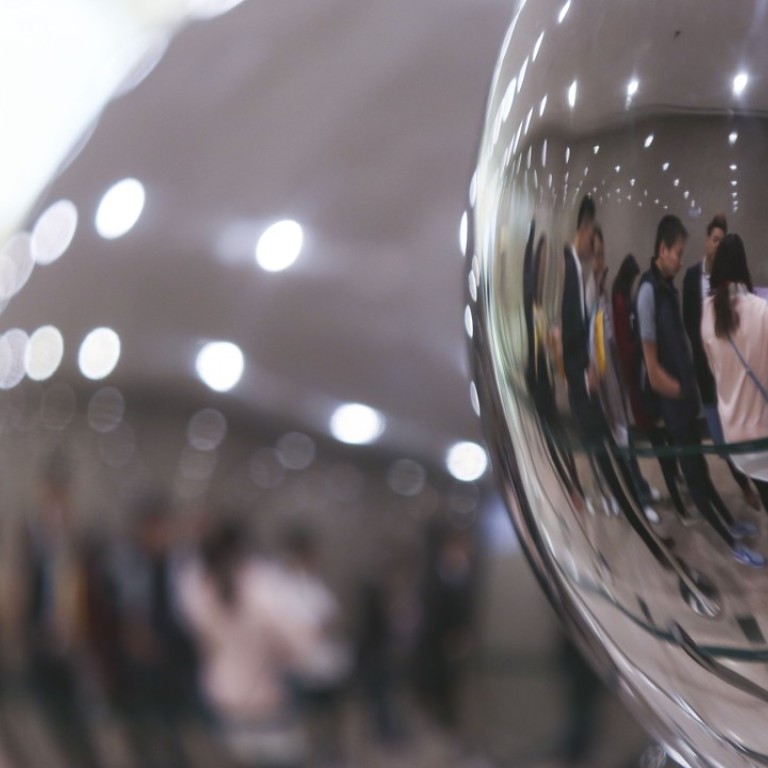 Tseung Kwan O flat sale shows sector still going strong, even as mortgage rates are on the rise
Lohas Park offering snapped up despite interest rate rise in city last week
Buyers snapped up flats released at a development in Tseung Kwan O on Saturday, showing that ­property demand has yet to dampen despite the monetary ­authority raising interest rates by 25 basis points last week.
Wheelock & Co said it would release another 180 units at the Malibu development at an average discounted price of HK$17,374 (US$2,215) per square foot on Sunday, or 17 per cent higher than the average transaction price in the first batch being two weeks ago.
The price increase came after the developer sold 307 units, or about 96 per cent of the 321 units on sale at Wheelock & Co's Malibu Complex at Lohas Park, Tseung Kwan.
Wheelock has fetched sales revenue of HK$12.2 billion from the sale of 1,376 units so far.
The Malibu sale was the first in the property sector since Hong Kong's stock exchange saw its ­biggest decline in six weeks and the US Federal Reserve raised ­interest rates by 25 basis points to 2 per cent last week, prompting the city's monetary authority to do the same.
The interest rate rise means that mortgage payments linked to the Hong Kong Interbank Offered Rate (Hibor) will increase. ­Despite this, people were eager to ­purchase flats in the fourth sale ­offering for the Malibu complex – with over 2,850 prospective ­buyers registering and making the sale nearly nine times ­oversubscribed.
The average discounted price of the flats on sale yesterday was HK$16,422 per square foot, up 11 per cent from the launch price of HK$14,800 per square feet two weeks ago. The 321 flats are worth some HK$4.7 billion.
Sammy Po Siu-ming, the chief executive at Midland Realty's ­residential division, said about 70 per cent of the buyers yesterday were purchasing flats for their own use, while the ­remaining 30 per cent were buying them as an investment.
"The prices of the units are very reasonable for its location, and are priced similarly to other developments around the area," Po said.
The Malibu complex, ­comprising 1,600 flats, is expected to help turn Lohas Park into Hong Kong's largest residential enclave, with an estimated 58,000 ­residents in 21,500 flats when the project is completed in 2025.
Malibu has generated strong interest in the attractive initial prices quoted by the developer, which were at the time lower than those of other recent launches in nearby districts of Tseung Kwan O.
Four days of sales over the past two weeks saw homebuyers splash out HK$9.16 billion on 1,070 flats at the Malibu ­development, near the Lohas Park MTR station, in the biggest sale so far this year.