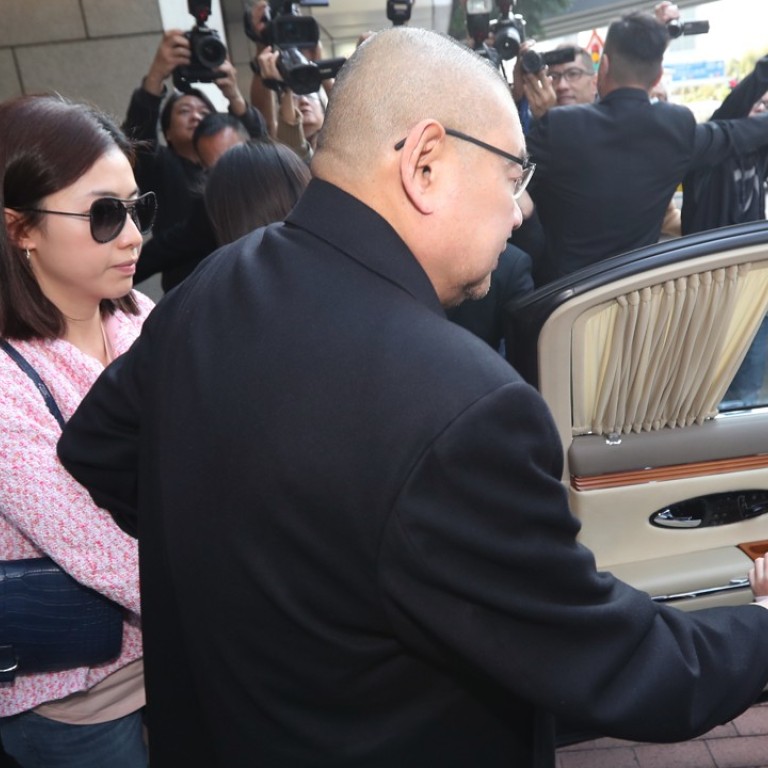 Hong Kong property firm Chinese Estates increases stake in China Evergrande
Analysts say the Hong Kong firm is looking to rebuild its portfolio after a series of asset sales last year
Hong Kong property firm Chinese Estates Holdings and its executive director Chan Hoi-wan have raised their stake in mainland Chinese property developer China Evergrande to 8 per cent in the past 12 months, spending a total of HK$18 billion (US$2.3 billion).
Chan, the wife of former Chinese Estates chairman Joseph Lau Luen-hung, personally held 196.5 million shares in China Evergrande as of Wednesday noon, the mainland Chinese firm said in a stock exchange filing on Wednesday.
Analysts said the buying represented an attempt by Chinese Estates to rebuild its portfolio after a sell-down last year.
"Chinese Estates holds a large amount of cash after it sold down its property portfolio last year when the controlling shareholder Joseph Lau's health was deteriorating," said Ricky Tam, chairman of the Hong Kong Institute of Investors.
"It is not easy to build up its property portfolio again as asset values and land prices are rising significantly. It needs to seek investment alternatives like buying property stocks," he said.
Between April 2017 to noon on Wednesday, Chinese Estates had acquired 857.54 million shares in Evergrande on the open market for HK$13.2 billion, the statement said. That represented 6.5 per cent of the total issued share capital of Evergrande as of February. Chan acquired about 1.49 per cent of the shares in the open market for HK$5.1 billion.
The total value of Chinese Estates and Chan's holding in Evergrande amounted to HK$25 billion, surpassing the HK$22.3 billion market capitalisation of Chinese Estates, as of the market close on Wednesday.
Shares of Evergrande fell 0.7 per cent to close at HK$23.8 with its market cap standing at HK$314 billion. Last week, Evergrande reported net profit soared 379 per cent to 24.2 billion yuan (US$3.8 billion) in 2017 after strong property sales in mainland China.