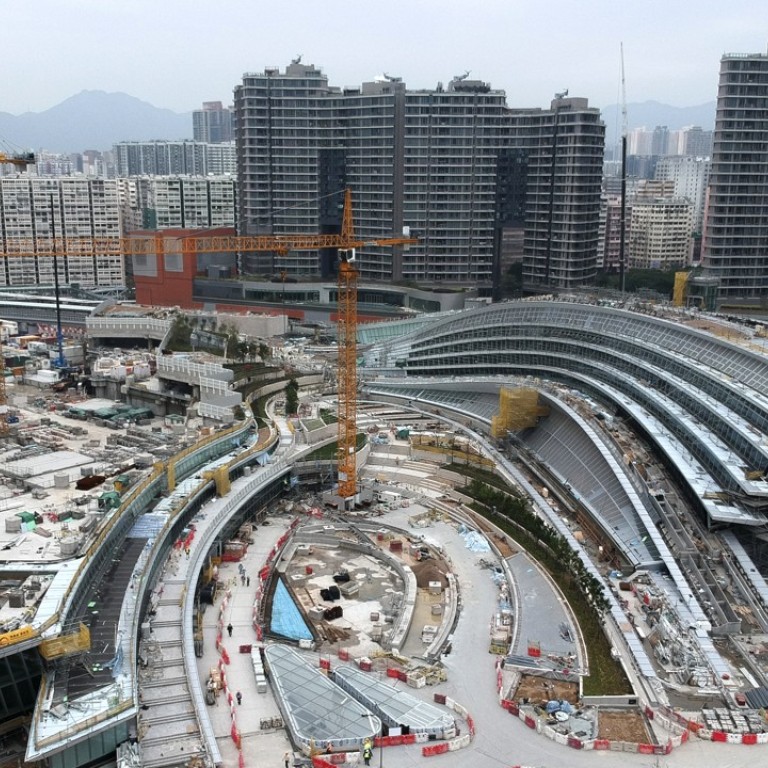 Flood of Chinese tech firms will push up office rents in Hong Kong's TST, say analysts
Office rents in Tsim Sha Tsui could rise 6 per cent, says Colliers, as new supply, express rail link attract tech companies from the mainland
Office rents in Hong Kong's Tsim Sha Tsui district are set to jump this year, say analysts, as a plentiful supply of space and vastly improved transport links make it the top choice of mainland Chinese technology firms.
A dearth of office space in the city's main business district, Central, is making Tsim Sha Tsui more attractive, and 2018 could see a wave of new-economy companies from the mainland set up shop there.
The opening of the Guangzhou-Shenzhen-Hong Kong Express Rail Link later this year, which will cut journeys to Shenzhen by two thirds to just 20 minutes, is likely to have a strong effect on rents.
"We expect that more mainland companies, particularly those from the Greater Bay Area, will choose Tsim Sha Tsui to set up their offices after the launch of the express link," said Daniel Shih, director of research at Colliers International Hong Kong.
"We expect that office rents in TST will jump 6 per cent this year, the most among all districts and it will be the rising star in office supplies in the city in the coming years."
The "Greater Bay Area" refers to the central government's plan to forge an integrated business powerhouse across Hong Kong, Macau and nine cities in Guangdong province.
Last year, two big names in China's technology sector increased their presence in Tsim Sha Tsui.
Huawei expanded its office in Gateway Tower 6 to 19,000 square feet while Tencent rented a 15,000 square foot space in Harbour City World Finance Centre, according to data from CBRE. 
"Technology companies are scaling up rapidly. They prefer to have offices set up in areas that are easier to meet their expansion need," said Shih. "Compared to packed Central, Tsim Sha Tsui is a better choice for these mainland companies." 
Technology, media and telecommunications (TMT) companies currently account for the highest share of office space in Tsim Sha Tsui among mainland companies, holding about 27 per cent, followed by finance, insurance and real estate, based on a review of three main office buildings – International Commerce Centre, Harbour City and Gateway – by Colliers. 
Although Central, until now, has been the primary choice of mainland companies, its low vacancy rate – just 1.1 per cent according to a CBRE estimate – means they are having to find alternatives.
The government will offer a 632,923 square foot plot above the West Kowloon Express Rail Link (XRL) terminal for tender in a bid to increase office supply later this year.
The site, which may yield a total gross floor area of 3.16 million square feet of office space, will double the existing stock in the area once it is ready.
"The amount of new office supply is huge, which will no doubt make [XLR] the market focus for the whole year," said Rocky Chan, a director at CBRE Hong Kong.  
"We have talked to mainland companies as well as Hong Kong firms and multinationals with businesses involving mainland partners. Considering the convenience of the location, Tsim Sha Tsui is at the top of their list when opening a new office."
The start of operations of the Guangzhou-Shenzhen-Hong Kong Express Rail Link, scheduled for the third quarter of this year, will cut the journey time from Hong Kong to the heart of Shenzhen's core business district to about 20 minutes and to Guangzhou by half to just under 50 minutes. 
Another parcel of land, located in the Western Kowloon Culture Centre, in front of the iconic International Commerce Centre, is due to be sold through public tender as late as next year.
It will yield a total gross floor area of 872,593 square feet for hotel and office use. Meanwhile New World Development's K11 Atelier tower, launched in April, will contribute 435,156 square feet of grade A space to the area. 
New World Development said that 40 per cent of the tenants of its office units leased out by the end of last year are Chinese companies.