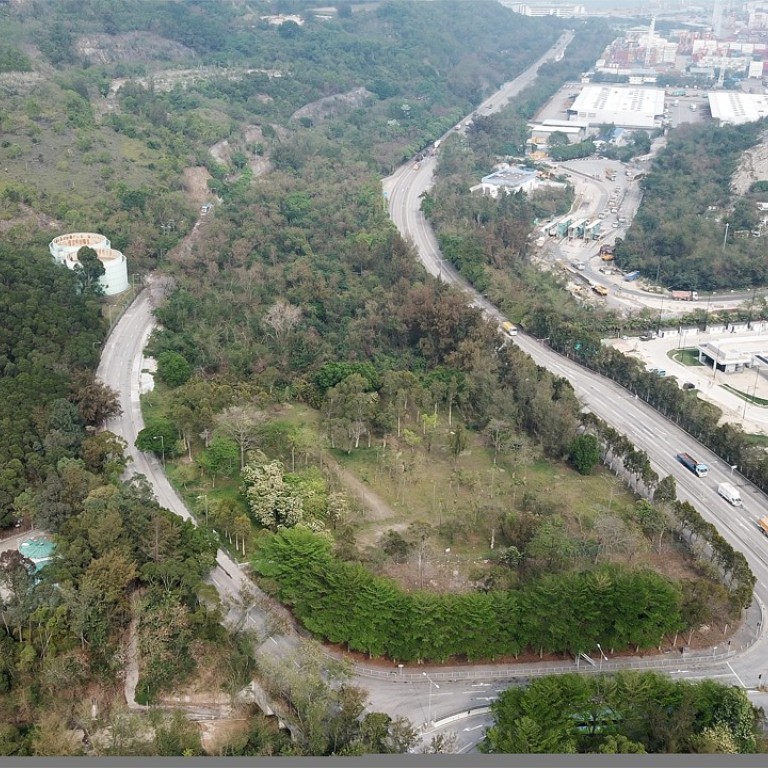 Five developers submit bids for Hong Kong logistics site
The Tuen Mun site is the first such to be offered in five years, and comes as the area is set to become a key link in trade between Hong Kong and mainland China
A tender for a large piece of land to be used for a logistics site in northwestern Hong Kong attracted five bids on Friday, the government's Development Bureau said, slightly fewer than analysts had expected for what was the first such site offered by tender in five years.
The 340,870 sq ft site on Siu Lang Shui Road, Tuen Mun, opposite the River Trade Terminal container port, has a plot ratio of 2.5 times and is expected to yield a total gross floor area of 852,000 square feet for construction of a five-storey logistics centre. The bureau did not name the bidders.
"Bidders likely came from end users rather than speculators because a logistics project is a long-term investment with long-term returns," said Thomas Lam, senior director at real estate agency Knight Frank. "It isn't a mainstream property for speculation."
Analysts had initially expected bids from Chinese e-commerce companies as well as logistics firms. E-commerce companies have been moving aggressively into developing logistics facilities as online sales surge and they seek to control costs and quality through their own networks.
Tuen Mun is set to become an important location in Hong Kong when it is linked to the Hong Kong-Zhuhai-Macau bridge that will connect the city to major industrial and commercial cities in the manufacturing hub of the Pearl River Delta in mainland China. The link will also connect Tuen Mun with Hong Kong's airport.
Lam said he was optimistic that Tuen Mun would develop into an important logistics hub because of its strategic position, and estimated that the price of the site would be between HK$3,000 and HK$3,500 per square foot.
Industrial buildings in the area are already seeing rising prices. A 2,482 sq ft unit in the Tuen Mun Industrial Centre sold for HK$5.3 million (US$675,296) last Thursday, or HK$2,135 per square foot, up 28.6 per cent from HK$1,660 per square foot in September 2016, according to Centaline Property Agency.
Lam expects total investment in the logistics site could reach between HK$4.5 billion and HK$5 billion, but development and land costs could be even higher if it was positioned as a hi-tech site. Returns on rents could be about 4.5 per cent to 5.5 per cent.
The last logistics site the government put on tender was a plot in Tsing Yi, near the airport, in 2013. It was won by Mapletree Investments, a subsidiary of Singapore's Temasek Holdings, for HK$1.69 billion, 50 per cent higher than market estimates.
This article appeared in the South China Morning Post print edition as: Large and rare site in Tuen Muen attracts five bids