Government curbs and costly mortgages temper optimism among China's property developers
A boom in sales in lower-tier provincial cities that had sustained the market in the past year could also wane, analysts say 
China's property developers are less optimistic about the outlook this year as authorities across the country tighten restrictions on buyers and banks make mortgages more expensive, with the boom in smaller cities that had previously fuelled growth also set to cool.
So far this year more than 90 measures to curb property buying have been implemented by cities nationwide, including eligibility restrictions for buyers, increases in down payments and direct price caps, according to property agency Centaline. Over 60 cities have also banned the reselling of homes within two or five years. 
At the same time, banks have raised mortgage rates for first-time buyers, with the average interest rate now around 5.5 per cent, up from 4.46 per cent a year ago. 
"China's property tightening has been upgraded every two to three years, and every tightening is harsher than the previous round, and now is the harshest in history," said Wu Jianbin, chief financing officer of Fujian-based developer Yango Group. "Our internal assessment is this round of curbs will last another two years."
A surging property market has been one of China's main drivers of economic growth, but in recent years sky-high prices have meant many simply cannot afford homes. Concerned about the impact on social order and the potential for economic damage should the bubble burst, authorities have been actively seeking ways to cool things down.
Last week, the southern Hainan province became the latest location to place restrictions on property buying, including ruling out non-locals unless they have paid into the local social security fund for 24 months. The measures were the first in China to apply to a whole province.  
The previous cycle of cooling measures lasted less than two years between 2013 and 2014 and resulted a wave of price cutting by developers. The current cycle, by comparison, has entered its third year, and national statistics have shown that property sales volume growth in the first quarter slowed to 3.6 per cent year on year, from 7.7 per cent in the same period of 2017.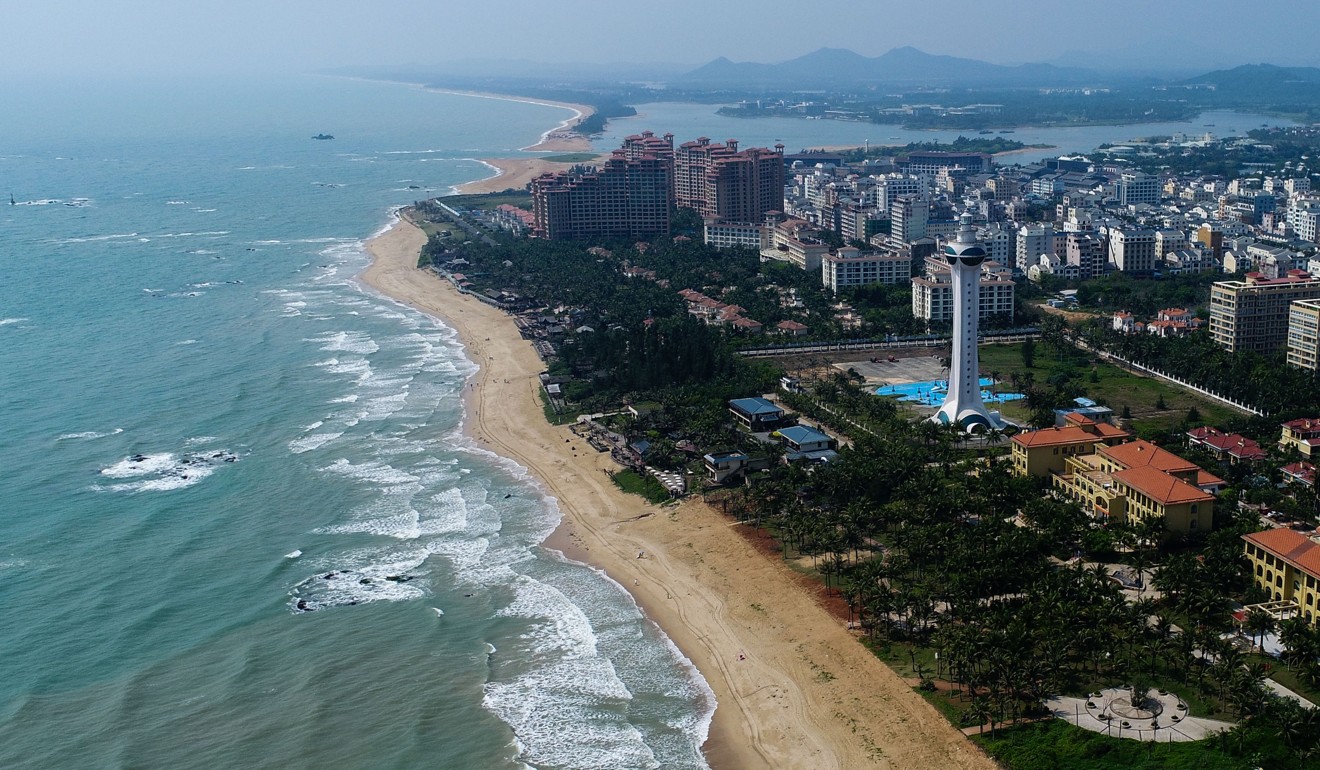 The slowdown has continued into the new quarter, with sales in the first 26 days of April in 41 Chinese cities down 9.5 per cent over the same period a year ago, according to Chinese brokerage GF Securities.
Among the few property developers to have given sales growth forecasts for this year, Evergrande has projected 9.8 per cent growth. That compares to its 2017 sales growth of 34 per cent.
Another area of concern is the market in smaller provincial cities, where sales had been surging because restrictions on property buying have been far less as the government sought to deal with excess supply. Smaller cities account for about 70 per cent of all home sales in China. 
"The boom in third- and fourth-tier cities will be difficult to sustain because the surge last year has already satisfied most of the demand. The market had not seen price rises in the past several years and the sudden surge last year reignited enthusiasm. How long that enthusiasm can last is a question," said Elly Chen, a property analyst at Nomura. 
Ren Zhiqiang, former chairman of Beijing Huayuan Property, warned at a recent forum that developers and homebuyers should avoid China's west and northeast, where investment in property has already begun to slow due to a lack of confidence in the outlook. 
Even small cities adjacent to big metropolises, once favoured sites by developers because of the huge number of urban professionals happy to move to satellite cities and suburbs to escape high prices, are no longer a safe bet. For example strict housing purchase restrictions in cities surrounding Beijing have sent sales volumes tumbling in the past year, and forced developers there to cut prices.
China Fortune Land Development, the eighth-largest Chinese developer by 2017 sales and which has heavy exposure to Hebei province, adjacent to Beijing, saw its share price plunge in mid April on speculation that it had cash-flow problems. It denied the speculation.