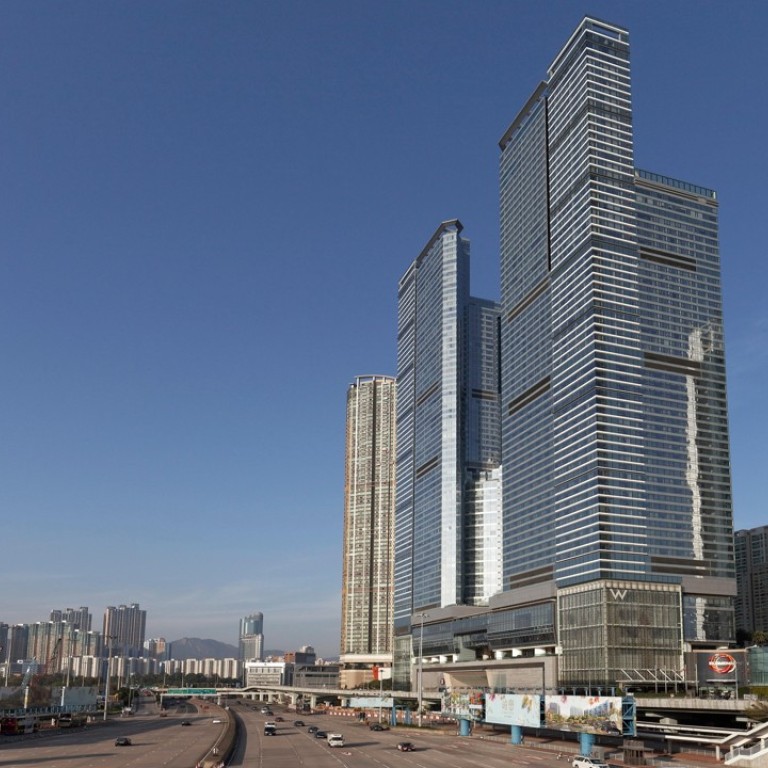 Hong Kong developers speed up sale of empty flats as plans for vacancy tax gathers steam
Experts say the Hong Kong government will have to commit a lot of resources and will have to close every possible loophole for the tax to be effective
Last week, property agent Alvin Tai brought three clients to view four units on the 85th floor of the Cullinan luxury development near Kowloon MTR station that has been left unsold by the developer Sun Hung Kai Properties for more than 10 years, in the hope of closing deals that would fetch millions of Hong Kong dollars in commissions alone.
Most agents like Tai, Hong Kong Property's point man for luxury homes in the Kowloon area, are excited as they could earn commissions of up to four per cent from selling new flats for developers, double the two per cent for used flats.
"Besides the price of these new flats is 20 per cent higher than used homes in the same building," he said.
A 1,481 square foot flat that is on the market for HK$100.66 million – a record in terms of price per square foot in this building – will bring at least HK$2 million in fees to any agent who clinches this massive deal.
SHKP still holds 30 unsold units at the 625-unit Cullinan.
Across the harbour, Wheelock Properties said the remaining 17 unsold units at its 170-unit Island Residence in Sai Wan Ho would be released for sale soon.
Wheelock, however, maintains that the release was part of their planned schedule.
"We have been offering units at Island Residence for sale regularly, and [it has] no relation to the recent discussion of vacancy tax," said Cello Chan, assistant general manager for project marketing at Wheelock Properties.
SHKP said that it "always adopts a high inventory turnover strategy for the sales of its residential developments, in full compliance with the first hand sales ordinance and related government regulations".
It said it always arranged for sales to proceed right upon receiving proper government clearance, a process that applied to many of its developments in the past few years.
But agents said they expect developers to speed up the sales of unsold completed flats as the government leans towards introducing a vacancy tax to prevent developers from hoarding. They are also of the view that such high prices could lead developers to offload their stock of completed flats.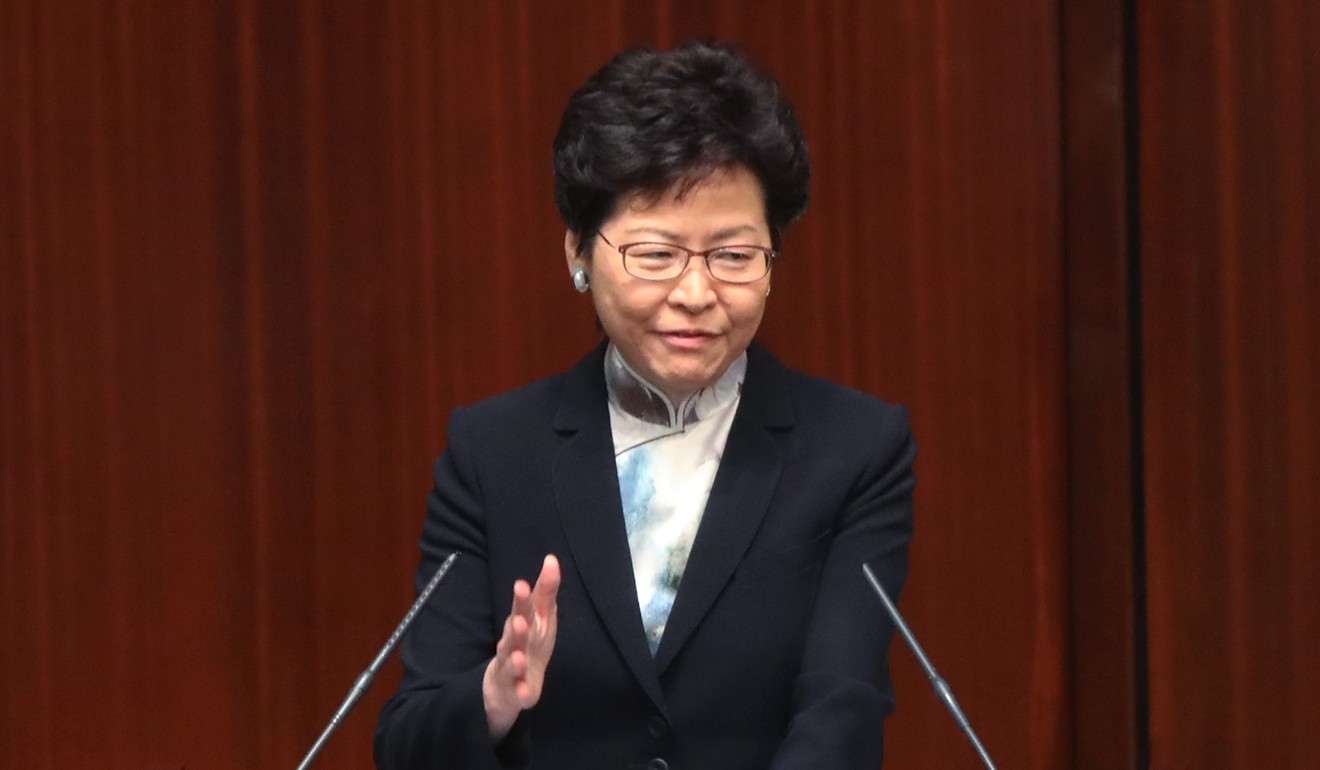 Chief Executive Carrie Lam Cheng Yuet-ngor last Thursday said the government was leaning towards adopting the vacancy tax policy, after Financial Secretary Paul Chan Mo-po said a little over a month ago that such a measure was under consideration.
Lam made it clear that flats should be occupied for residence, instead of stockpiling and speculation, adding that a tax would only be implemented after a comprehensive public study and public consultations were carried out.
"Developers will definitely accelerate the sale of completed units as nothing good would come if they challenge the government," said Alvin Cheung Chi-wai, associate director at Prudential Brokerage.
He said he supported the tax policy as it could help to ease the housing shortage and rein in runaway home prices.
Government data showed there were 9,370 unsold completed private new flats in the world's most expensive property market, accounting for 22 per cent of the 42,940 total vacant flats in 2017.
Of these, 5,000 were completed last year, compared to 1,000 in 2016, according to the Rating and Valuation Department.
SHKP is the largest holder of empty flats with about 1,000 units, according to property brokers.
But industry observers say the government has to exercise caution, particularly when expanding the tax policy to cover individual owners.
"While it is easy to establish unsold completed vacant flats, it would be very time consuming and challenging to do so in the secondary market and to define what is 'vacant' from a tax perspective," said Nicholas Brooke, chairman of Professional Property Services. "There are also many ways that an owner can challenge the claim of vacancy."
To increase the effectiveness of such a tax policy, he suggested a 10 per cent tax per month on the rateable value be levied on owners of empty flats.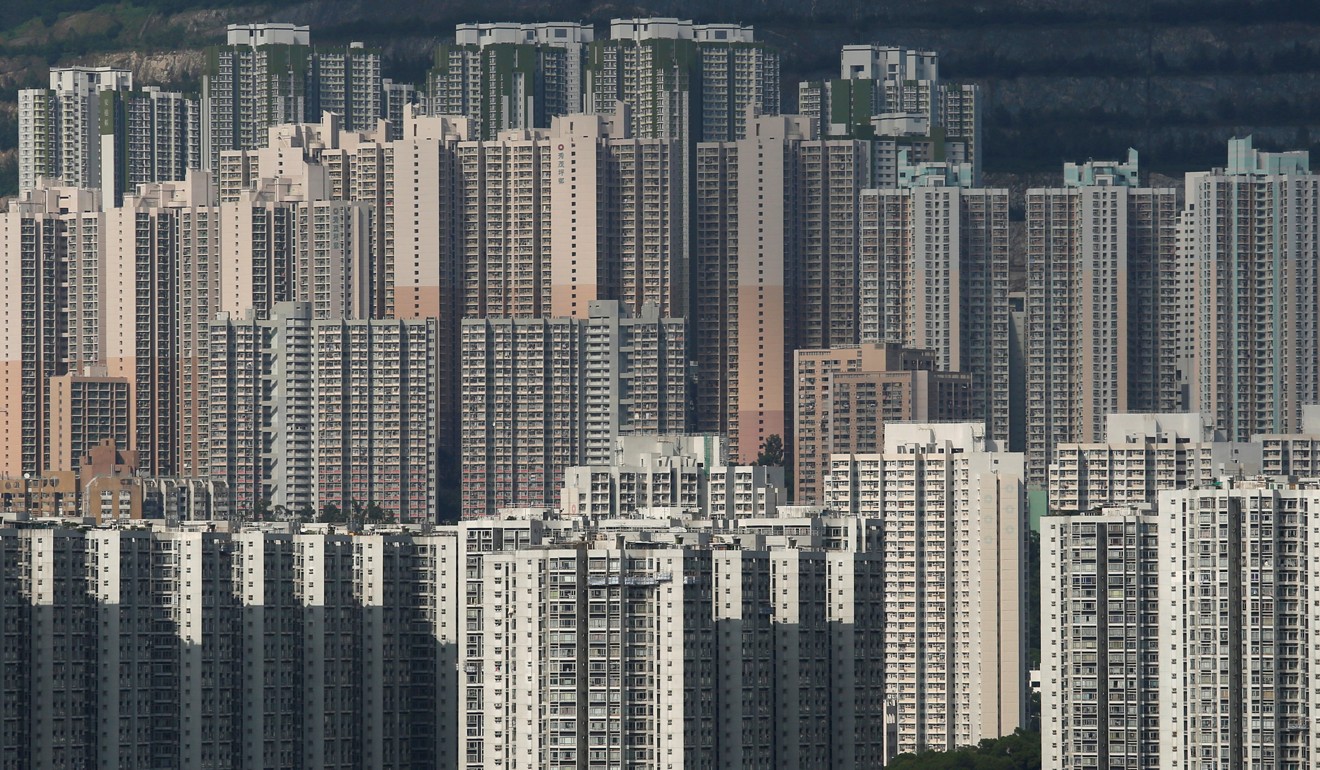 Lilian Chiang Sui-fook, senior partner and head of the property department at law firm Deacons, warned that the government will have to spend a huge amount on administrative costs and resources.
"Flat owners can circumvent [the tax] easily," she said, noting that homeowners can lease the flat to relatives or friends at low rents or turn on the lights and water to create the impression of occupation.
"Developers are likely to increase the price to take into account the tax," said Chiang.
Jeremy Choi, partner at accountancy firm PwC Hong Kong, said the government appears to be targeting the developers, as it was too complicated to target individual homeowners.
He said that the Singaporean government in late 2011 had introduced a similar tax – Additional Buyer Stamp Duty (ABSD) – to encourage developers to speed up sales of empty flats.
Singaporean property firms that failed to develop all residential sites they buy, and sell all units built on the plot within five years, were liable to pay an ABSD of 10 per cent of the land purchase price. This was later increased to 15 per cent in January 2013. Developers will have to fork out 25 per cent of the land purchase price if they want to leave the land vacant for three years in a row.
Choi said that although a vacancy tax exists in cities such as Melbourne in Australia and Vancouver in Canada, it targeted individual homeowners rather than developers and relied on self declaration.
These countries have also set up an appeals mechanism for affected owners in case they were deemed to have been wrongly assessed, he added.
Choi believes taxing individual owners will be more complicated as the government will have to allocate massive manpower and resources for such a scheme.
"Will Hong Kong follow the example of these cities of self declaration or will it send inspectors to see if the flats are empty or not?"
He stressed that the problem of hoarding flats can be easily fixed if the government increases land supply as this was the logical long term solution for easing the housing shortage in Hong Kong.
Peter Young, chief executive of Q Investment Partners, a wealth management company based in Singapore, said there was a global trend to tackle the housing shortage issue, specifically through levying vacant home taxes, adding that Australia, UK and Canada had varying degrees of success with such taxes.
"In Hong Kong, there are about 9,000 unsold completed private flats which are currently vacant. Assuming two occupants per unit, a successful vacancy tax implementation would only alleviate the housing shortage for 18,000 people – a relatively insignificant effect for a city with a population of 7.3 million," he said.
At present, Hong Kong's overall vacancy rate is 3.7 per cent, or 42,940 empty flats. There are more than 1.17 million private homes in the city.
Young said an alternative solution to this problem would be to rethink how residential buildings are constructed and operated.
"In London, a handful of developers are seeing this as an opportunity to address the housing shortage by creating and operating buildings now branded as 'co-living'," he said.
Co-living buildings are purpose built to use space more efficiently, offer occupants affordable accommodation in prime residential locations and focus on maintaining a sense of community.
"Most importantly, the developers and landlords of these buildings are incentivised to maintain high occupancy and deliver value to occupants – all of which could help alleviate the housing shortage," he said.