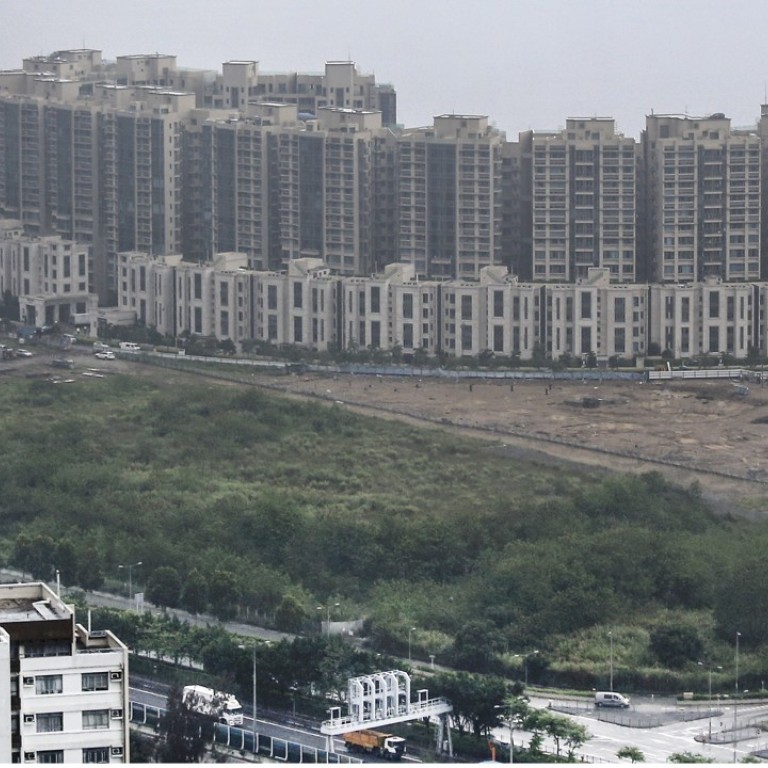 Strong response expected for 3,000 flats set to launch in Tai Po
K Wah Group will soon announce details of its 1,122-unit Solaria development in Pak Shek Kok, while Sun Hung Kai Properties and Billion Development are also gearing up to launch their respective projects
Pak Shek Kok in Tai Po is about 30 minutes by bus from University, the closest MTR station and more than an hour from Central. Hong Kong Science Park, which is about a brisk 10-minute walk, is the most convenient place in the vicinity to dine and shop.
Despite such inconveniences and remoteness, developers are expected to launch more than 3,000 flats over the next few months in this corner of northeastern Hong Kong.
Agents meanwhile expect a strong response despite abundant supply and the likelihood of higher interest rates spilling over to higher mortgage rates.
On Saturday, K Wah Group unveiled the sales brochure of its 1,122-unit Solaria development, less than two weeks after the Lands Department gave it the pre-sale approval.
Flats in the nine-tower development range from a 225 sq ft studio to a four-bedroom unit of 1,083 sq ft. About 70 per cent of the flats are on the smaller side. Sales are expected to commence at the end of May.
Sun Hung Kai Properties is expected to launch the first phase of its St Martin development next month. The developer said 55 per cent of the 804 flats will have two bedrooms or less. Phase two will have 640 flats.
The Horizon by Billion Development and Project Management will include 667 units that start from 450 sq ft to 1,540 sq ft and eight villas of more than 4,000 sq ft.
The details of three other developments in the area by Billion Development, Sino Land and Great Eagle Holdings are yet to be revealed.
The market response should be strong since most of the flats are small that fit the market's demand, unless they are priced too "ambitiously", said Tommy Chow, senior sales director at Ricacorp Properties.
"Launches of small flats have become rare in the New Territories East," said Chow, adding that other developments near Pak Shek Kok, such as Providence Bay and Mayfair By The Sea, mainly consist of large flats.
Daniel Chiu, principal regional sales director at Centaline Property Agency, echoes the sentiment.
"There will be heavy demand for these new homes considering the strong sales seen for Mount Regency and Wings at Sea Two," Chiu said.
About 250 new flats were sold last weekend, of which 94 were at Wing at Sea Two in Lohas Park and 78 at Mount Regency in Tuen Mun, both of which are located away from Hong Kong island.
Chiu said K Wah was likely to price units at Solaria slightly higher than the current levels, mainly because it is likely to be the first developer to launch in the area and expects demand to be high.
The prices in the area range from HK$13,309 per sq ft at Providence Bay to HK$18,291 at Mayfair By The Sea, according to Centaline Property Agency.
Thomas Lam, senior director at Knight Frank, also expects demand for new flats in the New Territories will be strong despite the high future supply as new flats are more popular with buyers than older ones under the cooling measures and current market conditions.
The high supply of flats at Pak Shek Kok comes amid the likelihood of higher interest rates in Hong Kong in the coming months.
Analysts believe that the Hong Kong dollar, which weakened to its lowest level in 35 years because of capital outflow, is forcing banks to offer higher interest rates on fixed-time deposits to shore up their liquidity levels. As banks' cost of funds rise, they are likely to pass it on to borrowers in the form of higher lending rates, including mortgages.
But Raymond Cheng, property analyst at CIMB Securities, said that the prime rate, which determines the mortgage rate, has not risen for more than a decade, and is unlikely to increase in the near term because of keen competition in the mortgage market among banks.