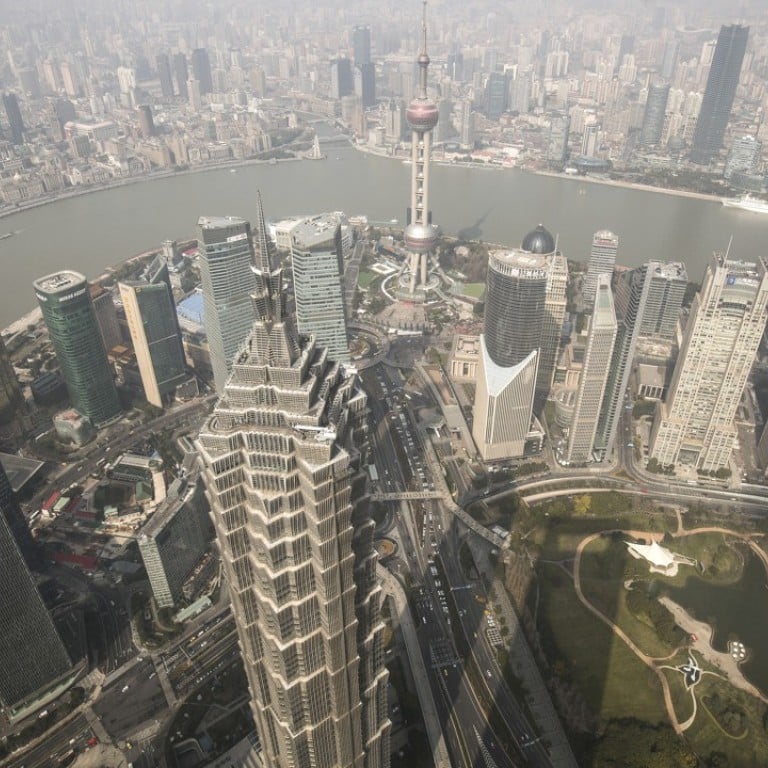 The Shanghai district aiming to rival the financial hubs in New York and London
More than half of the 1.65m sq m of Pudong's new office supply in the next five years will come from Qiantan, Shanghai's second financial district south of the core Lujiazui area
Twelve kilometres south of Shanghai's financial hub of Lujiazui, workers are putting the finishing touches to a glitzy-looking office tower designed to resemble a crystal which dominates the skyline.
The futuristic-looking edifice designed by American developer Tishman Speyer is part of a grand plan known as "the second Lujiazui", reflecting its planners' ambitions to rival Manhattan and London
Called Qiantan, gleaming new area is aimed at appealing to multinational and financial firms, especially, looking for an alternative far costlier and crowded Lujiazui.
Of the 1.65 million square metres of new office space planned in Pudong, across the Huangpu River from the city's historic Bund, over the next five years, more than half is earmarked for Qiantan, according to Colliers International.
In contrast, the core Lujiazui area will supply just 310,000 square metres.
In the heart of Qiantan, four overseas developers – Tishman Speyer, Swire Properties, Hongkong Land and Shun Tak Holdings – have already formed partnerships with the biggest landlord, the Shanghai government-owned Lujiazui Group to create mixed-used complexes.
Its current high concentration of overseas developers is a rarity in China, which are normally dominated by local firms.
The first developer to break ground in Qiantan was Tishman Speyer which built the stunning Crystal Plaza. The retail part has already managed to lure in its first batch of tenants including a cinema, an upscale supermarket and a gym.
US conglomerates United Technologies Corporation and medical equipment maker Medtronic, and Germany's Covestro are expected to become tenants of the office part of the bustling new commercial complex, according to property agents.
"Our target tenants include high-end financial and ancillary services, advanced manufacturing and technology firms. We are negotiating leases with medical, auto and other manufacturing companies from the US, Europe and Middle East," said Wilson Chen, Tishman Speyer China's chief investment officer, declining to specify any names, however.
He said Lujiazui Group undertook the planning and development of the site, while Tishman Speyer was responsible for its design, securing global tenants and managing the assets.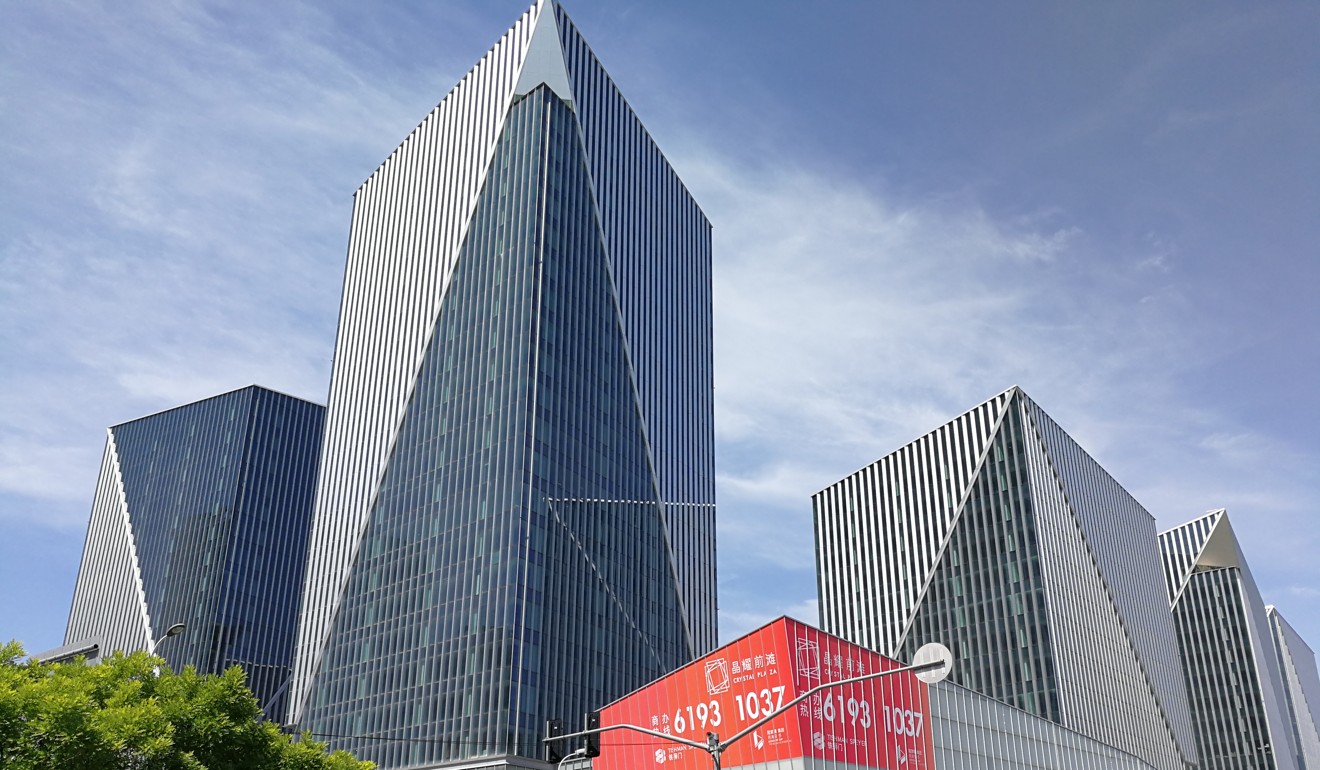 In February, Swire Properties paid 1.35 billion yuan (US$210 million) for a 50-per cent stake in Shanghai Qianxiu, a company that holds the land use rights to a retail site in Qiantan, from state-owned Shanghai Newbund Company that will build a 116,000 sq m retail development, becoming the Hong Kong-based developer's second retail project in Shanghai after HKRI Taikoo Hui in Puxi opened in November.
The 2.8 square kilometre Qiantan area is connected by three metro lines, sits next to the Oriental Sports Centre and is near the former World Expo 2010 site.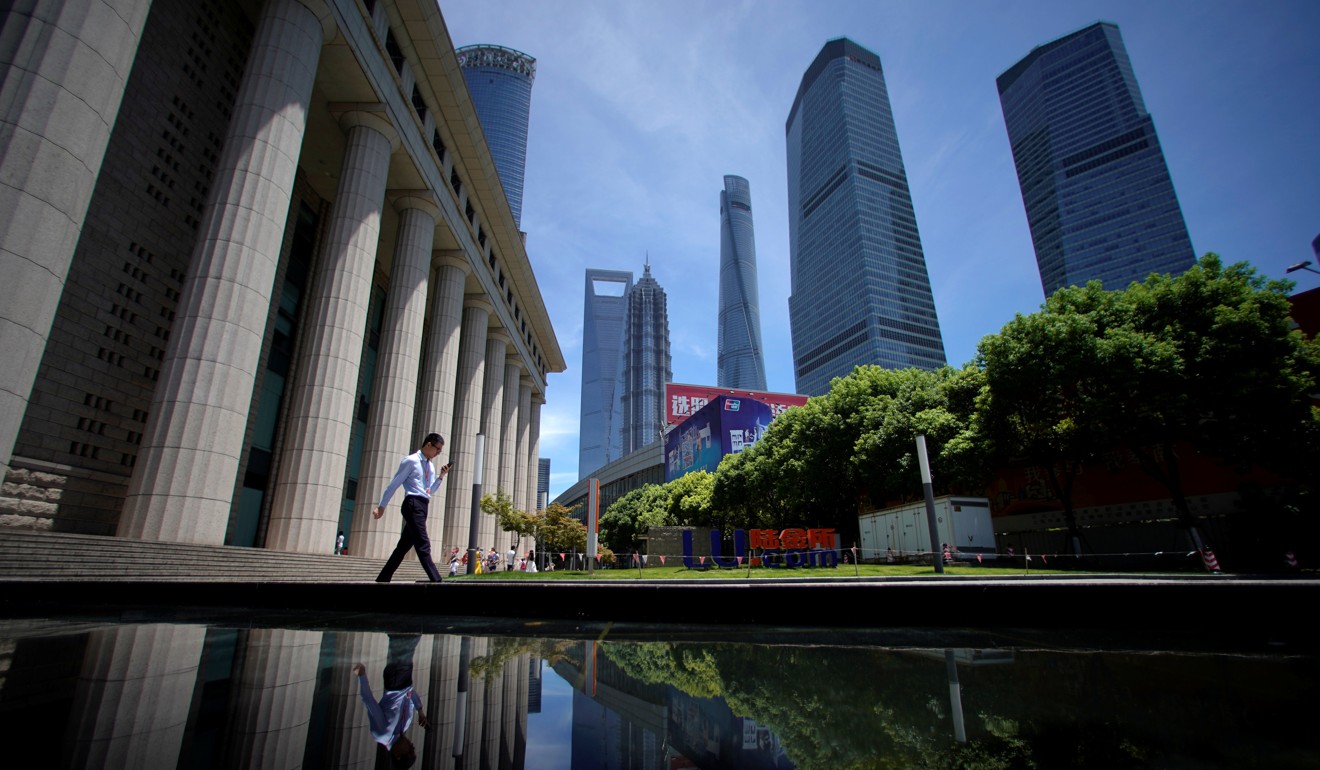 What the Lujiazui area lacks as a district, Qiantan's planners have taken pains not to make the same mistakes.
"It is the first zone that the Lujiazui Group has taken overall planning from the outset, which took into account connectivity, integrated development and amenities," said Timothy Chen, a research director for East China at Colliers International.
"Lujiazui's issue is the lack of amenities. Outside of working hours there is relatively little reason to go there," said James Macdonald, senior director of Savills China Research. "But with residential communities and retail space, Qiantan will be a vibrant community that is live 24/7."
A stone's throw from the office buildings is an international school – the Shanghai outlet of England's famous Wellington College public school, for instance. New York University Shanghai is also planned as are a hospital to be run by Raffles Medical Group, and a Shangri-La Hotel.
As a clear sign so far of Qiantan's growing draw, the launch of a residential development by Joy City Property in April attracted an overwhelming 3,100 bids for the 437 units up for sale. Several residential projects by Tishman Speyer, Lujiazui and other developers will be opened to buyers this year.
Colliers' Chen said financial, audit and law firms, as well as technology companies are expected to further drive office space demand in the area.
In a report, his consultancy said Qiantan could also benefit from a spillover effect from the former World Expo site, which is mainly home to state-owned enterprises.
While Qiantan will have a cost advantage against established business districts in the city, it will still find competition fierce with massive supply set to come on stream in other decentralised areas, where in some cases, amenities and transport networks are even more established, the report added.
This article appeared in the South China Morning Post print edition as: Shanghai's answer to Manhattan in the makingShanghai's answer to Manhattan in the making