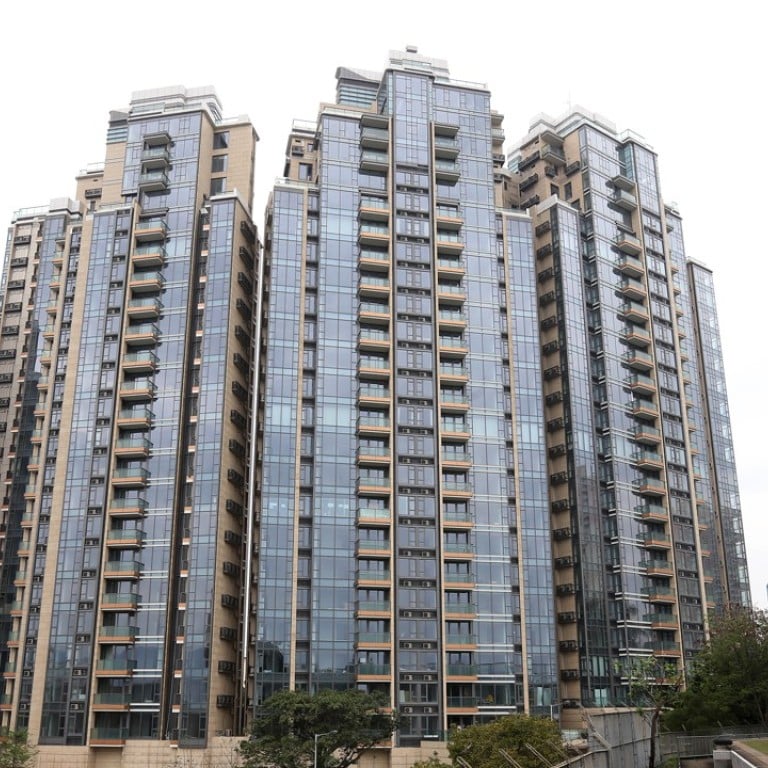 Hong Kong couple earn a US$330,000 profit in nine months … by reselling a parking space
'The residents simply do not care about a few million dollars when a flat there costs about HK$100 million,' says agent as parking bay at luxury development in Ho Man Tin sets a record
A Hong Kong couple pocketed a staggering HK$2.6 million (US$330,000) profit by reselling a car parking space in less than nine months after buying it.
The single parking bay at Sun Hung Kai Properties' Ultima apartment complex in the Kowloon district set a new world record on Monday, changing hands for HK$6 million (US$760,000), or HK$44,444 per square foot.
The seller, a Hong Kong couple, had paid HK$3.4 million for it in September 2017, according to Land Registry documents.
The price per square foot for the small patch of concrete at the Ultima luxury development in Ho Man Tin is far higher than the average for residential property in Hong Kong, which according to JLL, stands at HK$15,600 across the city as a whole and HK$16,350 in Kowloon.
The parking spot, measuring 16.4 feet by 8.2 feet, breaks the previous record set in June last year, when a business executive paid HK$5.18 million for a space in the city's Sai Ying Pun area.
The going rate for a very small flat in the same neighbourhood averages HK$25,248 per square foot, slightly over half the cost of the parking space.
But the price is still slightly shy of the cost of an apartment in the same luxury project, built by Sun Hung Kai. A four-bedroom flat of 1,911 square feet in tower six at Ultima now commands a price tag of HK$98 million, or HK$51,282 per square foot.
"The development is in a luxury residential area. The residents have a lot of cash and simply do not care about a few million dollars when a flat there costs about HK$100 million," said Sandia Lau, a director at Centaline Property Agency. "Their convenience is more important."
The record makes Ultima the most expensive place on the planet to park your car – to buy or rent a space. In April, a parking bay in the development was rented out for HK$10,000 a month, also a record.
The luxury status of the development is reflected by the brands of cars that its occupants drive.
According to an agent familiar with the deal, who declined to be named, residents at Ultima tend to favour European high-end sports cars worth more than HK$1 million, such as Ferraris and Lamborghinis and therefore prefer to keep their car parks to their own use. The couple who sold the Ultima bay had an Audi sedan parked in the space.
The agent said parking spaces at the development are in extremely short supply.
"There are no parking spaces at Ultima on the market now, so you would have to pay a very high price if you want one," he said. "Some of the sellers sold theirs only because they were from the mainland and would usually leave their parking space vacant.
"Some buyers are rich businessmen who now want to buy parking spots for their children."
A shortage of supply across the city has driven the price of parking bays up at a much faster rate than homes in some areas of Hong Kong.
A study conducted by Mizuho Securities Asia in three private housing estates – Provident Garden in North Point, Mei Foo Sun Chuen in Lai Chi Kok and Island Harbourview in Tai Kok Tsui – found that the price of a parking space in these places jumped by an average 167 per cent, compared to just 52 per cent for residential units, in the six years to the end of the third quarter of 2017.
The price of a parking spot at Provident Garden appreciated by 257 per cent versus a 37 per cent gain for a residential unit.
But Lau believes there is little room for further growth in prices of parking bays because they are not necessities to most people.
"Prices of car parks are already at a high level," she said.
This article appeared in the South China Morning Post print edition as: Couple net HK$2.6m profit from parking slot