How developers are coping with China's credit squeeze
Large and medium-sized players, eager to climb the ranks through debt-fuelled expansion, face the biggest liquidity stress, say analysts
Analysts say different developers are being affected to a different extent by China's tightening cash squeeze – but in most cases, a company's size and its financial performance are seen as the crucial criteria behind who's under most pressure.
Developers with efficient sales execution and strong cash-flow are seen as staying ahead of the curve, and they are certainly taking full advantage of the travails of smaller and not-so-smaller rivals to consolidate their standing.
"Large developers with more diversified funding channels are well positioned in the current conditions," said Cindy Huang, an analyst of S&P Global Ratings.
"For example, while Country Garden dropped its onshore bond application, it was still able to issue a 1.7 billion yuan (US$280.86 million) quasi-Real Estate Investment Trust in February – China's largest so far as the central government pushes for growth in the rented housing market – backed by its rented properties."
That ability to mine different sources of funding, comes courtesy of it being considered the country's largest developer by sales.
In March the firm reported a whopping 106 per cent increase in core net profit for 2017 on the back of a 78.3 per cent jump in contracted sales.
It had a 148.4 billion yuan cash war chest at the end of last year, or roughly twice the amount of its short-term debt, according to its filing.
The company also said it runs a 24 billion yuan net operating cash flow, and its weighted-average funding costs are 5.22 per cent.
It has continued that sales pace into 2018, too, already getting buyers to sign on the dotted line to the tune of 334.7 billion yuan in the first five months.
In the national sales pecking order, it is followed by Evergrande, China Vanke, Poly Real Estate and Sunac China, according to China Index Academy.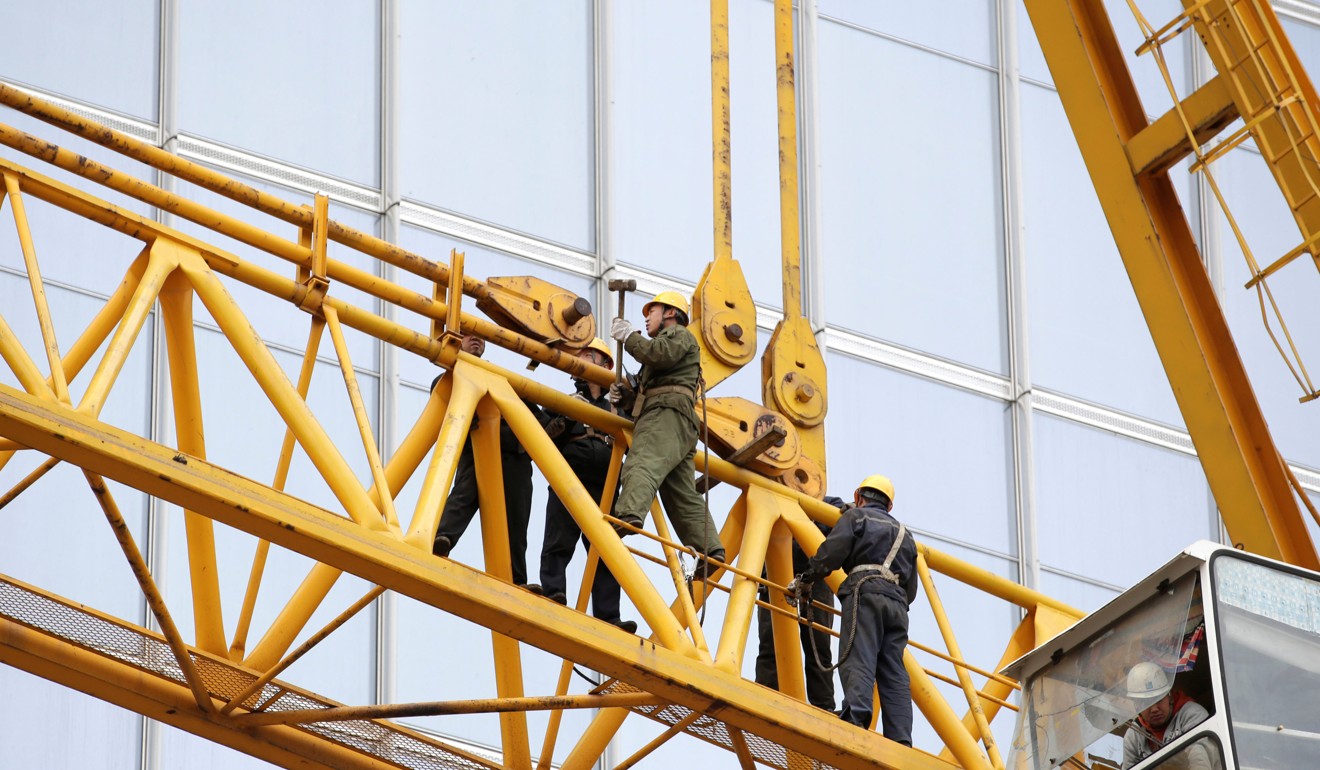 Zhu Xu, Vanke's board secretary, told investors recently that it has been able to maintain a 94 per cent cash recovery rate – a ratio used to measure a company's performance taking into account depreciation – from its contracted sales, despite tighter mortgage issuance.
Its cash reserves are twice the size of its short-term debt, too, while its net gearing ratio has been below 35 per cent for the past decade.
As many developers were forced to drop debt insurance plans, Vanke this week sold 2 billion yuan worth of bonds at a 4.6 per cent coupon – that is the annual of interest rate paid on a bond, expressed as a percentage of the face value.
"The financing environment is getting tighter. But as lenders and investors become more picky they will be more likely to enforce limited quotas on what they consider 'good' firms," said Zhu.

Chen Tiancheng, a property analyst with TF Securities, says the smallest developers actually have less cash restraints being placed on them as they borrowed a lot less than the mid- and large-scale firms.
Currently the smallest developers have average reserves 1.47 times that of short-term liabilities, versus 1.93 times for mega developers such as Vanke.
"Amid rising industry consolidation, small developers took on less debt to acquire land. It is large and medium developers, eager to climb the ranks through debt-fuelled expansion, who face the biggest liquidity stress," Chen said, noting large developers' carry 86 per cent of the entire sector's short-term debt.
Vanke's Zhu, meanwhile, said it is certainly looking closely at taking advantage of the opportunity of buying land on the cheap from its more cash-strained peers.
This year its plots acquired through mergers and acquisitions (M&As) is roughly the same as those through public tender. National average land prices through tender in May reached 9,600 yuan (US$1,497) per square metre, compared with 4,300 yuan for those through M&As.
Yuzhou Properties, a mid-sized developer, has also seen ongoing market consolidation as providing it with opportunities for M&As.
A spokesman for the firm said: "We have acquired various projects which have fallen into financial trouble and have been unable to proceed with their construction."