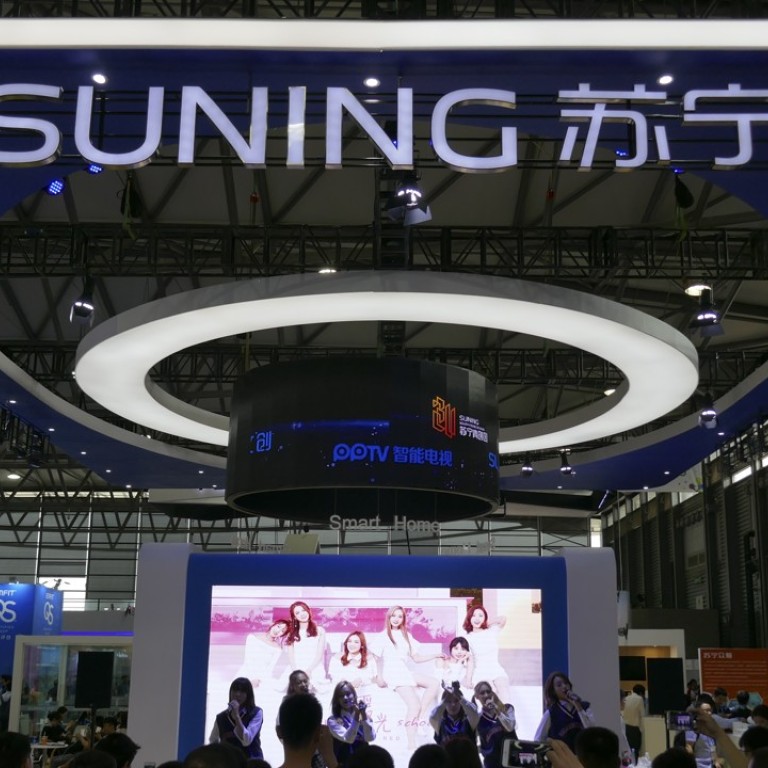 Evergrande and retailer Suning.com join hands to build shopping malls across China
Suning.com, a Chinese electronics retailer, has partnered with Evergrande Real Estate Group, the country's third-largest developer by sales, escalating competition among retailers who embrace a hybrid model that integrates online and offline assets.

The joint venture, valued at 20 billion yuan (US$3.06 billion), will see the creation of shopping centres across China's large and mid-sized cities, according to a filing to the Shenzhen stock exchange on Saturday.

The shopping centres will reportedly be located in the new areas of first- and second-tier cities and core shopping districts of third-tier cities.
Suning.com announced in December plans to increase the number of shopping malls, branded as Suning Shopping Plazas, to 300 nationwide by 2020.
The company has built more than 20 plazas already, mainly in Nanjing, Wuxi, Zhenjiang, Fuzhou and Taiyuan.
China's e-commerce transactions totalled 29.16 trillion yuan in 2017, up 11.7 per cent from the previous year, according to China's Ministry of Commerce.

The tie up with Evergrande came after Hema Fresh, Alibaba Group Holding's prototype supermarket, teamed up with 13 commercial developers to build 100 stores by the end of the year.
Henry Cheng Bing-chark, chief executive and co-founder of Shanghai-based Chongbang Group, whose Jinqiao International Plaza in Shanghai hosted Hema's first supermarket, admitted there has been intense competition as online-only platforms broaden their business operations to include the offline world.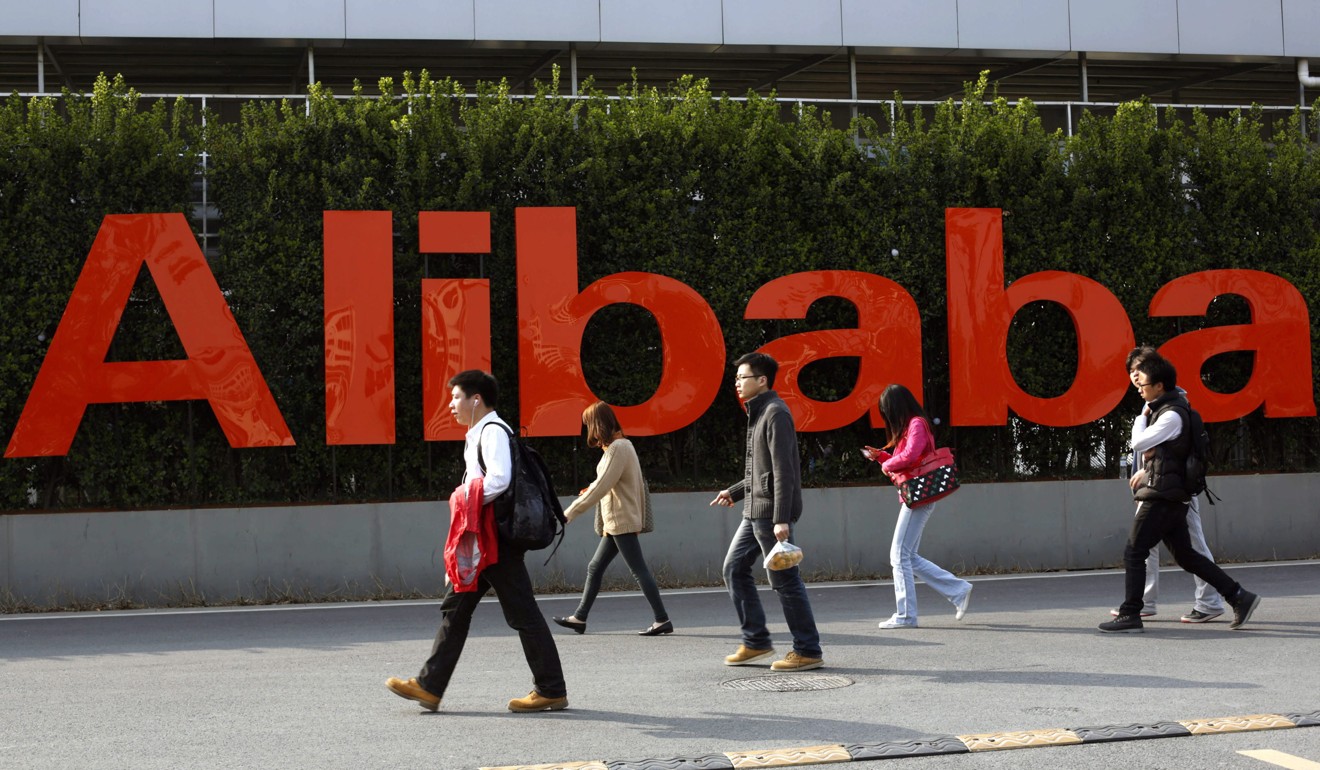 "Online plus offline [commerce] has become a popular mode of operation among retailers," he said.
The supermarket has enjoyed a boost visits by younger shoppers, with an average of 3,000 to 4,000 new customers per month.

"All Hema Fresh Marts are doing well at Chongbang's Life Hubs," Cheng said.
He said Chongbang has been in cooperation with many online platforms, and the strategy will continue in its retail complexes with a special focus on Shanghai, Hangzhou and Suzhou.
Tencent Holdings has also invested in supermarkets and grocers. The two have reportedly splashed out more than US$10 billion on retail deals since the beginning of last year, in a bid to boost their offline presence.

Alibaba is the owner of the South China Morning Post.