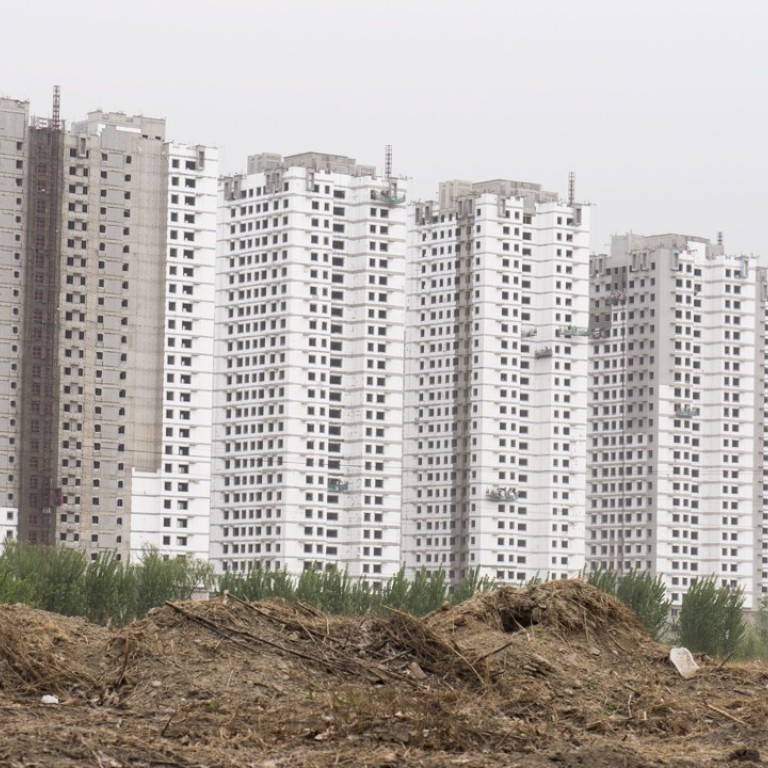 Will China's developers sell fewer homes as Beijing pays less for resettlement?
Yes, say analysts, but only in smaller and lower tier cities
China's property developers which benefitted from selling homes to buyers resettled from shanty towns after Beijing capped mortgage lending and price increases may have hit the wall as authorities cut relocation compensation in the ongoing drive to stem overheating.
The alternative source of property sales income since 2016 when the government began reining in the buying spree across major Chinese cities, analysts said, could be crimped following the recent cut, which could slash home sales by one-tenth this year.
"I had expected sales to drop by not much more than 5 per cent, but a fall of 10 per cent now seems plausible," said Rosealia Yao with research group Gavekal Dragonomics.
A 10 per cent drop would set developers' revenue back by 1.3 trillion yuan (US$194.5 billion), based on the 13 trillion yuan in total sales recorded in 2017 as tightened controls remain in place.
The country's policy lender China Development Bank (CDB) has also recently retracted the right of its local branches to approve loans, which must now be screened by the bank's headquarters.
"Factoring in this, we expect nationwide new home sales to drop 5 to 10 per cent in 2018, from an ultra-high base of 2017," according to a note by SWS Securities.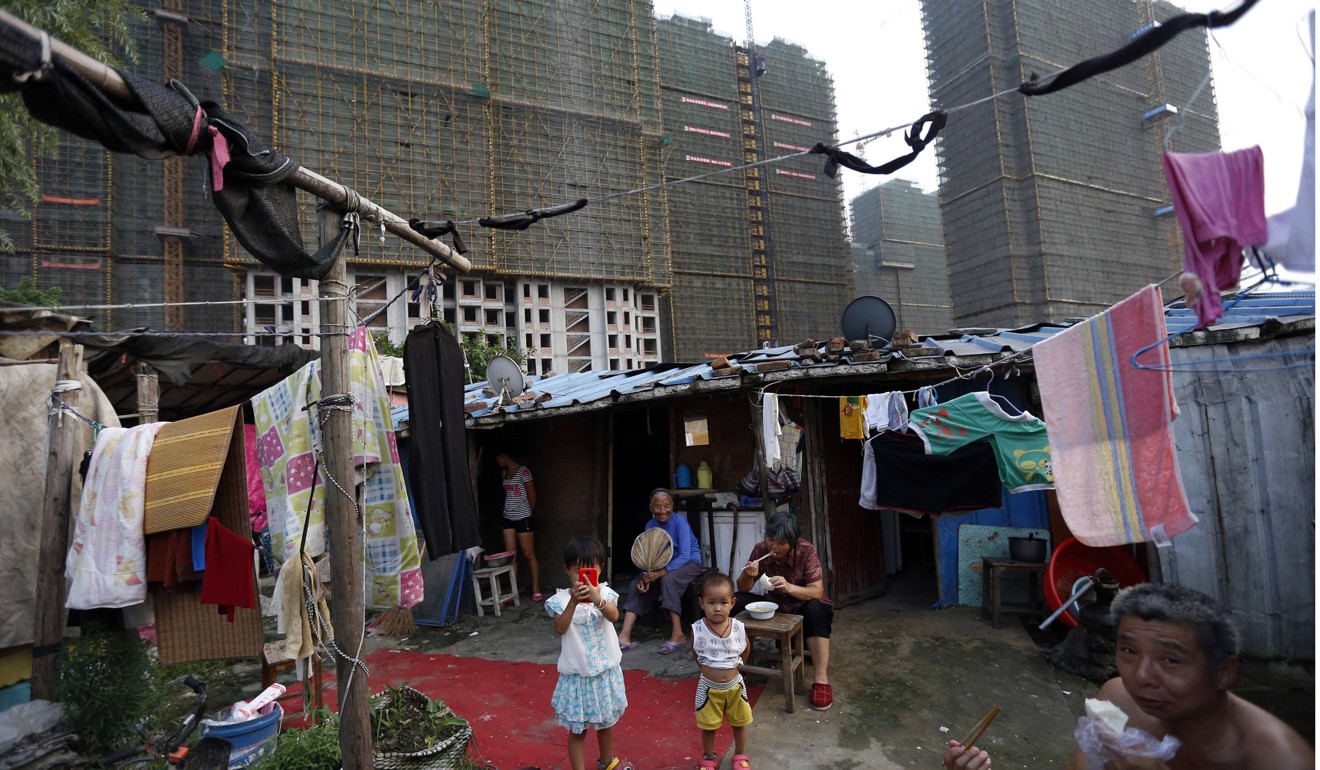 Since 2014, CDB and the China Agricultural Development Bank of China have accessed cheap capital from the mainland's central bank to fund local governments' shanty town redevelopment programmes. In 2017 alone, the banks poured in 1.5 trillion yuan to support the construction of 6.1 million residential units.
The programme has encouraged the use of a cash compensation option from 2015, raising the so-called resettlement monetisation ratio from 9 per cent in 2014 to about 54 per cent in 2017. Cash-rich relocated residents in the third and fourth-tier cities have flocked to sap up private flats, which has not only helped reduce the inventory of homes, but also fuelled the recent boom.
For instance, a resident in Shaoyang city in central Hunan province was paid 6,000 yuan a square metre for his 70 sq m flat that was eventually torn down. He used the compensation to buy a 120 sq m unit at 3,890 yuan per sq m, according to mainland media reports.
The "resettlement monetisation" has helped account for 18.2 per cent of all new home sales, said an unnamed housing ministry official. The proportion could be as high as 80 per cent in the smaller cities.
Analysts are expecting an adequate time lag to buffer any adverse impact on the market because of the reduced compensation and CDB's assurance that it would not rescind the previously approved loan quota. The national redevelopment programme has set a target to supply 15 million units over 2018 to 2020, with 5.8 million units planned for this year.
They said the compensation cuts had taken effect before they were formally announced. Home sales in the first five months climbed 11.8 per cent to 4.88 trillion yuan. First-half sales from the country's top 100 developers rose a stronger 36.5 per cent to 4.6 trillion yuan, indicating a minimal effect from the recent resettlement compensation cut.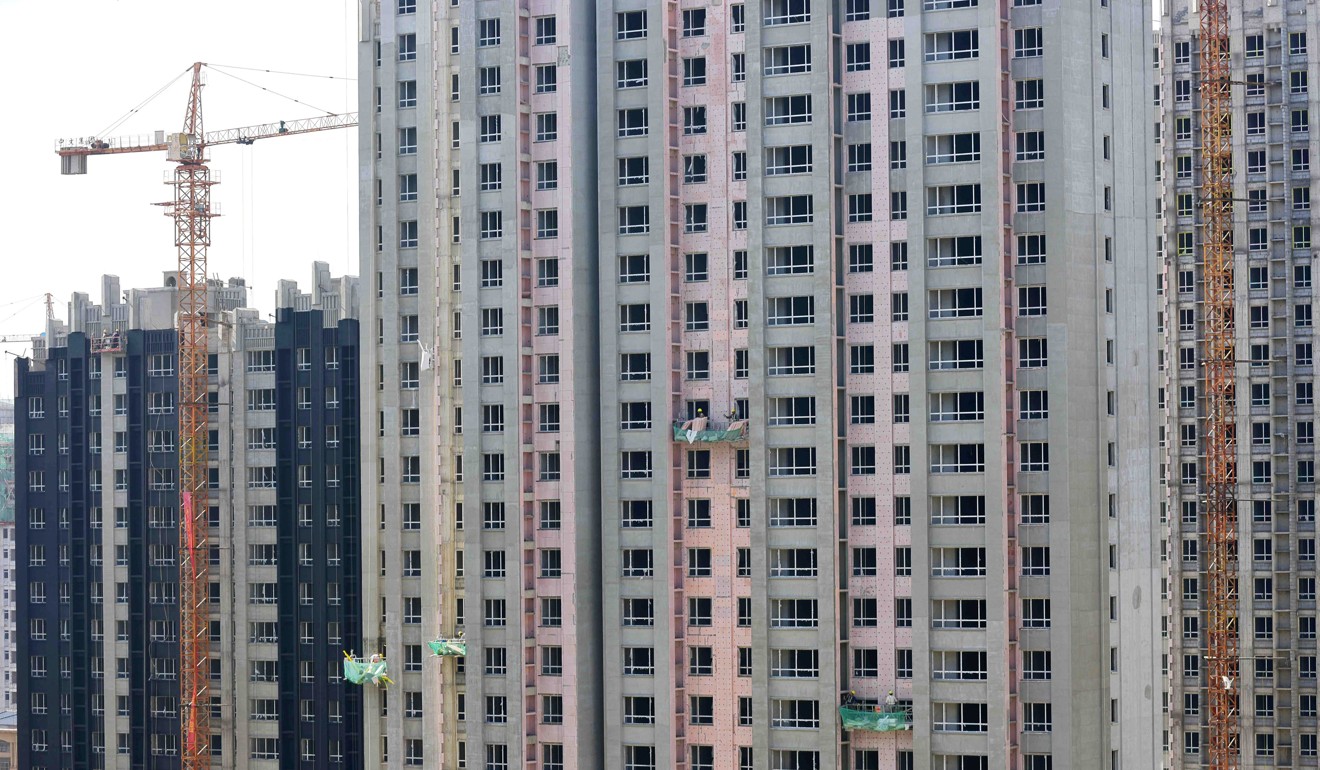 Instead, SWS Securities pointed out that China's low interest rates, inadequate investment options and inflation all played a bigger role in boosting property purchases.
"For many smaller cities near major city hubs, out-of-towners instead of local relocated residents, drove sales. If restrictions to purchase remain tight in major cities but are lax in smaller ones, smaller cities would still be attractive [to buyers]," said Yang Kewei, an analyst with consultancy CRIC.
Hu Huaru, a property analyst with Southwest Securities, said the compensation cut had dealt a lesser impact on major listed developers like Country Garden, which focus on the high-end market segment.
"CG [Country Garden] mainly taps demand from over-split demand in tier one and two cities and we expect it only has 5 per cent of sales from demand derived from shanty town redevelopment," according to a JP Morgan note.
Still, the prospects in the second-half are dimming as devaluation pressure on the yuan continues, coupled with the ongoing tightening of lending and pricing controls and a crackdown on corporate wrongdoings.
CRIC's Yang said top developers had few reasons to cut prices in the second half as most of them were cash-rich with little pressure to achieve certain sales targets.
But those who are active in the third and fourth-tier cities, where sales have hinged on the redevelopment programme, may face a bigger pressure.