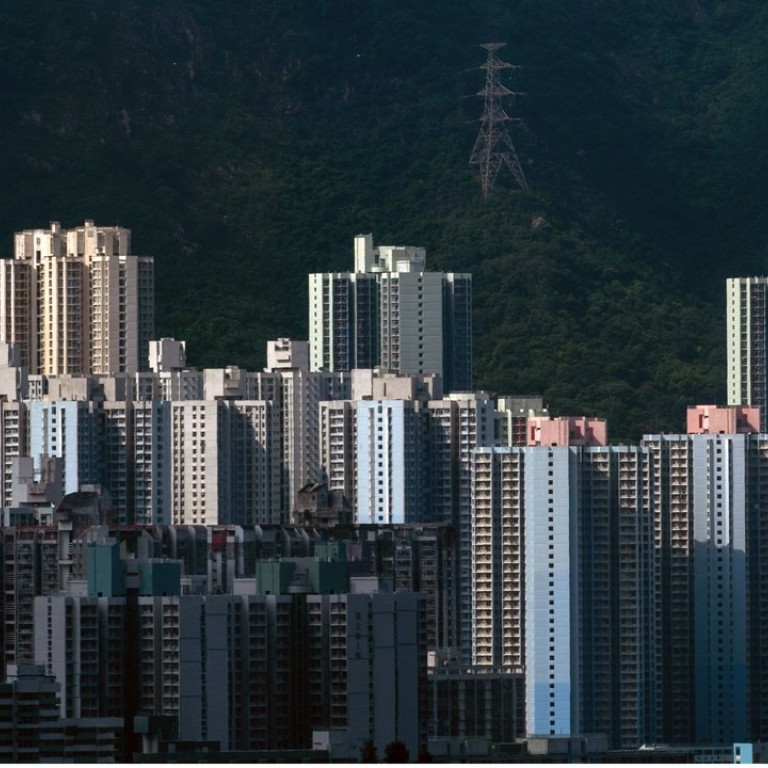 Eager buyers lift Hong Kong property transactions to US$51.4b in the first half, but falls short of record
Property sales in Hong Kong touched HK$403.7 billion (US$51.4 billion) in the first half of 2018 – falling short of the record HK$483.58 billion clocked in the same period in 1997 – as rising prices forced buyers waiting on the sidelines to jump in, according to Midland Realty.
The total number of transactions, including flats, offices and car parks, recorded until the end of June was 46,875, 14.5 per cent higher than the second half of 2017. June alone saw 9,252 deals worth HK$80.8 billion, the data showed.
"Buyers who chose to wait and see last year became impatient," said Buggle Lau Kai-fai, chief analyst at Midland Realty. "Prices have been climbing and we do not see when it will end."
The average value of each property was also much higher than before as the price of lived-in homes gained for a 26th straight month in Hong Kong.
Data from Ricacorp Properties shows that the average price of new homes reached HK$14.8 million for first six months of 2018, the highest half-yearly figure since the agency started keeping records in 1996.
Still, the record high prices are not expected to dampen the mood in the sizzling property market.
"Developers will accelerate the launch of new projects and we expect about 10,000 new private homes will be sold in the second half of the year," said Derek Chan, head of research at Ricacorp.

On June 30, Chief Executive Carrie Lam Cheng Yuet-ngor announced a series of measures to ease the city's housing crisis. This includes a vacancy tax equal to two years' rental income on newly completed flats that remain unsold to discourage hoarding by developers.
However, analysts believe that the market has digested the vacancy tax as well as the likelihood of interest-rate rises.
Property agents too have raised their price growth forecast for the whole year to about 15 per cent from 10 per cent.
"Unless the interest rate was raised to a level higher than the market expectation, or Hong Kong's economy soured suddenly, I do not see the city's property market slowing down much," said Lau.
It is widely expected that Hong Kong's prime lending rate will rise by 50 basis points by the end of the year, lifting the base rate from its current level of 5 per cent.

This article appeared in the South China Morning Post print edition as: Eager buyers push property sales in city to HK$403.7b