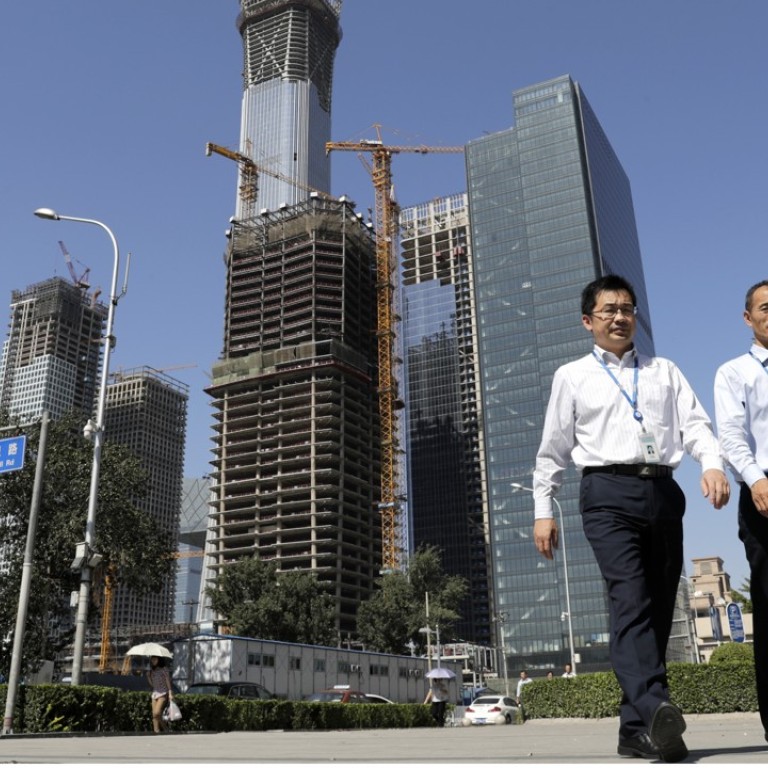 Global investors find Chinese commercial property ripe for the taking as tight funding holds back local buyers
Local developers, a major investor in commercial property, now prefer residential properties as these offer immediate cash flow, according to an analyst
Foreign buyers are increasingly investing in Chinese commercial property, making the most of the absence of once cash-flush Chinese competitors whose hands are now tied by Beijing's financial deleveraging campaign, according to market watchers.
"Overseas investors have always been interested in commercial property in China, especially those in its tier 1 cities. The difference now is that domestic investors are grappling with financing difficulties and rising funding costs, which has given prominence to overseas investors' activities," said Xu Xixi, the director of JLL's Capital Market for North China.
"There are definitely opportunities for cashed-up investors with access to inexpensive capital to take advantage of the current deleveraging taking place throughout China," said Anthony McQuade, the managing director of Savills Northern China.
Global alternative asset manager Brookfield Asset Management just closed an investment in two shopping malls in Shanghai for an undisclosed price, after announcing earlier this year it would invest 2 billion yuan (US$294.7 million) in mainland China in the next five years.
In a deal announced on July 9, the property investment arm of Germany's Allianz SE bought an office tower in Beijing from Kailong Group and Goldman Sachs valued at US$185-196 million. The company said it expected China to account for 50 per cent of its Asia-Pacific fund allocation going forward from 40 per cent now, with a focus on the new economy and logistics sectors.
US private equity firm Blackstone has raised US$7.1 billion to invest in real estate across Asia, in its largest ever fundraising activity. The UK-based real estate asset manager AEW Capital Management also announced it had raised US$1.12 billion for an Asia-Pacific property fund that viewed China as a target market. The Singapore sovereign fund GIC and the Canada Pension Plan Investment Board have, respectively, recently launched funds with local developers to acquire rental apartment projects.
China's financial deleveraging campaign, which has since last year put immense pressure on insurers, private equity funds and developers, major investors in its commercial property market, has also played a part in the buying spree by foreign investors. Savills North China's McQuade said international investors have been historically underweight in Asia and China, and were now looking for chances to add to their portfolios to better reflect the global weight of economies and property markets.
A senior investment director at the Shanghai office of a US investment management company, who spoke on condition of anonymity, told the South China Morning Post the change in approach started late last year. They said onshore investors' appetite for foreign institutions' money had greatly increased as they sought leveraged investment, and those foreign investors now found favour among local sellers, who refused to even talk to domestic investors.
Allianz won the bid for the office tower in Beijing even though it was not the highest bidder, all because it would pay cash without financing and close the deal in eight weeks.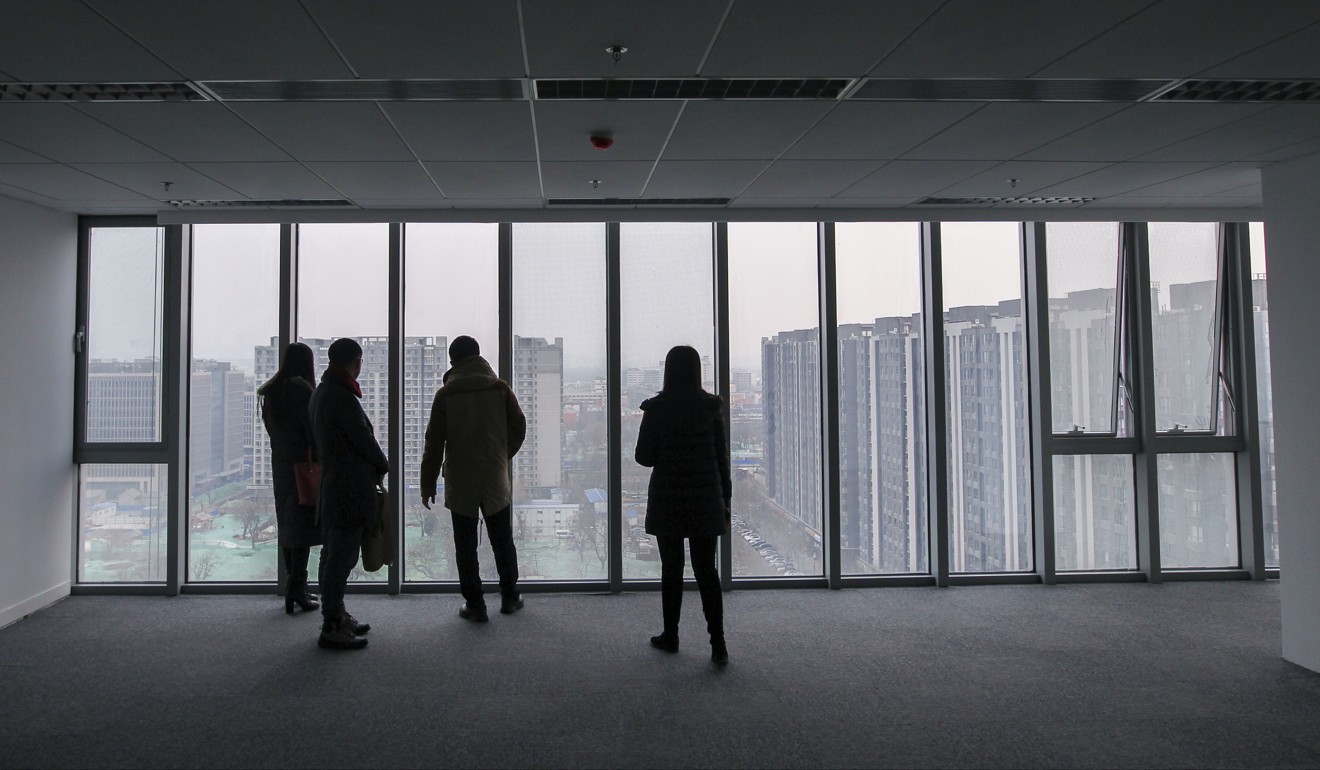 "In the old days, foreign investors were often outbid by local investors, who were more aggressive. Many domestic institutions bought office towers in Beijing for strategic purposes and were willing to pay high prices for that. But now, with the tight funding conditions in China, institutions that can access offshore funds at cheap costs get an upper hand," said JLL's Xu.
She said local developers, a major investor in commercial property, now preferred residential properties as these offered immediate cash flow. And cash flow has become critical for developers, as they face a funding squeeze from lenders.
But offshore investment has not been able to lift the sector. In Beijing, for example, the only major deal involving foreign investors in the first half was the sale of two hotels to buyers that included the American investment company TPG Capital. Total investment slumped by 18 per cent to 9.2 billion yuan, according to CBRE, a global property services firm. In Shanghai, because of less active among domestic investors, total investment in the first quarter fell to just a third of the same period a year ago, according to Savills, with domestic investors responsible for only 37 per cent of total transactions.
Commercial projects faced a credit crunch because of Beijing's financial deleveraging campaign, and this has created an opportunity for foreign investors to take over distressed assets, or engage in asset restructuring, according to some analysts. The debt-laden HNA Group, for example, is said to be selling a 623,000 square metre complex in Shenzhen, after selling a mixed-use project in Shanghai earlier and many more properties overseas.
This article appeared in the South China Morning Post print edition as: Overseas buyers eye mainland market