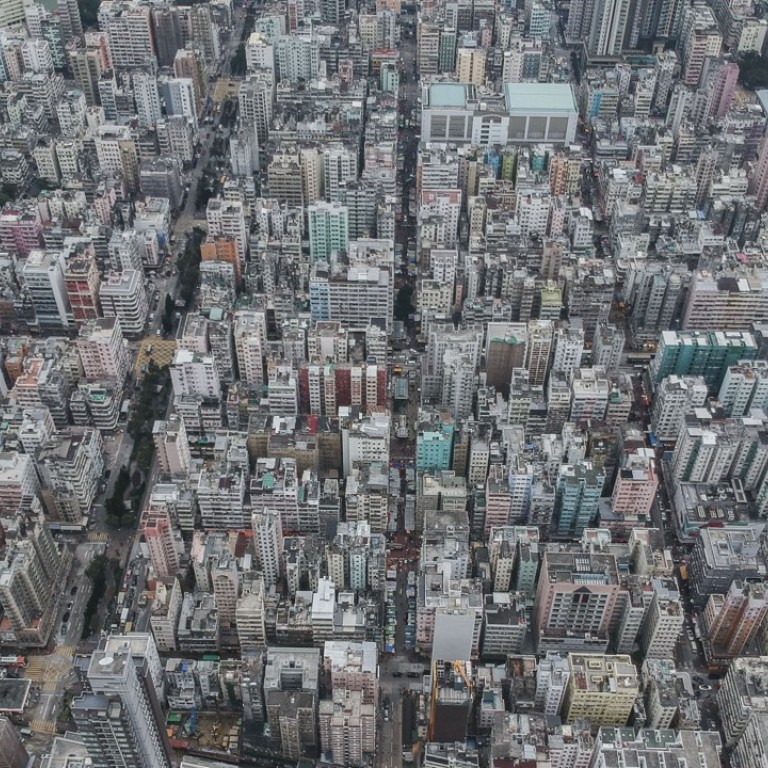 Meet the 'new wave' of buyers who could keep Hong Kong's property market hot
Thousands of high-earning professionals from mainland China will qualify for permanent residency in the city by next year, freeing them from extra taxes on house buying and potentially spurring demand for homes
A 'new wave' of buyers in the form of moneyed professionals from mainland China is set to bring their purchasing power to Hong Kong's property market, potentially boosting demand for housing – and house prices – in a city that is already the world's most expensive to own a home.
Around 21,000 professionals from mainland China could become permanent Hong Kong residents by 2019, according to brokerage CLSA, and the numbers are likely to increase in the following years as the Hong Kong government's visa programme for mainland Chinese pulls in more high earners.
With permanent residency – earned after seven years living in the city – comes exemption from a 15 per cent duty on non-residents' buying homes, which was imposed in 2012, as well as other levies that had effectively meant non-permanent residents would have to pay up to 30 per cent more for a home.
Now the wave of young professionals who moved to Hong Kong around 2012 will be free of that burden, which could, according to CLSA calculations, translate into demand for some 7,000 homes in a city already short of housing.
"The duty was launched in 2012, and it suddenly froze the house purchasing power among mainland Chinese professionals who had arrived in Hong Kong in 2010, 2011 and 2012. This year and in 2019, we will see a large increase in demand from these people," said Nicole Wong, regional head of property research at CLSA.
"The determination of this group to get a flat in Hong Kong is really strong since they have paid high rents for seven years to avoid paying the tax," Wong said.
The median price of a home in Hong Kong has been rising for the past 26 months, with developers of new homes raising their prices with each successive sales launch, confident that there are enough eager property buyers to snap up any additional supply that goes on the market.
The Hong Kong government has recently imposed new measures to try and rein in prices, including a tax on unsold units and offering more land to build public housing. Citibank meanwhile has forecast a fall of as much as 7 per cent in home prices in Hong Kong in the second half of this year, citing new supply and a downbeat stock market.
But including the possible demand from the potential new buyers for 7,000 homes, other analysts said it was hard to see prices coming down.
"The government's annual target is to produce about 18,000 private units a year, while an extra 7,000 are in demand now. The increasing demand from mainland professionals will sustain, if not accelerate much, the heat," said Derek Chan, head of research at Ricacorp Properties. "I cannot see an end to price increases unless the government boosts the land supply."
Government figures show that more than 30 per cent of mainland Chinese professionals working in Hong Kong earn salaries higher than HK$40,000 (US$5,098) a month. In comparison, the median income of Hongkongers was HK$16,800 a month last year, with 14 per cent earning over HK$40,000.
There are already indications that the permanent-residents-in-waiting are ready and willing to put that money into the property market.
"I am not poor, but the tax was just too much," said Angela Li, a 35-year-old financial professional who arrived in Hong Kong in 2011. "I was considering buying a house when I first arrived, but soon the extra tax policy was launched and I gave up."
She has started searching for a flat in the neighbourhood near Olympic MTR station in Kowloon, where she currently lives, paying a rent of HK$25,000 a month.
"The mortgage will be pretty much the same as the rent I pay," Li said.
Property agents said that in the past couple of months they have seen a 20 per cent to 30 per cent increase in young mainland Chinese looking to buy property.
"Now they have a breather from the heavy tax, more mainland Chinese professionals will be looking to get a house," said Midland Realty's residential chief executive, Sammy Po.
"They are mainly looking at new developments in Kai Tak, West Kowloon and North Point. They are not like those deep-pocketed mainland businessmen we previously saw, coming to the city on a shopping spree for ultra-luxury homes. It is a new wave."