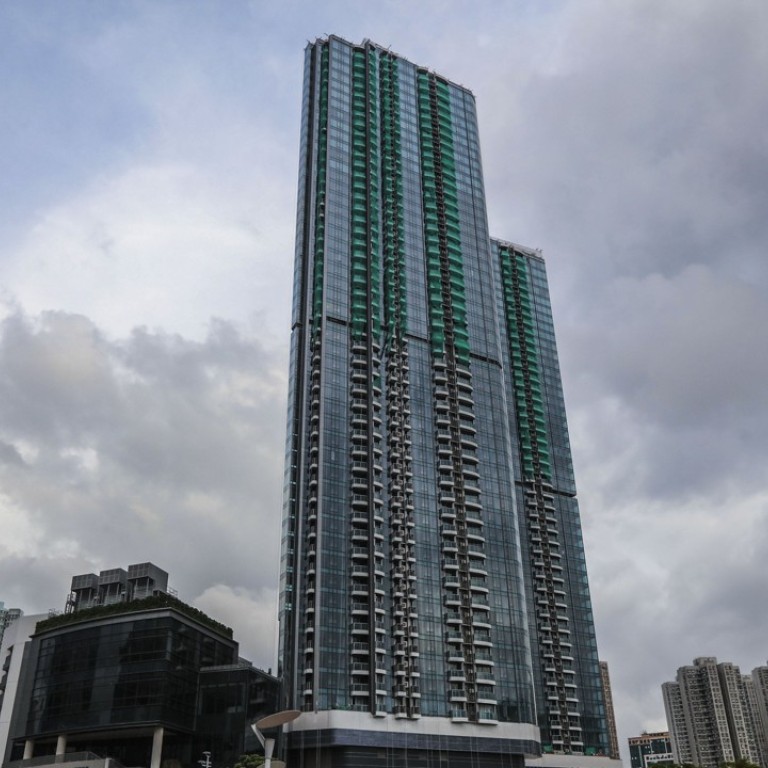 Record number of Hongkongers think home prices will rise in the next 12 months, according to Citibank survey
Industry insiders, however, expect increases in home prices to slow down
About seven out of 10 respondents polled for Citibank's latest Hong Kong Residential Property Ownership Survey by the University of Hong Kong's Social Sciences Research Centre said they expected housing prices to rise over the next 12 months.
More than 500 residents were randomly polled over the phone in June for the survey, which has been carried out every quarter since 2010. A total of 69 per cent of the respondents, a record high, said they expected home prices to rise, according to the survey, which was released on Thursday, marking a third consecutive quarter where increases were expected.
The number of respondents who felt it was a "bad and terrible" time to buy a home increased to 73 per cent in the second quarter, up 4 per cent from the first quarter, according to the survey.
Citibank said it did not ask the respondents to explain their answers and would not speculate on the reasons behind the results.
Industry insiders, however, said they expected increases in home prices to slow down.
Leo Cheung, corporate development director of valuations and property management at Pruden Group, said: "There is uncertainty in the market about the effects of the US-China trade war. Buying sentiment is adversely affected.
"Homebuyers may have more choices, because developers will be less ambitious when it comes to asking prices, and sellers of used homes may offer more room for negotiation and settle for lower prices," Cheung said.
"But the number of transactions may remain flat," he added. "[Property buyers] are less bullish and are adopting a wait-and-see approach."
The poll came after Citibank forecast that Hong Kong home prices at new launches could fall by 7 per cent in the second half of 2018 amid a downbeat stock market.
The prices of lived-in apartments eased by 0.21 per cent during the week ending on July 20, according to Centaline Property Agency's Centa-City Leading Index, which tracks transactions at 100 housing estates in Hong Kong, after the government announced policies to cool the Hong Kong property market.
A rally stretching for 26 months until May 2018 has led to a 41 per cent increase in Hong Kong home prices. And on June 29, Chief Executive Carrie Lam unveiled a series of measures to bring more affordable housing to the city. These include a tax on vacant homes, a subsidised housing price cut and the conversion of land from private to public housing use.
Some signs of a tipping point in the city's housing market have emerged recently, with small developers cutting the asking prices of their properties, big investors offloading properties and major players such as Sun Hung Kai Properties offering homes at prices lower than other developments nearby.
The number of respondents to the survey who felt it was a good time to buy a home remained steady at a low 3 per cent.
"As home prices continue to surge, they become increasingly reluctant to buy homes," said Alvin Cheung, associate director at Prudential Brokerage. "Even if they can afford it, Hong Kong residents do not want to dedicate a huge share of their income to mortgage and interest costs."
Cheung said Hongkongers would rather enjoy life instead of sacrificing their quality of life to repay mortgages.