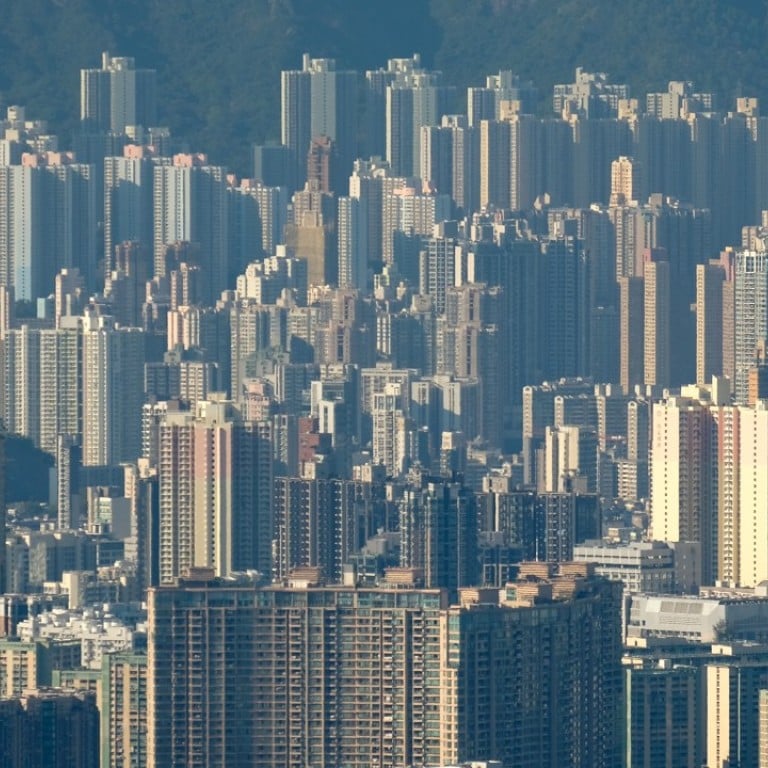 Hong Kong home prices may slip as much as 10 per cent, UBS says
Higher borrowing rates to weigh on residential prices, group says, and US-China trade wars could be a further dampener in the city that acts as a re-export hub for the two countries
Hong Kong home prices could slide as much as 10 per cent over the next 17 months, UBS said, mainly because of anticipated higher mortgage rates.
The UBS property team forecasts a drop of between 5 per cent and 10 per cent in home prices from now until the end of 2019, dented by the expected 50 basis points to 75 basis points increase in mortgage rates in the near future.
Citibank on Tuesday became the first major bank in the city to increase interest rates on home loans. Other banks may soon follow, ending 12 years of cheap borrowing.
"We project home prices to weaken," UBS said in a new report by its property research team.
But that slide does not factor in potential fallout from the US-China trade war. If the trade war ends up being really nasty, the price skid could be worse, UBS said.
That is because historically the price local and foreign buyers are willing to pay for the city's residential property has been closely tied to Hong Kong's overall economic and employment health, the report noted.
While Hong Kong's economy got off to a brisk start this year, the US-China trade war has created job uncertainty because the city acts as a re-export hub between the two countries and could be hit by higher costs.
"The dampener on China and Hong Kong's economies as a result of the trade war is likely to weaken property purchase sentiment in the city. Looking at historical downturns in Hong Kong's housing market, for instance the property price fall in 1997 and 1998, we note all the major downturns were triggered by the economic shocks," UBS said.
Jobs in such sectors as transport, financial, insurance and some other professional services could be affected.
"If the trade war were to last over the medium term, it is likely to affect the job market in these respective industry sectors," UBS said.
"In the past economic downturn, we noted changes in job market conditions, particularly the level of job security, immediately affected domestic sentiment of the existing as well new potential property buyers," it said.

The UBS forecast comes three weeks after Citibank predicted Hong Kong home prices are likely to drop 7 per cent in the second half of the year.
The forecast also comes at a time when more residential property is coming onto the market.
More than 5,400 new flats applied for pre-sale consent last month, data from the Land Registry showed.
"It will be the largest number of new flats awaiting for pre-sale permit in the past 16 years," said Buggle Lau Ka-fai, chief analyst at Midland Realty.
Meanwhile, developers have come under pressure to offload their completed, unsold flats at lower prices since a vacancy tax aimed at freeing up new flats and containing home prices was announced in June by Chief Executive Carrie Lam Cheng Yuet-ngor.
"A combination of factors – like the intensifying China-US trade war, a potential increase in interest rates and the government's new housing measures to tackle the housing crisis – have made homebuyers take a wait-and-see attitude," said Derek Chan, head of research at Ricacorp Properties.
Sales of homes in the secondary market fell for a second consecutive month, with 4,040 deals in July, down 7 per cent from June.
"Home seekers have deferred their buying decisions," said Chan.
This article appeared in the South China Morning Post print edition as: Rate rise to drive 10pc fall in HK home prices