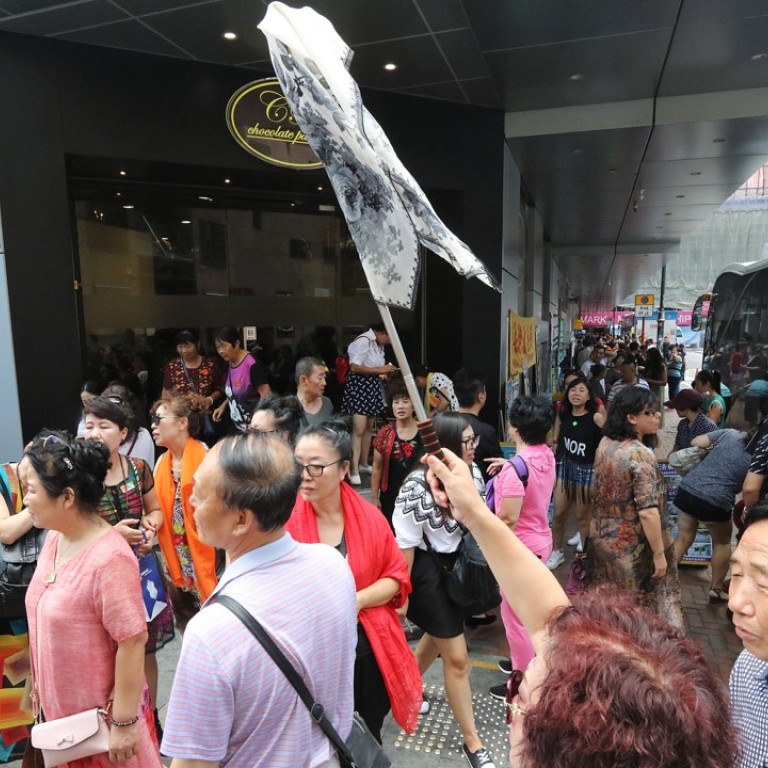 Hong Kong's commercial landlords poised for bonanza from China's vaccine safety woes as parents flock south for jabs
Angela Young had the shock of her life when China's drugs regulator revealed that the company which produced the two vaccine shots for her 16-month-old baby also supplied 400,520 doses of substandard DPT combination vaccines to children elsewhere in the country.
Alarmed, the Beijing legal clerk consulted two agencies that specialised in arranging offshore health care, and came up with a plan: she would take her boy to Hong Kong in October when he is 18 months old for four vaccine shots. He will receive another three injections in April when he is two, plus the two combination DPT doses to protect the toddler against diphtheria, whooping cough and tetanus.
The package of vaccines will cost Young HK$5,400 (US$688), not including the air fare, hotel lodgings and food for her son and mother, which will add up to 20,000 yuan (US$3,000) in total. For the first-time mother, that amount is well worth it.
"Nothing even comes close to my biggest concern, which is the effectiveness of vaccines in China," she said during an interview in Beijing.
Young is not alone. Families throughout China have been incensed since April by a scandal involving several of the biggest producers of vaccines and drugs that have been found to be substandard.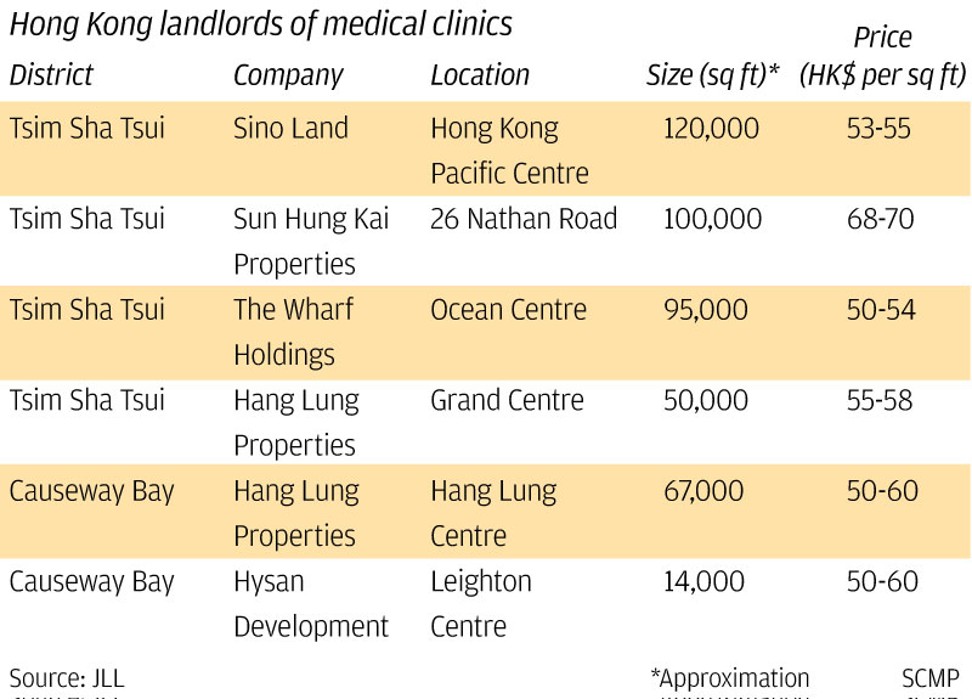 The loss of confidence in China's health care could turn out to be a bonanza for Hong Kong, where 76 per cent of the 58.5 million visitors to Hong Kong last year hailed from north of the border.
according to the city's tourism data
.
Most came to shop for products and services that are either unavailable, or which cost multiple times more, on the mainland. Vaccines are the latest additions to that shopping list, on top of infant formula, residential property, insurance and wealth management products.
The economic benefits to Hong Kong from the influx of these health care tourists could be long term, even if the Chinese regulator were to get a grip on the country's vaccine safety soon. China's dairy industry was decimated by a scandal involving melamine-laced infant powder that sickened 300,000 babies and killed six. A decade on, there is still a thriving cottage industry of buyers who raid supermarkets in Australia, New Zealand and Hong Kong for milk powder to bring back to China for eager parents. The practice was so rampant that it led to shortages that forced Hong Kong Customs to maintain a two-can purchase limit on every visitor, to this day.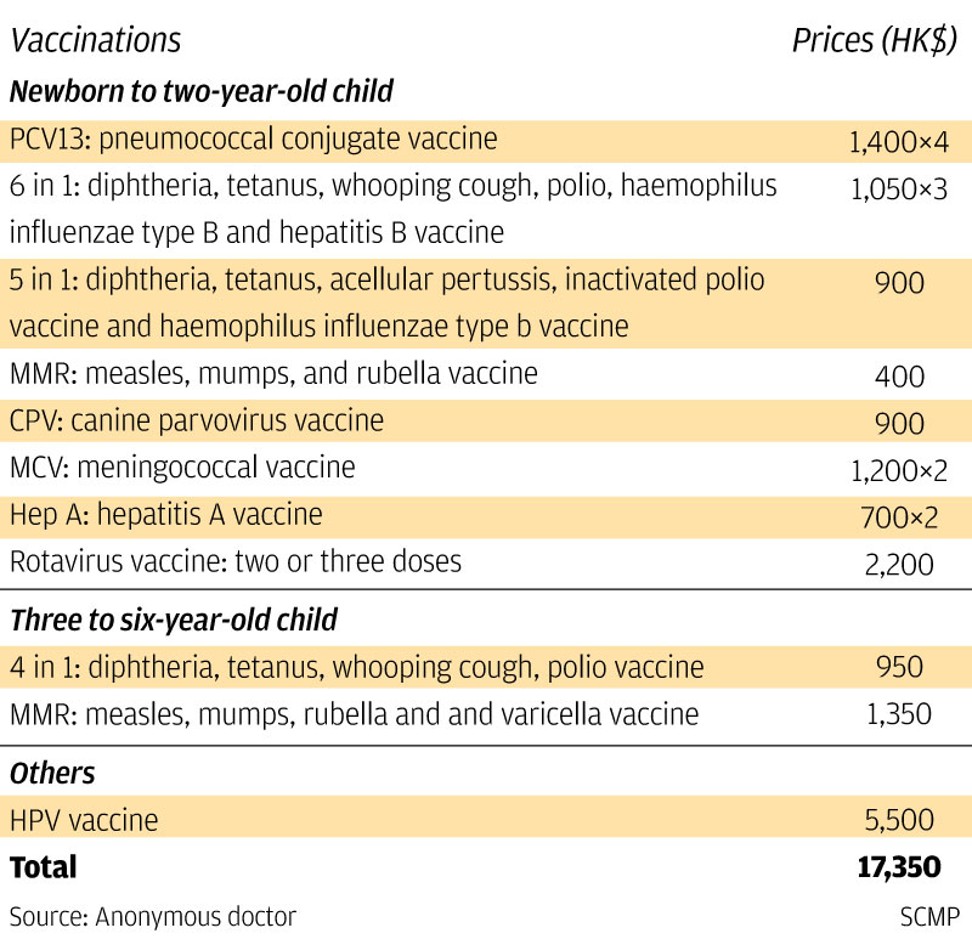 Hong Kong children need at least 17 different doses of vaccines from their birth to 12 years old, according to the city's Childhood Immunisation Programme recommended by the Department of Health. That is not counting seven optional vaccines covering influenza and cervical cancer.
The injections are free for the city's residents, courtesy of a public health system. For non-residents, the total bill for the entire menu of 17 doses adds up to HK$17,350. In private hospitals, the number of doses differ and the prices differ, depending on the options on offer.
Further Reading: As China's vaccine scandal unfolds, anxious parents turn to Hong Kong to get children vaccinate
The longer term benefits spill over from the medical profession. Landlords of commercial property could benefit from a boom in paediatrics, as more clinics open to serve the rising demand, said Colliers International Hong Kong's research director, Daniel Shih.
"Central, Tsim Sha Tsui (TST), Mong Kok and Causeway Bay have the highest concentrations of medical clinics and beauty centres in Hong Kong," said Shih. "Landlords in these districts have converted more office floors into medical floors in recent years."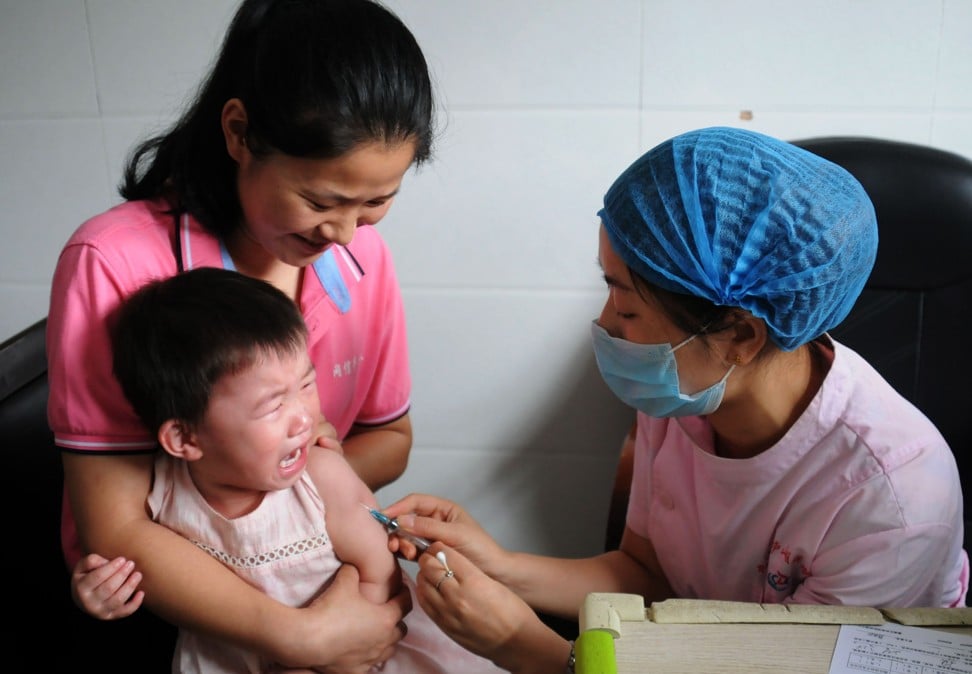 Hang Lung Properties probably has the biggest footprint of medical centres and clinics across Hong Kong, with 157,000 square feet of space in total, comprising 67,000 square feet in Causeway Bay, 50,000 sq ft in TST, and 40,000 square feet in Mong Kok, according to JLL.
That is quite a lot of paediatricians, with the typical clinic with a lone doctor occupying between 600 and 700 square feet, JLL said. It is also common for partnerships of two or three doctors, who share a 1,500 sq ft clinic.
Hang Lung Centre and Hysan Development's Leighton Centre in Causeway Bay collect HK$4.86 million a month in rent, for about 81,000 square feet leased to 45 doctors, or HK$60 per square foot on average.
Further Reading: As new vaccine scandal grips China, parents say they've lost faith in the system
Tenants in the medical profession can usually afford higher rents, said JLL's research head Denis Ma.
"They can afford up to 20 per cent premium, compared to other professions, especially if the premises already feature a significant cluster of renowned doctors and clinics," Ma said in Hong Kong.
Across the Victoria Harbour in TST, Sun Hung Kai Properties' 26 Nathan Road commands HK$70 per square foot, where single-doctor clinics cost at least HK$49,000 per month to rent, while larger units may cost as much as HK$105,000 a month.
The Hong Kong Pacific Centre in TST is the city's hub for medical clinics, with 130 medical specialists renting 120,000 square feet of space, earning the landlord Sino Land up to HK$6.6 million in monthly rent.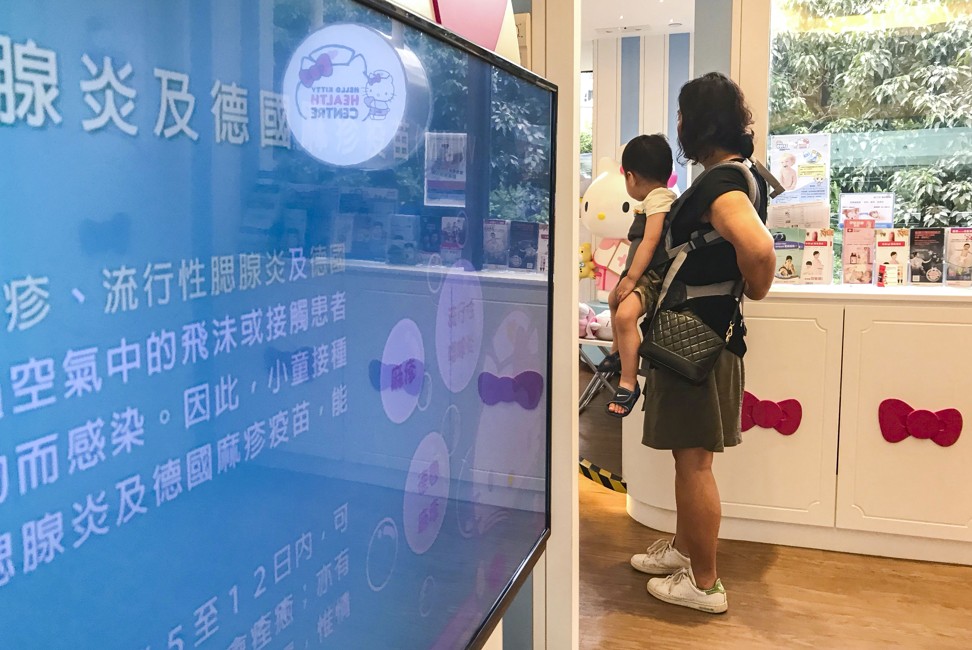 Some doctors are renting out commercial buildings en bloc to develop into medical centres, like the Virtus Medical Tower at 122 Queen's Road Central, and the One Chinachem Central building that has been renamed the International Medical Centre Building.
"Most landlords often start with a small cluster spread over a couple of floors and gradually grow the base over time," said JLL's Ma, adding that occupancy may take years to build.
The first effects of China's influx of vaccine customers can already be felt. Revenue from Chinese patients at Union Medical Healthcare, one of Hong Kong's biggest publicly listed health services groups, rose to 36 per cent for the year ended March, up by 11 percentage points from the last financial year.
Opinion: Why China's vaccine scandal is unlikely to be its last
For now, some of Hong Kong's clinics appear to be unprepared for the influx. A representative at Gleneagles Hong Kong Hospital in Wong Chuk Hang said there were at least 1,000 people on a waiting list to receive the HPV vaccine.
At the Evangel Hospital, a private hospital in Ma Tau Wai, the three-course HPV vaccine costs HK$9,000, but is in such short supply that a client must see a doctor and pay for the entire course before receiving the first dose.
And the benefits could also spill over to hotels and Airbnb-style short-stay rental properties, as patients often throw in a holiday with their vaccination.
"Hotels of three- to four-star quality, which can provide cheaper room rates and better views, will benefit from post-treatment patients who wish to extend their stay" in Hong Kong, said Colliers' senior valuation and advisory director Hannah Jeong.
There are 23,798 hotel rooms in the district encompassing Yau Ma Tei, TST and Mong Kok, 9,068 rooms in Central and the Western District, and 11,425 rooms in Wan Chai, according to the Hong Kong Tourism Board's data.
Further Reading: Now that China's securities watchdog has grown its regulatory teeth, how hard can it bite?
"The average length of stay was 3.2 nights last year," Jeong said. "For visitors seeking a quick jab or a check-up, they tend to arrive at least two days earlier to get ready, including pre-check-up procedures, such as fasting, limited water consumption. After a check-up, people tend to spend a few more days for leisure and shopping."
Angela Young would be one such vaccination vacationer. She has already booked a deluxe room at the Courtyard by Marriott in Sai Ying Pun for HK$1,250 a night for her mother and her young son.
She plans to stay in Hong Kong for three days and may take her family to Ocean Park, where an adult ticket costs HK$480.
Young said she would not have come to Hong Kong had China's vaccine scandal not broken out.
"I'm a bit worried about Hong Kong clinics' attitude toward people like us. I'm worried about whether the Hong Kong government would restrict mainland parents from receiving injections in Hong Kong," she said. Still, "no one would want to take the risk" of subjecting young children to unsafe vaccination, she said.