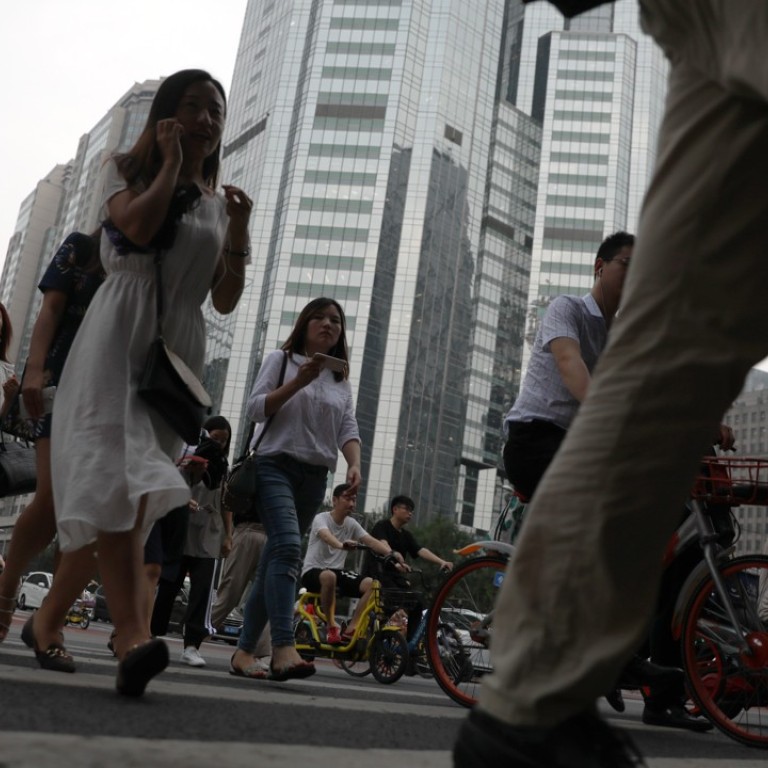 Chinese banks' bad loans rose 183 billion yuan to 1.96 trillion yuan by the end of June, the biggest quarterly jump in over a decade. Photo: EPA
Struggling Chinese firms offloading assets means property bargains galore for foreign investors
A slowing economy and a campaign to reduce debt has forced many Chinese firms to sell assets they wouldn't normally be looking to get rid of, say analysts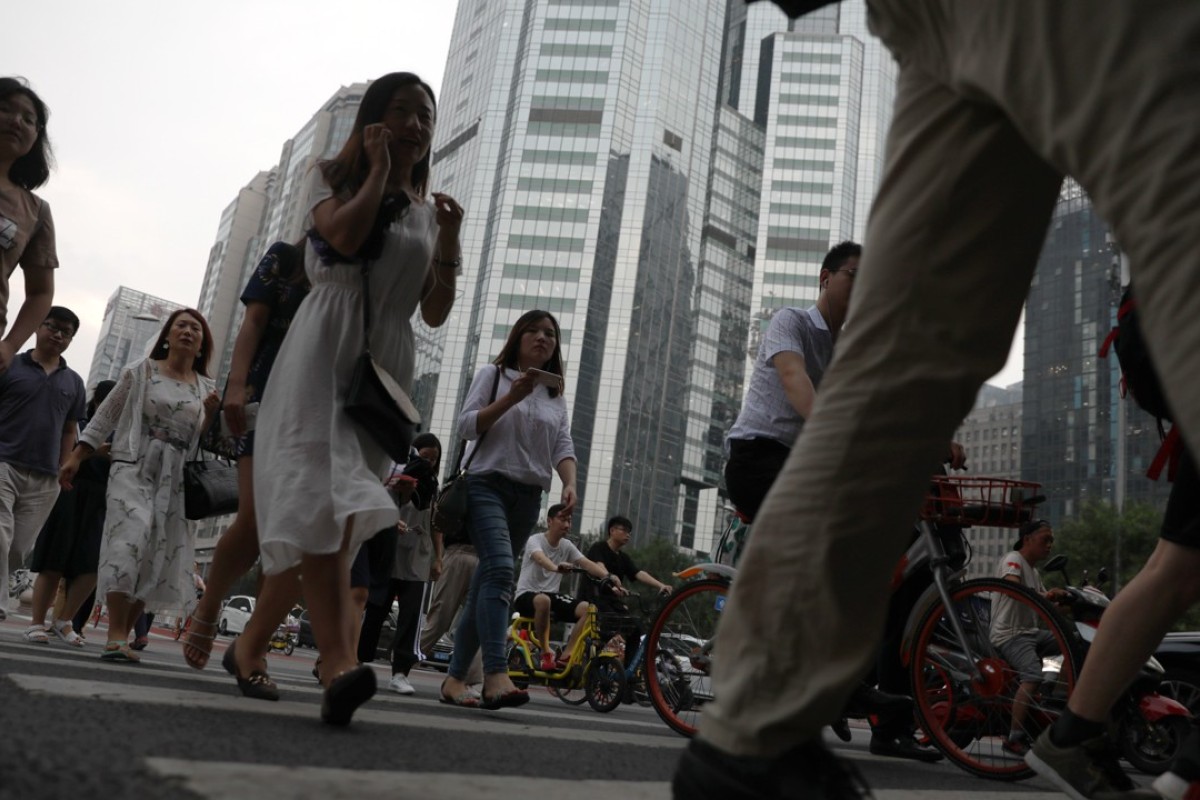 Chinese banks' bad loans rose 183 billion yuan to 1.96 trillion yuan by the end of June, the biggest quarterly jump in over a decade. Photo: EPA
Tight liquidity in China has forced many companies to dispose of assets to keep themselves afloat, creating unprecedented bargain-hunting opportunities for overseas investors, according to analysts.
A slowing economy and a deleveraging campaign has caused a cash squeeze that has pushed many Chinese firms to sell assets and equities they would not normally be selling. The most high-profile case is HNA Group, which besides its overseas sales frenzy, has put up nine properties worth 14 billion yuan (US$2 billion) in China for sale.
An increase in loan defaults also means financial institutions are recovering those debts by disposing of collaterals in China – mostly land and properties, giving investors access to assets at a fraction of previous prices. Chinese banks' bad loans rose 183 billion yuan to 1.96 trillion yuan by the end of June, the biggest quarterly jump in over a decade. Soured loans represented 1.86 per cent of total advances, the highest ratio since March 2009.
Watch: Chinese property investors smitten by UK's Birmingham

"I hate to use the word 'struggling', but many developers are figuring out ways to cope with the lending restrictions," said Jason Zhang, head of China outbound investment and advisory services, Cushman & Wakefield.
"They want high turnover projects to maintain cash flow and balance sheets. They are seeking to dispose of their commercial properties, which generate lower cash flow."
Feng Jianyun, chairman of Poseidon Capital Group, a Chinese fund specialising in distressed asset buyout, said the second half of this year and next year will be the "best time window" for foreign funds which use a "buy it, fix it, sell it" approach.
An investment banker with Tokyo-based Mirai Securities, who spoke on condition of anonymity, said he is representing a major Japanese financial conglomerate to scout non-performing loan portfolios collateralised by residential and office projects in top Chinese cities.
His clients' interest in such portfolios has increased significantly this year – driven by China's changing financial and real estate dynamics, and demand for asset diversification.
Watch: Wealthy Chinese drive Cambodia's luxury property boom

Under Chinese law, overseas investors cannot directly buy assets in China. They either have to buy a stake in a company involved in a project, or acquire debt portfolios, mostly from one of the four main managers of distressed assets.
"Foreign investors should know more about judicial and regulatory rules in different localities. In China, rules regarding distressed asset disposal differ greatly from one place to another. What's on paper often is not what's enforced in reality. They should have an on-the-ground team, not someone sitting in Hong Kong or Singapore offices," said Feng.
"Foreign investors' edge is money: long-term, low-cost funding. They also have an acute understanding of international capital markets. But those are not necessarily the big edge when it comes to local buyouts," he added.
Choe Peng Sum, chief executive of Frasers Hospitality, a Singaporean serviced-apartment operator, said he is looking at the opportunity. He believes HNA has presented some "good deals" overseas but the asking price of its domestic properties are a bit high.
"I wouldn't say 'fire sale', but if somebody was willing to go to a low price, we would take a look. If they cannot hold it long, they'll have to drop the prices," he said.