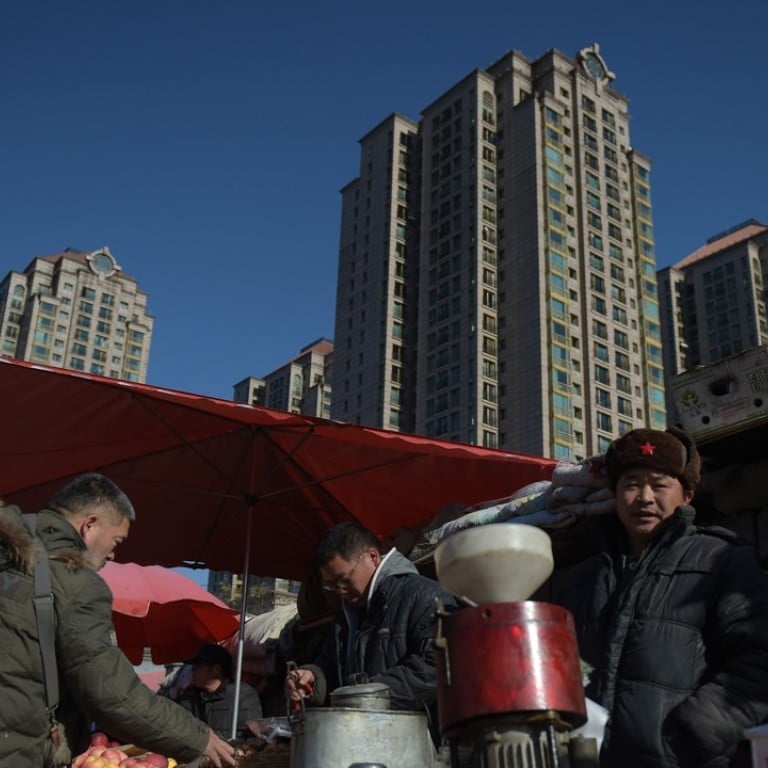 Beijing's lessors cave in to public pressure, adding more flats for leasing as home rents rise
Heated debate leads to finger-pointing at property operators, prompting them to pledge to add 120,000 units in China's capital city.
Accusations that property operators are a primary cause for Beijing's runaway rents prompted some of them to pledge to put more affordable units on the market.
Ten of the city's rental flat operators, including Ziroom, Danke and Izu (the rental brand of 5I5J) will add a total of 120,000 new units – or 5 per cent of Beijing's total rental flats – to the market and not raise their rents, Beijing's real estate agency group said earlier this week.
The step comes as Beijing's average rents have soared about 10 per cent so far this year, sparking uproar and finger-pointing among internet citizens and even within the rental business community itself. Last Friday, the Commission of Housing and Urban-Rural Development called in major rental operators and told them not to charge rents above the going market rate or engage in unscrupulous tactics.
Renting is the only option for many Beijingers who cannot afford to buy in a city where home prices have shot up 65 per cent since 2016. In one shocker even for Beijing, a tiny shack with no toilet near Tiananmen Square sold for US$384,500 in June.
According to creprice.cn, run by market analyst CityRe Data, Beijing's average rents in July rose 21.9 per cent over a year ago to 103 yuan (US$15) per square metre. Rents vary across different submarkets, with downtown rents reaching 140 yuan per square metre per month and suburban Tongzhou's average rent hitting 60.36 yuan per square metre.
Finding affordable rental housing is often challenging. Much old housing in the city has been torn down – housing equivalent to 17,370 football fields has vanished since 2015, according to the government.Meanwhile, new skyscrapers with rental units offering cafes and gyms and catering to Beijing's urban professionals, have sprouted up and can fetch big rents.
About 10 per cent of rental flats are controlled by rental property operators, who sign long-term leasing contracts on flats that they subdivide, refurbish and lease at a higher price, profiting from the spread.
Most are affiliated with property agencies. Roughly 40 per cent of rental homes are controlled by property agencies, which lease out homes on behalf of landlords. The other flats are leased out by individual landlords and leasers.
The latest flare-up over high rents started with a widely publicised attack by an executive at a leading property firm.
Hu Jinghui, vice-president of B.A. & 5I5J Group, the second-largest property agency in Beijing, accused rivals of inflating rents by aggressively leasing flats at rates 20 to 40 per cent higher than current market prices. Behind the spree is fierce competition to win market share. His comments hit a raw nerve – and he said he was forced to resign by his employer.
"If this goes on unchecked, once these leasing firms' cash flow crashes, massive numbers of tenants will be evicted by landlords and become homeless," Hu said at a news conference on Saturday.
Hu asked authorities to intervene and regulate rents. He said that Beijing's housing officials called to thank him for exposing malpractices.
Amid public uproar, Xiong Lin, CEO of Ziroom, shot back in a public letter that Ziroom cannot dictate the market rate as its home stock accounts for just 8 per cent of Beijing's total.
But critics said that rental operators control enough of Beijing's rental flats to have the clout to sway prices.
"Their business does not actually increase the supply. Doing unwanted refurbishment ends up with tenants paying more rent," said Zhang Dawei, an analyst with Centaline Group.
And the rental firms' clout is likely to grow as they attract huge backing from venture capital investors, analysts said. In January, Ziroom raised US$6.2 billion from Warburg Pincus, Sequoia Capital, Tencent Holdings and other investors that valued it at over US$31 billion. Tiger Global Management in June led a US$70 million financing round for Danke Apartment.
"Backed by venture capital, property agencies and developers are launching institutional renting agencies that are profoundly changing the dynamics of the market," said Yin Zhongli, a researcher with the Institute of Finance and Banking, Chinese Academy of Social Sciences. "A peer-to-peer market is gradually replaced by a peer-to-institution market, and rent rises became inevitable as monopolies intensified."
But Ke Research Institute, a data provider affiliated with Homelink, said a number of factors were contributing to high rents, including the clearing of substandard homes, which pushed low-income Beijingers who had owned into the rental market.