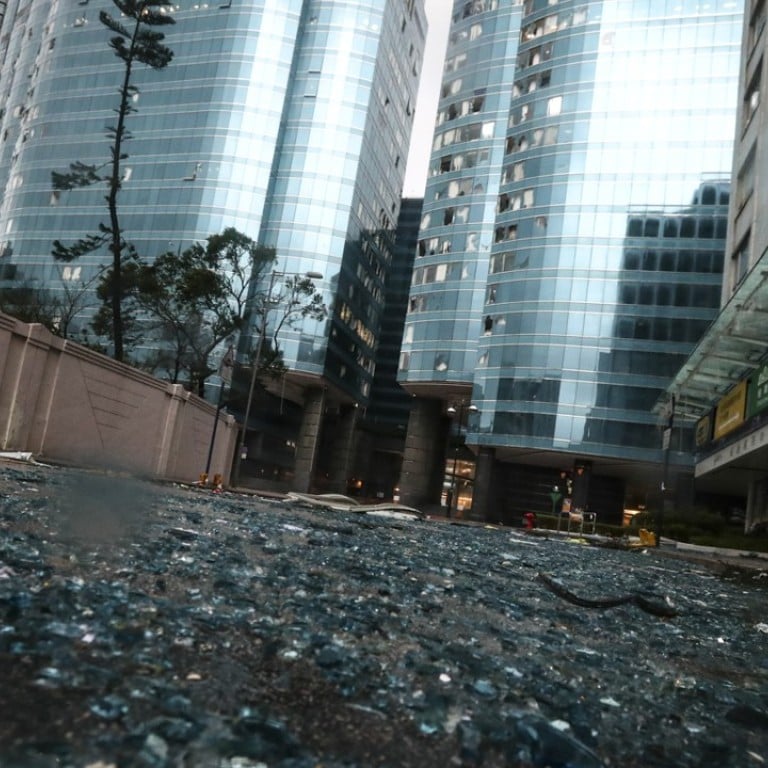 Repairing properties thrashed by Typhoon Mangkhut won't be cheap
Developers and homeowners will need to fork out millions to repair buildings mauled by Typhoon Manghkut on Sunday, which was Hong Kong's strongest storm on record, causing widespread damage to homes, offices and infrastructure, surveyors said.
The typhoon tore into the city with sustained wind speeds of 195km/h, coming within 100km of the city at its closest, making it the most powerful since Typhoon Hope in 1979.
According to Raymond Kam, chairman of the quantity surveying division at the Hong Kong Institute of Surveyors, repairs to a structure can be even more expensive than building from scratch and may take months.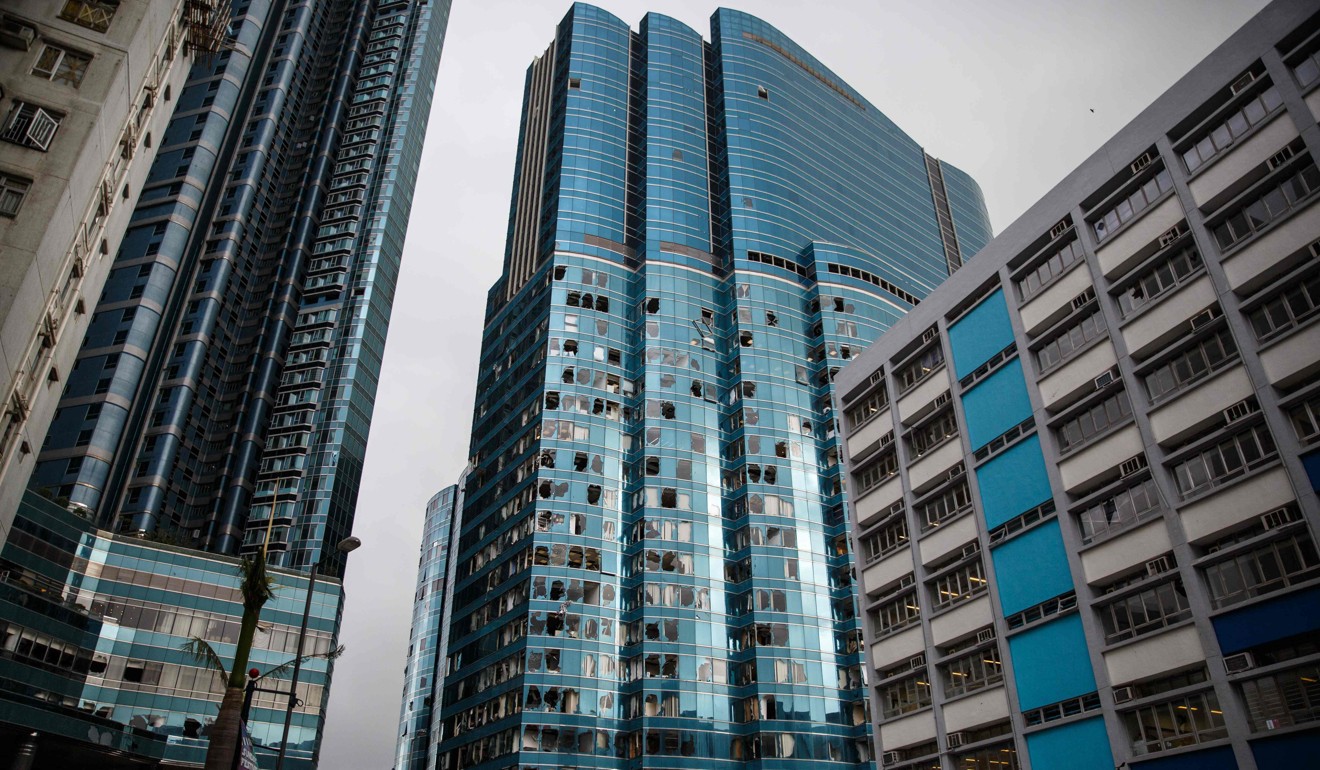 CK Asset's One Harbourfront shopping centre and Harbour Grand Kowloon Hotel in Hung Hom
At least 100 window panels were blown out at One Harbourfront, a 20-storey grade A office tower in Hung Hom owned by CK Asset Holdings.
The interior units were seriously damaged, with both furniture and fittings a write-off.
Kam said glass facades cost about HK$20,000 (US$2,549) per square metre. Assuming each piece of glass is about 1 sq m, the damage to the glass itself amounts to at least HK$2 million.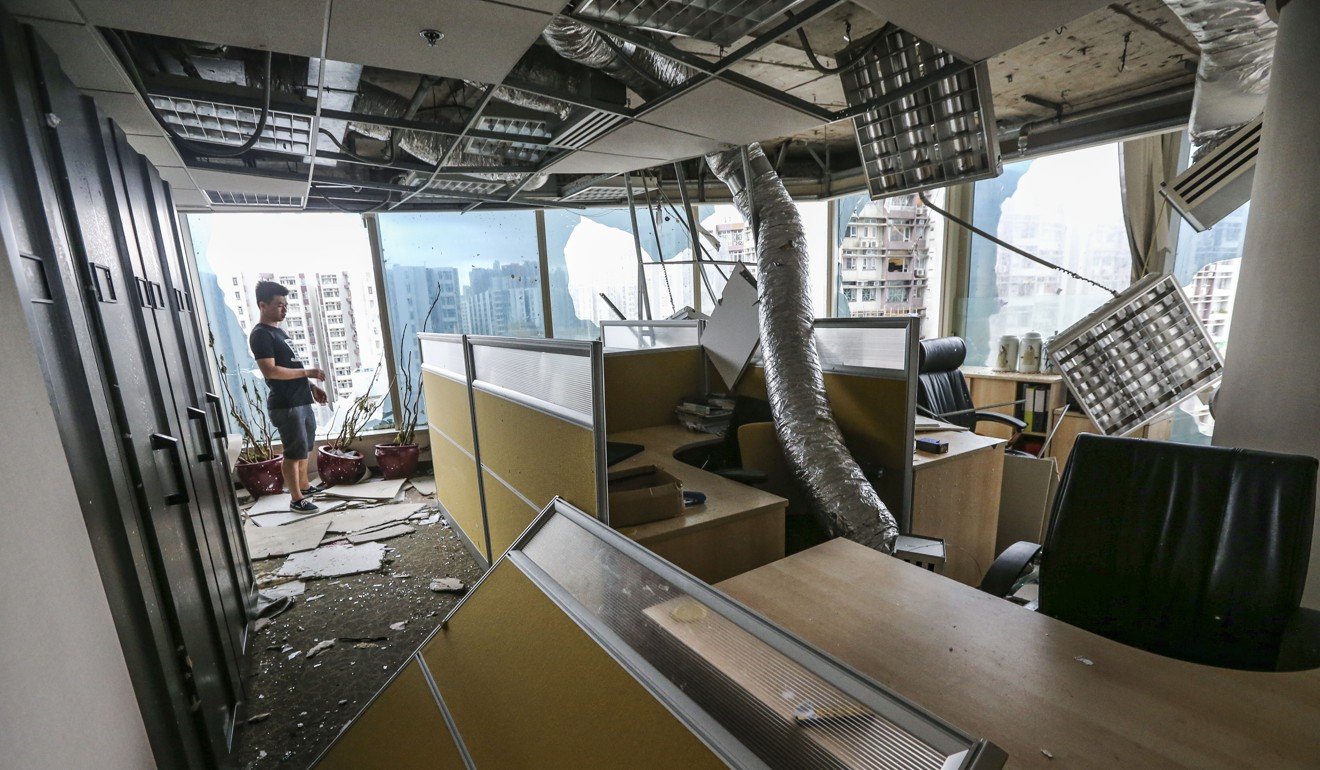 Apart from renovation, properties that involve leasing and short term rental, such as offices and hotels, may need to take lost business into account, said Alvin Lam, director at Midland Surveyors.
A single night's stay at CK Asset's Harbour Grand Kowloon hotel costs about HK$1,485 per room, according to Hotels.com.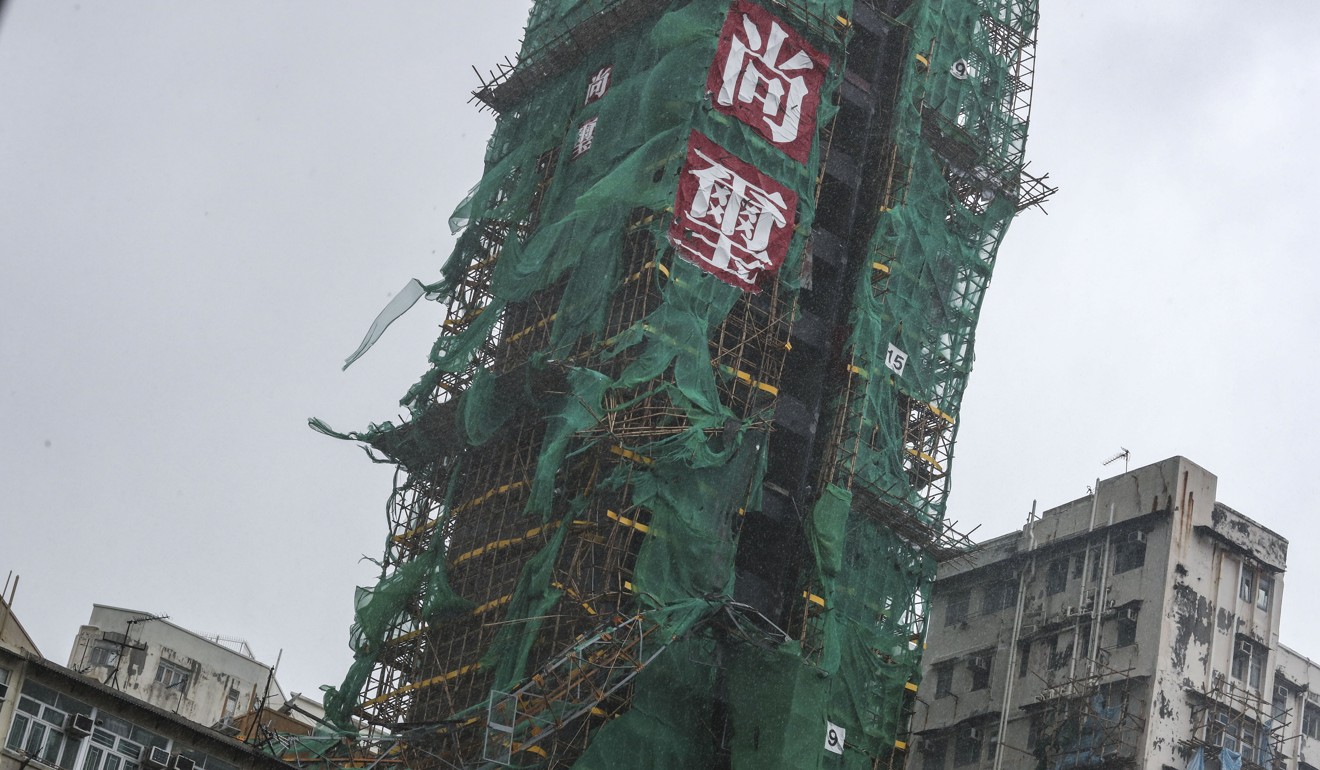 Enchantee mass residential development in western Mong Kok
The collapse on Sunday of a transport lift at the 22-storey residential tower Enchantee, under construction in western Mong Kok, made for some of the most dramatic typhoon-impact video circulated on social media. The lift, used for transporting construction materials, was ripped from its fastenings and blown onto the roof of an adjacent residential block, along with a huge section of scaffolding.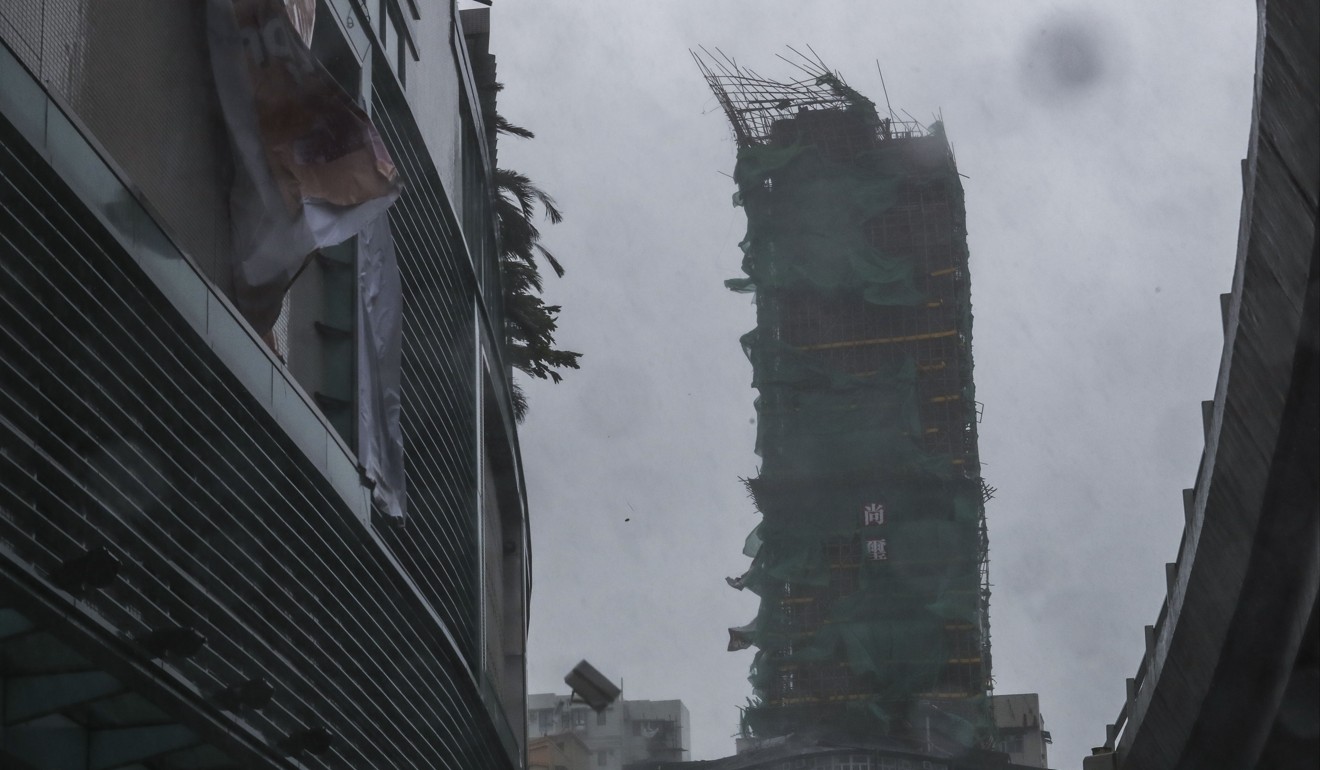 According to Kam, rebuilding the scaffolding may cost about HK$120,000 per 100 sq m. Repositioning the lift shaft may require HK$200,000.
Project developer Success Universe Group said it would commission professionals "to further review the construction site, and have contacted insurance companies to deal with the aftermath as soon as possible".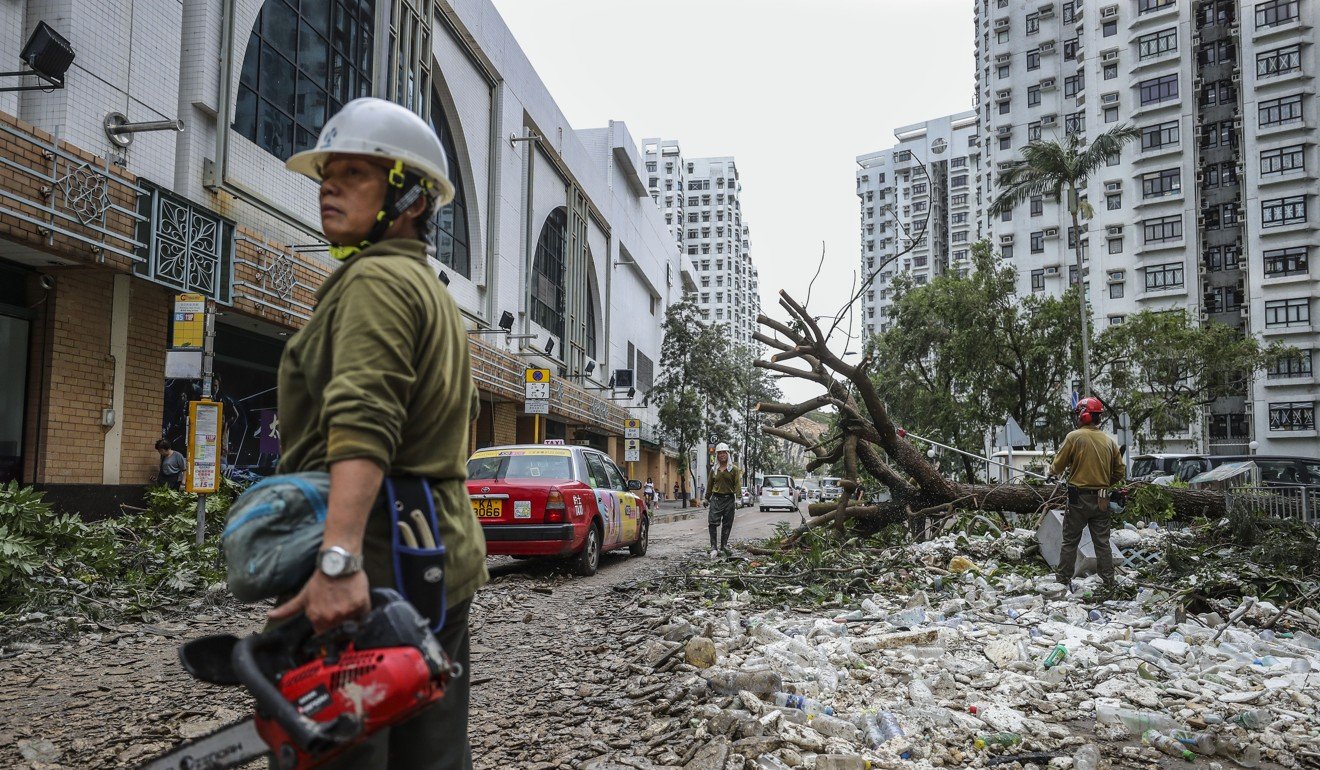 Heng Fa Chuen
Heng Fa Chuen, a harbourside housing estate in eastern Hong Kong Island developed by Kerry Properties in the 1980s, has been severely impacted by typhoons on several occasions over the decades.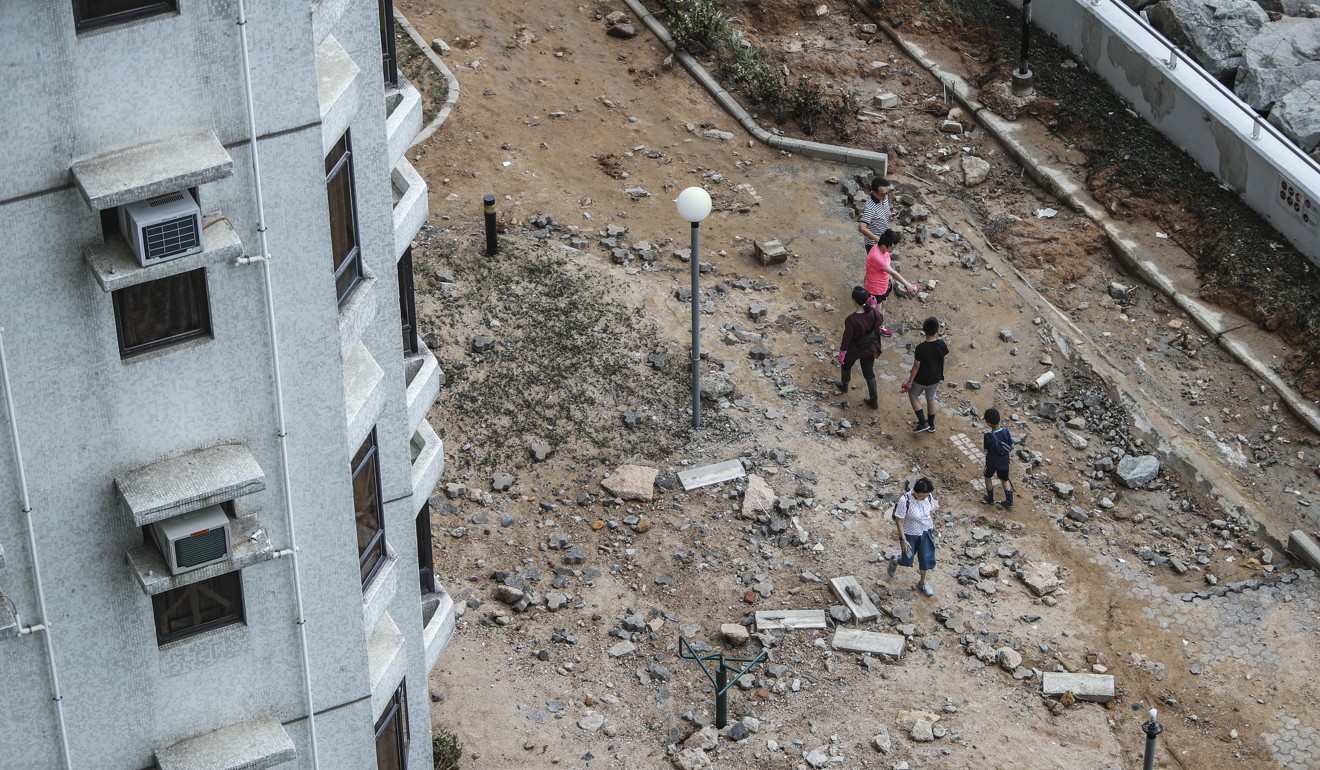 On Sunday, the estate suffered from widespread flooding during the storm surge. In the aftermath, residents were left treading over debris and mud, as large sections of ground brick had been completely washed away.
Replacing the ground brick may cost about HK$1,500 per sq m, according to Kam. The waterfront promenade of Heng Fa Chuen spans an estimated 6,800 sq m. Replacing a quarter of the ground brick would cost about HK$2.5 million.
Installing new glass at the entrance at the housing estate may cost about HK$100,000, according to Kam.