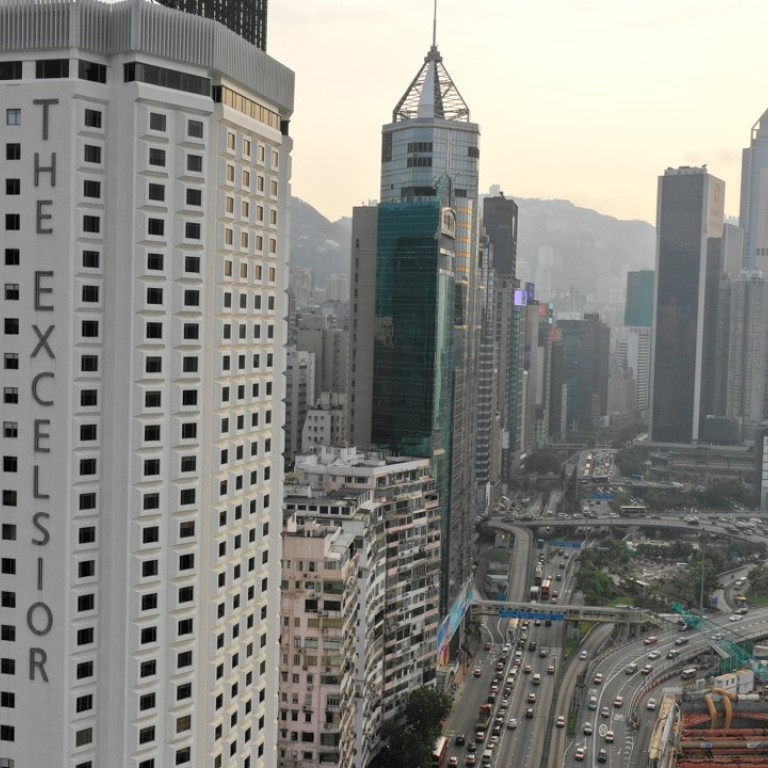 Turning Hong Kong's iconic Excelsior Hotel into offices could net owner HK$13.7 billion
The 869-room hotel, opened in 1973, has uninterrupted views over Victoria Harbour and is in the heart of the city's shopping hub of Causeway Bay
The owner of Hong Kong's iconic harbour-view Excelsior Hotel expects to boost the asset's value by about half to HK$41 billion (US$5.2 billion) after converting it into an upmarket office tower.
Mandarin Oriental International
said it would close the 869-room hotel in March
to make way for a 26-storey commercial office building, in what is likely to be a fiercely fought-over future location, given the current shortage of supply and low vacancy levels in Central.
The Excelsior, opened in 1973, has uninterrupted views over Victoria Harbour, and is in the city's shopping hub of Causeway Bay.
Mandarin expects to create a total gross floor area of about 683,500 square feet of space, which should be ready by 2025.
"The decision reflects strong commercial property values in Hong Kong and the expected higher yield associated with a commercial building at a time when the hotel requires significant investment," it said in a statement.
The existing 45-year-old building is worth around HK$27.3 billion, or HK$40,000 per square foot, according to an estimate by Midland Surveyors, because of the site's prime location. Colliers International estimates the redeveloped grade A office building could fetch up to HK$60,000 per square foot, putting the potential value of the new building at HK$41 billion, giving Mandarin a tidy HK$13.7 billion rise in value.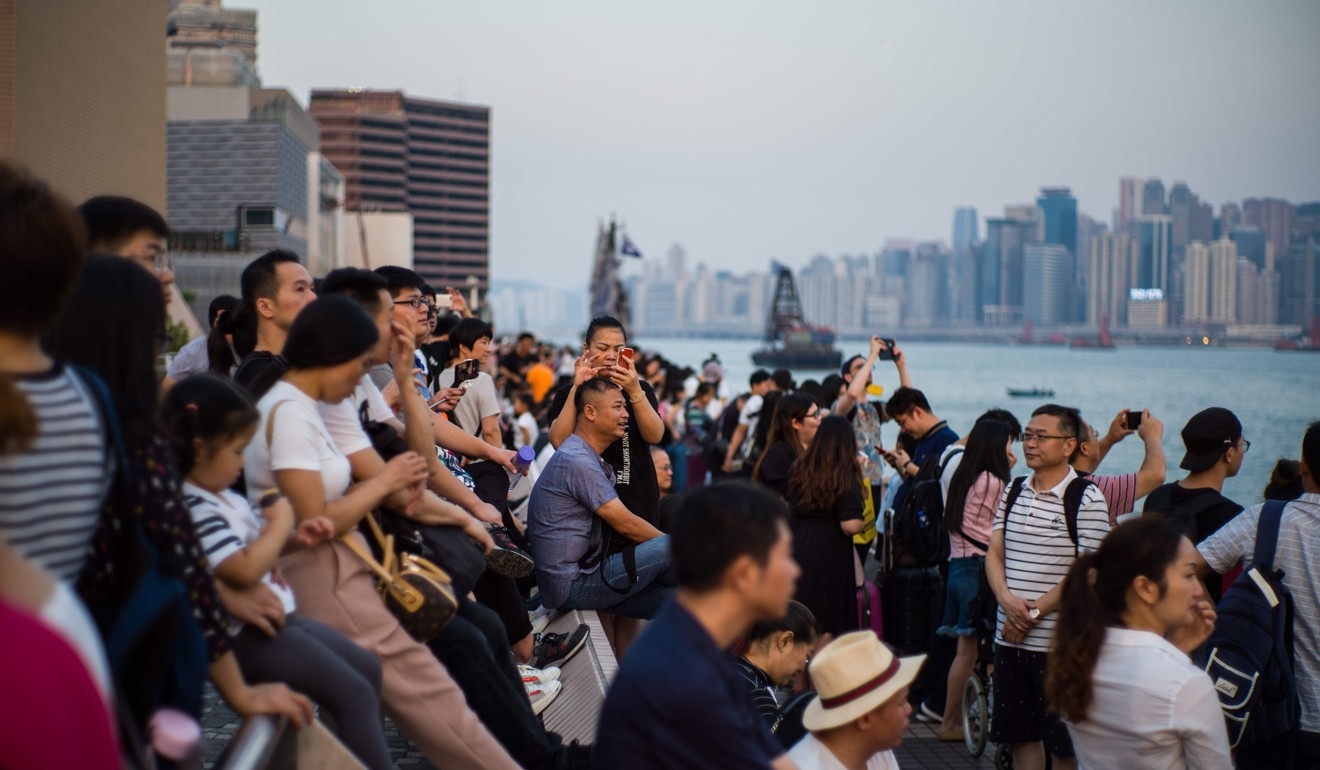 Denis Ma, head of research at JLL, said that mainland Chinese investment funds are likely to head the queue of potential investors.
"They have tended to buy those [kinds of property] in Central. But they realise there is not much left, so they have turned to Wan Chai, Causeway Bay and eastern Hong Kong Island," said Ma.
"They prefer those with sea views. The Excelsior is a prime location. It is easier to sell an office tower than a hotel because more investors are interested in offices."
In the first half of this year, around 15 office buildings worth in excess of HK$31 billion have already been sold to mainland companies, according to CBRE figures.
Ma said converting the Excelsior could also help accelerate the already growing trend by companies of "decentralising" from more traditional office locations on the island.
"Tenants such as banks, which can pay high rents, have been moving out of Central as rents rise on and on. They usually want to stay on Hong Kong Island so Causeway Bay and Wan Chai will be good choices."
He added that the island's available office supply rate is currently below 2 per cent, and even lower at 1.6 per cent in Wan Chai and Causeway Bay.
"There is almost no space left," Ma said.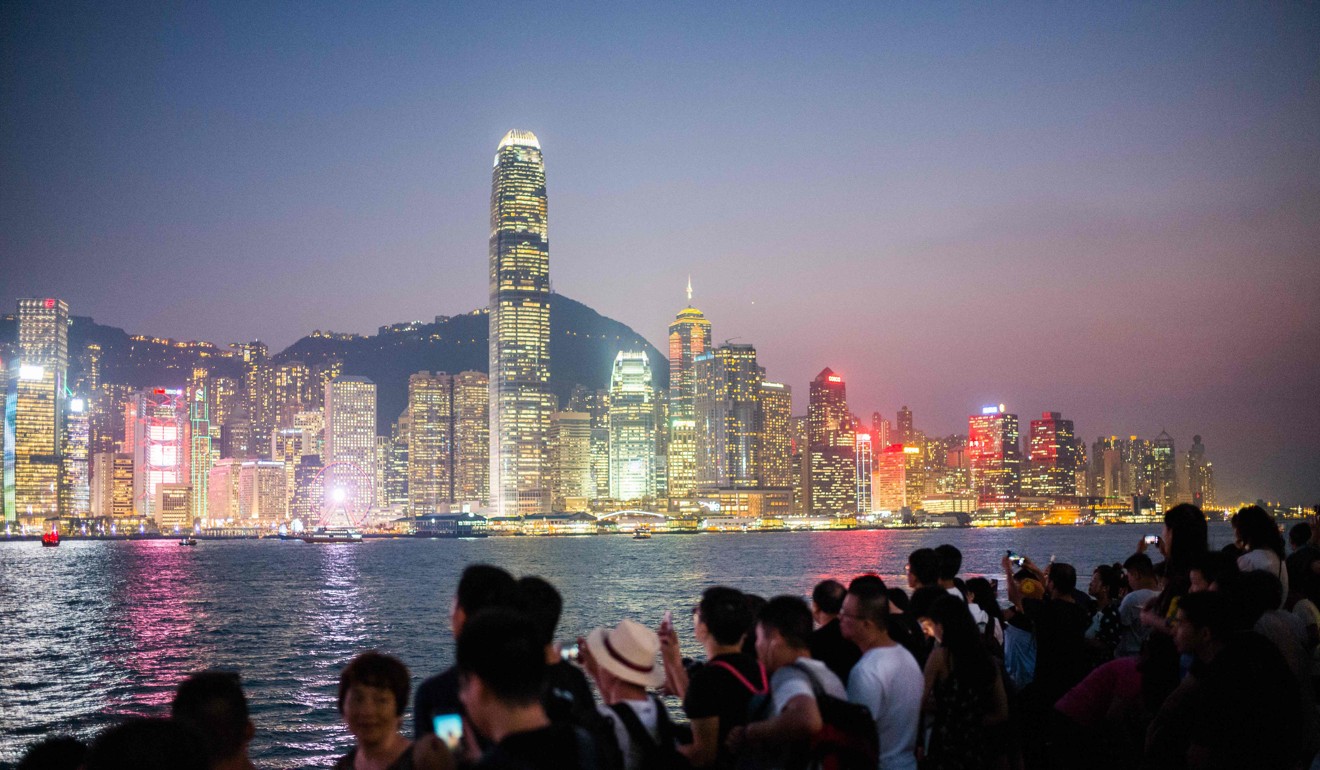 Vincent Cheung, deputy managing director for Asia valuations and advisory services at Colliers, tipped car firms, insurance or asset management companies as among the likely future tenants.
"The office could complement the luxurious car showrooms already common along nearby Gloucester Road," he said "The right of naming the building is very attractive, too, because a logo on top could be visible across Victoria Harbour."
Cheung said Colliers expects office rent per square foot on the plot could even reach up to HK$110 per square foot after six years.