China steps closer to banning home presales, sending a chill among domestic developers
Chinese property developers have been invited to give their input on a controversial proposal that would prohibit sales of flats before they are finished, potentially expanding discussion currently underway in Guangdong province. A broad prohibition of the sales practise could weigh negatively on shares of large property developers and remove a key source of funding to smaller developers, according to experts.
Zhang Peng, president of Modern Land, a Beijing-based developer, told the Post that he has been contacted by local authorities about the possibility of phasing out presale arrangements.
"After fully evaluating the risks, the option can be used in a few regions, just like other administrative curbs such as buyer eligibility restriction," he said.
In September, a leaked document showed developers in Guangdong have received a consultation inquiry paper from the Guangdong Real Estate Association about the feasibility of cancelling presales.
Several other provinces are also holding talks about ending presales, including Hubei, Jiangsu and Sichuan.
Concerns that ending the practise would remove the biggest funding channel for the sector helped send property stocks sharply lower on September 24, the day after reports of the proposal were first circulated. The Hang Seng Mainland Properties Index declined as much as 4.5 per cent during the session, and Country Garden, China's largest developer, fell as much as 7.1 per cent. Since then, the index has dropped a further 19.5 per cent, as of midday Tuesday.
Presales, a mechanism copied from Hong Kong, has been a cornerstone of the "high-leverage, high-turnover" strategy embraced by mainland developers.
The practice enables developers to begin recovering funds as early as five months after making a land purchase, as long as they have secured presale permits from the government. Developers can use the proceeds to buy more land, and collateralise the land for bank loans.
The system typically sees buyers transfer the entire proceeds of the sale to a developer in an upfront payment before completion.
The presale system enables buyers to secure a flat at a modest discount to prevailing market prices, although issues such as build quality and the security of purchase payments have been flagged as concerns.
Authorities believe that banning presales will help check home price inflation and ensure home quality. A ban would also be easier to implement than other avenues requiring complex legislation.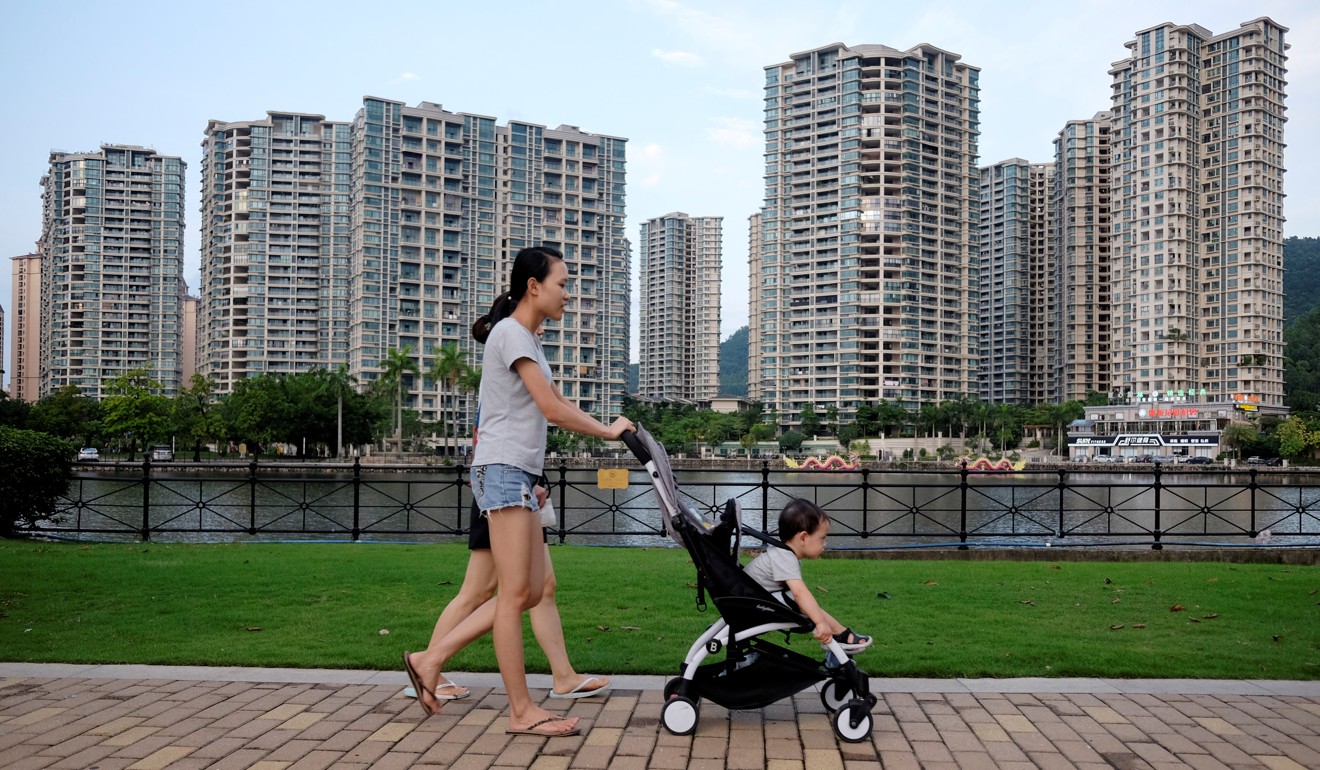 In the first eight months of this year, 835 million square metres of home floor space were sold by presale, accounting for 81.6 per cent of China's total home sales, according to the National Bureau of Statistics.
"Developers' cash flow will be significantly affected as almost 80 to 90 per cent of cash sales come from project presales. Small developers will be squeezed out," said Raymond Cheng, head of China Property Research at CGS-CIMB Securities." With less cash from presales, developers will have to substantially cut their budgets for land and this could materially affect local government revenues."
Authorities in Guangzhou said they are soliciting opinion on the proposal. Meanwhile, the Ministry of Housing said the reports are "not true" but refused to elaborate.
However, the Chinese Academy of Social Science said that authorities in cities "with ripe condition" could stop granting presale permits while strengthening regulation throughout the project development and sale process. For cities that are not ready for an outright ban, authorities should raising the bar for issuing presale permits, the academy said.
"The presale permits in effect constitutes a governmental guarantee for developers' financing, and helped to drive up their leverage," the report said.
James Woo, head of valuation Savills Beijing, said a ban on presales is less likely in third and fourth-tier cities, as governments are much more dependent on revenue from land sales.
"In first-tier and some second-tier cities, requiring finished home sales help governments to control the supply," he said.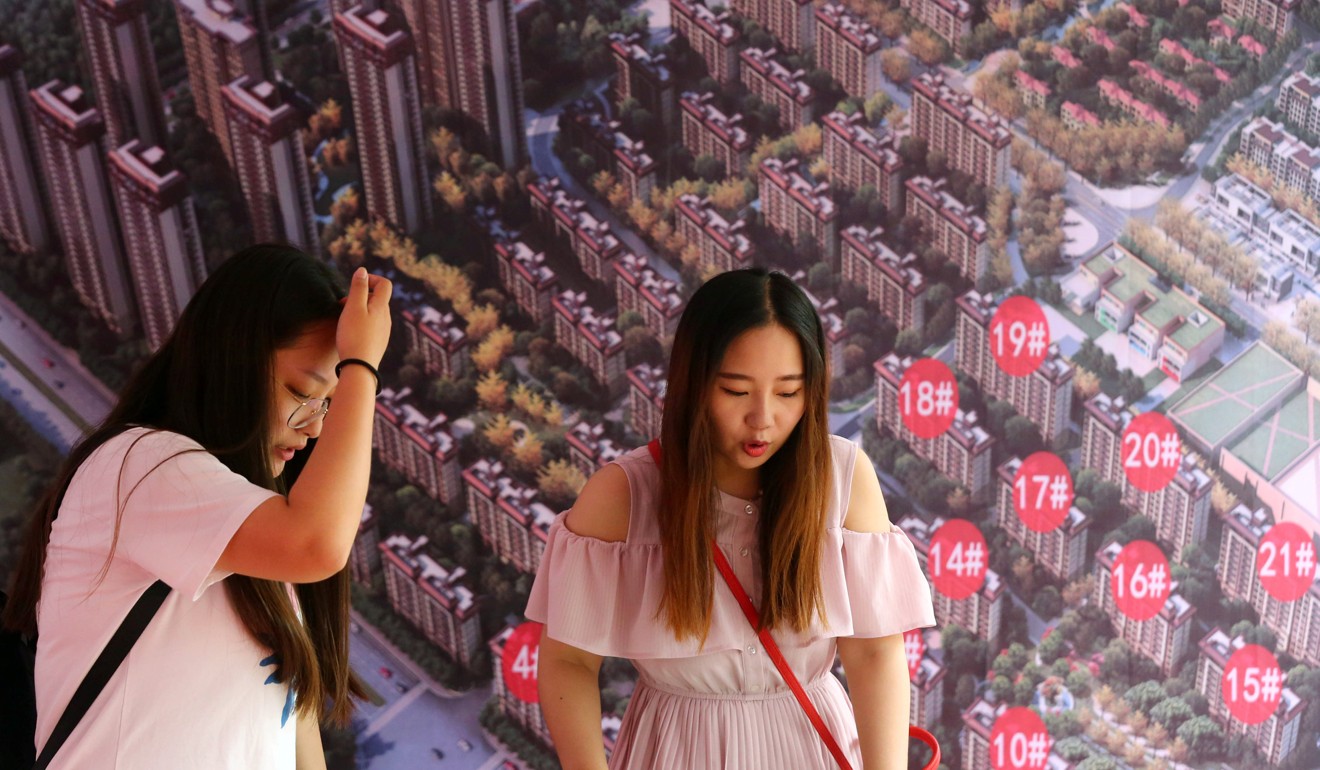 Woo added that larger developers, which dominate first-tier cities, can better absorb the shock arising from any change to the presale model.
In fact a few cities have already trialled a number of pilot sales based on an alternative model.
In June, Shenzhen offered its first land auction requiring developers to finish project construction before launching the sales push. The site was bought by China Jinmao Holdings, a State-owned developer, who outbid several competitors.
Still, in other jurisdictions the results have been mixed. In Zhongshan, plots were opened for tender from October 10 to November 14 required finished home development.
One of the plots has yet to attract a bid, while another plot was sold at the reserve price.
Allan Jin, an analyst with Mizuho Securities, said implementing such draconian measures on a wide scale is nearly impossible in the short term, but warned that playing it down based on the difficulties of short-term implementation would be "overly dismissive".