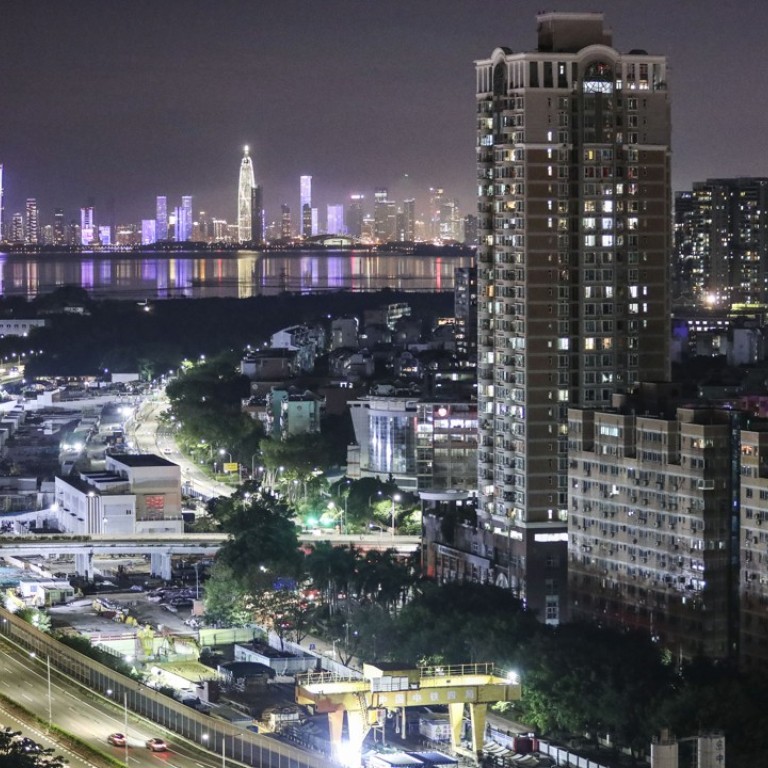 Hong Kong investors face 5-10 per cent correction in prices of homes in China's 'Greater Bay Area'
Demand in city for residential property in integrated economic and business hub has reduced over the past two months
Prices in cities such as Shenzhen have already started to drop
Hongkongers who bought property in the region covered by China's "Greater Bay Area" initiative, in the hope of profiting from price increases following the opening of the High Speed Rail link in September and the Hong Kong-Zhuhai-Macau Bridge last month, could be in for a disappointment, according to industry watchers.
Demand among Hong Kong buyers for residential property in the area has been on the wane over the past two months. And now, those in the city who do own property in the Greater Bay Area could face a 5-10 per cent correction over the next 12 months, as the economic slowdown in China and repeated implementation of price cooling measures by Beijing take effect.
"Hongkongers' enthusiasm for homes in the area has been poor over the past two months, and is much lower than in the beginning of the year," said Eric Lee, chairman of Century 21 Goodwin Property Consultants, an agency with a focus on property in the area.
As part of the initiative, Beijing plans to link Hong Kong and Macau with nine mainland cities – Guangzhou, Shenzhen, Zhuhai, Foshan, Zhongshan, Dongguan, Huizhou, Jiangmen and Zhaoqing – into an integrated economic and business hub to rival Silicon Valley.
Home prices in this region have skyrocketed over the past two to three years. Frenetic home buying lifted prices amid expectations that improved transport links would cut travel time between Hong Kong and the other Greater Bay Area cities to only an hour, as part of a "one hour living circle".
"[Home prices] rose by as much as 50 per cent in the past two to three years," said Raymond Cheng, head of Hong Kong and China research and property at CGS-CIMB Securities.
But home prices in cities such as Guangzhou, Foshan, Jiangmen and Nansha will correct by 5-10 per cent in the coming 12 months, according to Andy Lee Yiu-chi, chief executive for southern China at Centaline Property Agency.
Century 21 Goodwin's Lee said the deepening US-China trade war and downbeat housing and stock markets were behind souring sentiment. "Developers will cut prices at developments with mediocre quality and location," said Lee.
"Buyers are adopting a wait-and-see attitude, and are looking for even cheaper deals."
Prices in some cities have already started to drop. For instance, the prices of old homes in Shenzhen slipped for a second consecutive month in September by a total of 0.3 per cent to 52,867 yuan per square metre, according to Szhome, which provides information about the city's property market.
This is in sharp contrast with the growth in home prices recorded previously – prices in the Greater Bay Area have outperformed the rest of China because of their strategic location.
CGS-CIMB's Cheng said an "overall economic slowdown" and "government measures to curb prices" had led to slower growth. Notably, strict curbs on speculation have been implemented in all nine mainland cities that come under the Greater Bay Area initiative, in recent months.
Guangzhou, a tier one city in the area, has limited the number of homes buyers can own, with two for local families and one for unmarried individuals and foreign buyers, including those from Hong Kong. Additionally, resales within two years of purchase are not allowed.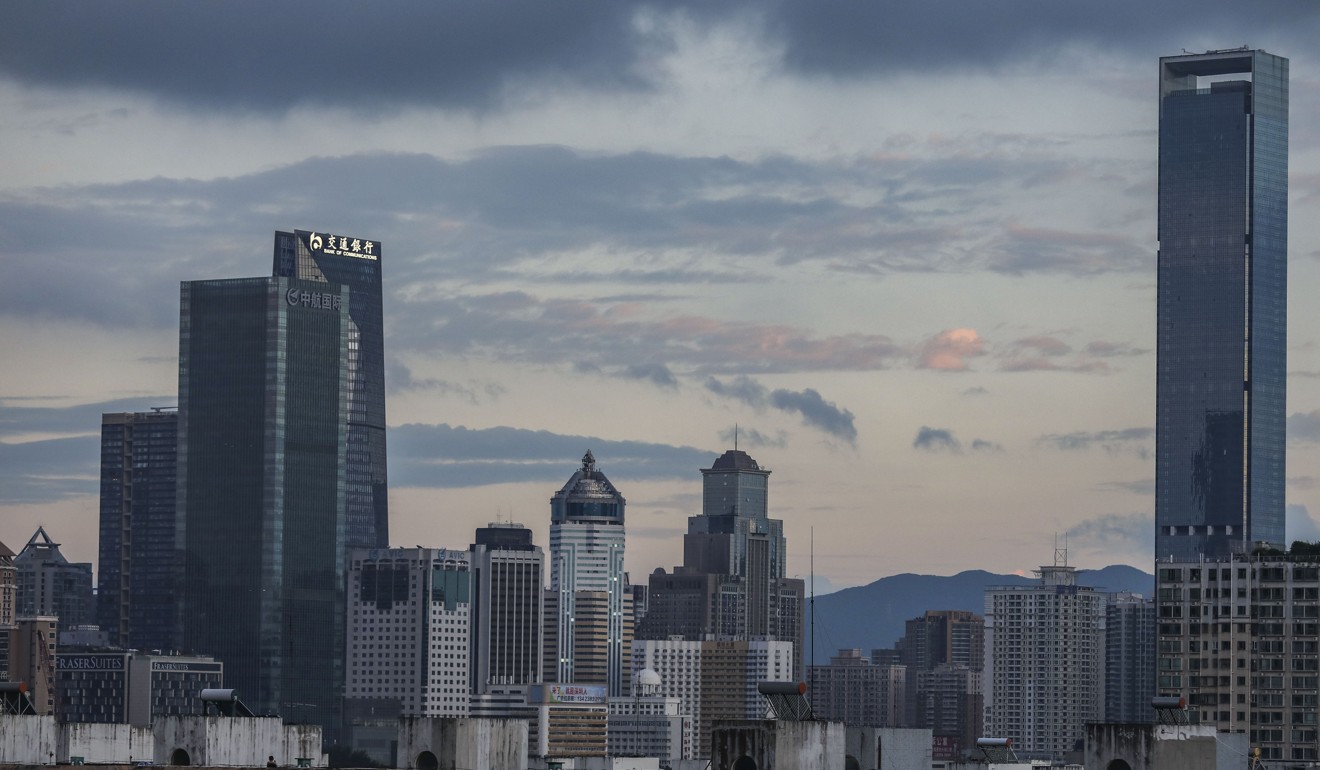 Lin Zhaoyuan, chairman of the state-owned Yuexiu Property, however, said he believed the current price-control measures would not be tightened further.
"The measures are already tight enough," Lin said at a media briefing in Guangzhou last month. And despite the restrictions affecting the company's gross profit, Yuexiu, which has 8.99 million square metres of land in the area, remains optimistic.
"The country will not let prices drop too much in the area," said Michael Jiang, general manager of investor relations at Yuexiu. "A small correction is normal."