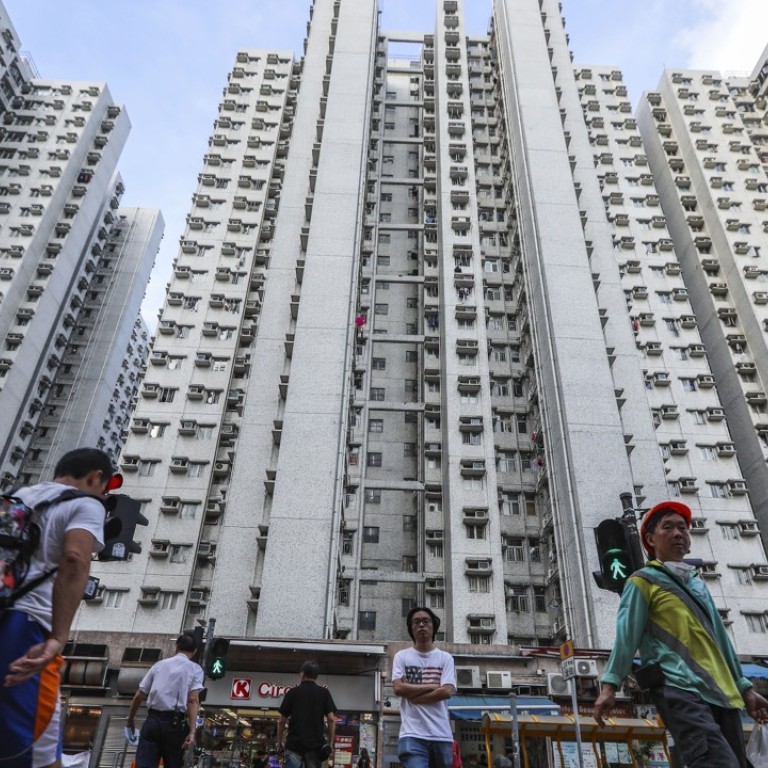 Transactions of government subsidised homes sink to record low in October as property market wobbles
The number of transactions of used Home Ownership Scheme flats fell to 180 in October – the lowest since records began in 1996
Hong Kong's falling private housing prices are weighing heavily on the sales of government subsidised homes.
The number of transactions of used Home Ownership Scheme (HOS) flats fell to 180 in October from 451 in May – the lowest since records began in 1996, according to data from Ricacorp Properties. Transaction volume also fell by nearly 60 per cent from HK$2.3 billion to HK$930 million in the same period.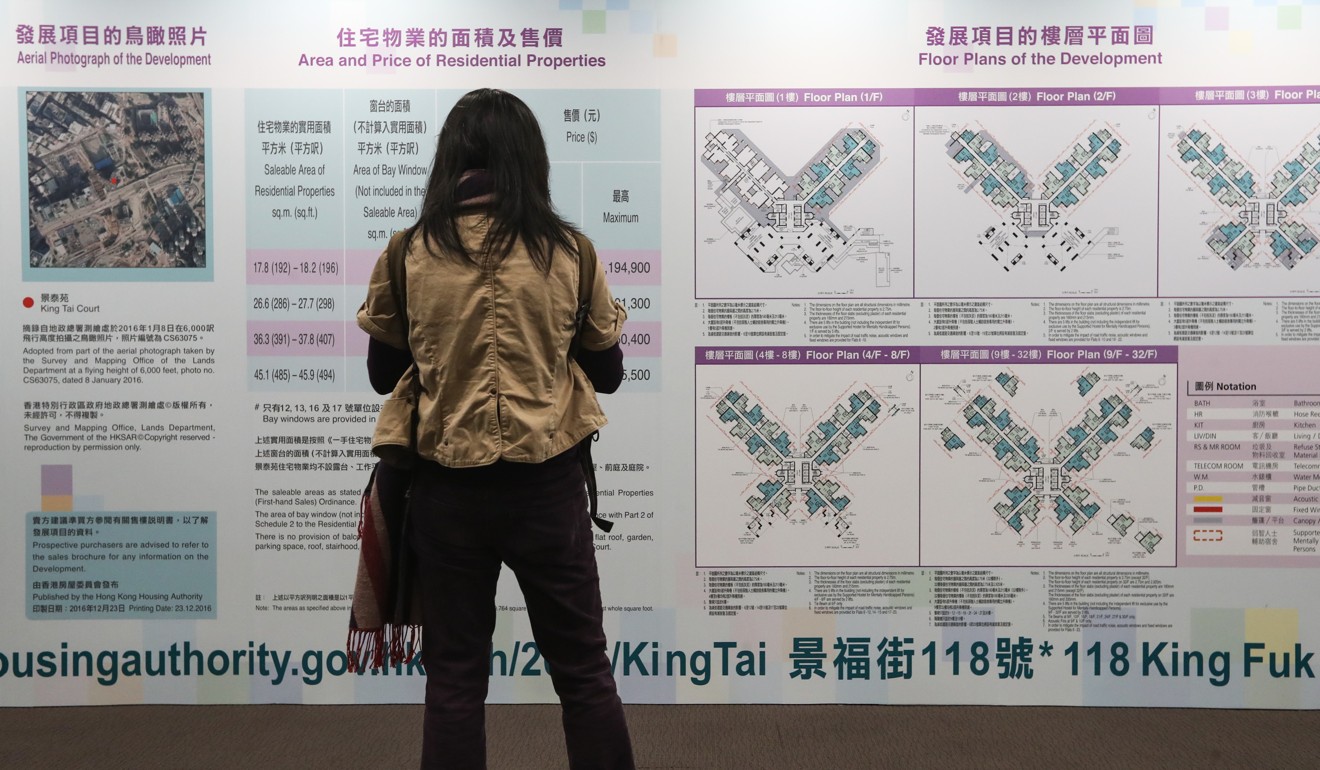 Hong Kong's private home prices fell by a combined 1.5 per cent from July to September, according to data from the Rating and Valuation Department after the 28-month rally came to an end in July.
Data from Midland Realty showed that overall transactions - both private and government subsidised flats sank 60.7 per cent from 4,976 in May to 1,957 in October.
"Buyers' confidence has been very much affected because of the US-China trade war, plunging stock market and larger discounts for newly launched HOS flats," said Derek Chan, head of research at Ricacorp.
The market took time to digest Chief Executive Carrie Lam Cheng Yuet-ngor's policy measures announced in late June aimed at bringing more affordable housing supply, including cutting prices of Home Ownership Scheme flats by 18 per cent. But prices have eventually moved lower.
The average price of used HOS flats slipped 4.4 per cent to HK$5.19 million in October, sliding for a second month. The declines have taken prices back to June levels of HK$5.2 million after they touched a record high of HK$5.44 million in August.
The number of transactions of used flats under HK$5 million also fell to the lowest level ever in October at 715 since records began in 1996, according to Land Registry data compiled by Midland Realty.
Ricacorp's Chan said the transactions of used government subsidised homes could remain depressed for a couple of months but it could recover slightly at the start of next year.
The number of transactions in the used public rental housing segment marked a four-quarter low in the July to September period at 161, down 14.4 per cent from the April to June period, according to brokers Hong Kong Property.
In Hong Kong, government subsidised HOS flats can be sold to buyers eligible for the scheme without paying a premium, or in the secondary market to buyers not eligible for the scheme after paying a premium set by the government.
Most sellers of such flats could net a gain even after paying the premium because of the high discounts offered by the government originally.
For instance, a three-bedroom flat of 592 square feet in Charming Garden in western Mong Kok surprised the market after changing hands at HK$10.65 million in late July, the highest price ever paid for a subsidised housing unit in Hong Kong.
The seller is estimated to have made a net gain of more than HK$5 million after holding it for 20 years. The original owner, who bought it for HK$1.82 million in November 1998, would have had to fork out about HK$3.5 million, a third of the price as premium on the sale.
In early October, another flat of the same size in the same estate only fetched HK$5.58 million without premium.