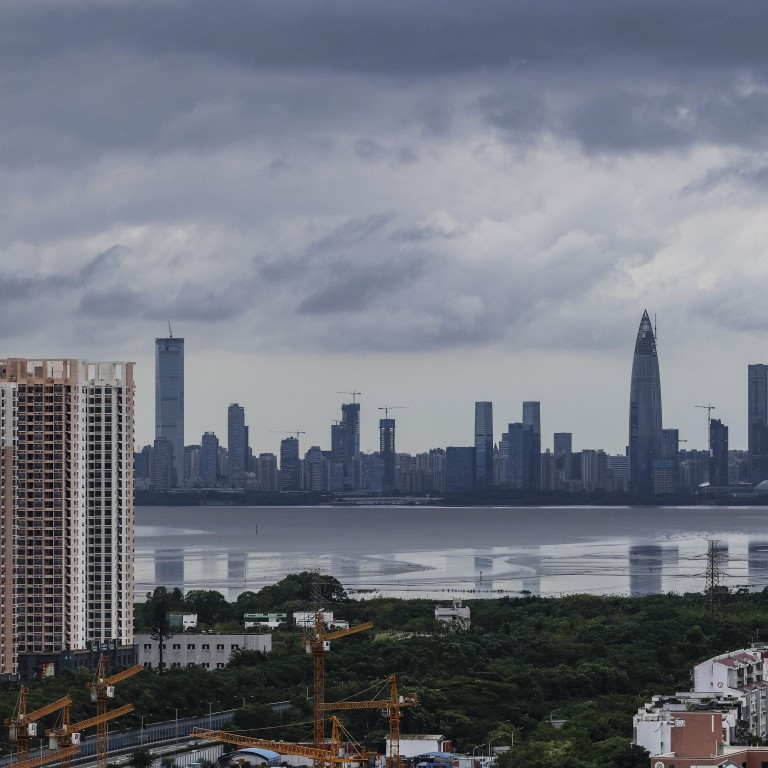 Everybody's rushing for a Shenzhen address, betting tech investments will pick up in Greater Bay Area
Demand from tech firms for prime office space in Shenzhen will double to about 1.4 million square metres a year from 2020 to 2022, says JLL
The IT cluster of Nanshan alone will account for 43 per cent, or 6.24 million square metres, of new office space expected by 2023
Eric Ng runs an IT start-up in Hong Kong but he operates a back-office in Shenzhen's IT cluster of Nanshan. He pays 12,000 yuan (US$1,793) a month in rent for a 30 square metre office in the almost 20-year-old Keyuanxi Building – 40 per cent more than the going rate in Futian – as he wanted to be in the same neighbourhood as tech giants Tencent and Huawei.
Here Ng employs a staff of six for back-end programming and web development for his food takeaway app called Goforeat, which, he says, caters to nearly 10,000 users in Hong Kong's Central district.
For Ng, setting up in Nanshan was a no-brainer.
"Nanshan is the centre of IT development in Shenzhen, so it was easy to recruit tech experts," said the 25-year-old entrepreneur from Zhongshan, Guangdong province.
The salary for a computer programmer in Nanshan is about HK$10,000 per month, 64.8 per cent lower than the HK$28,448 offered in Hong Kong, according to data from recruitment website jobsDB.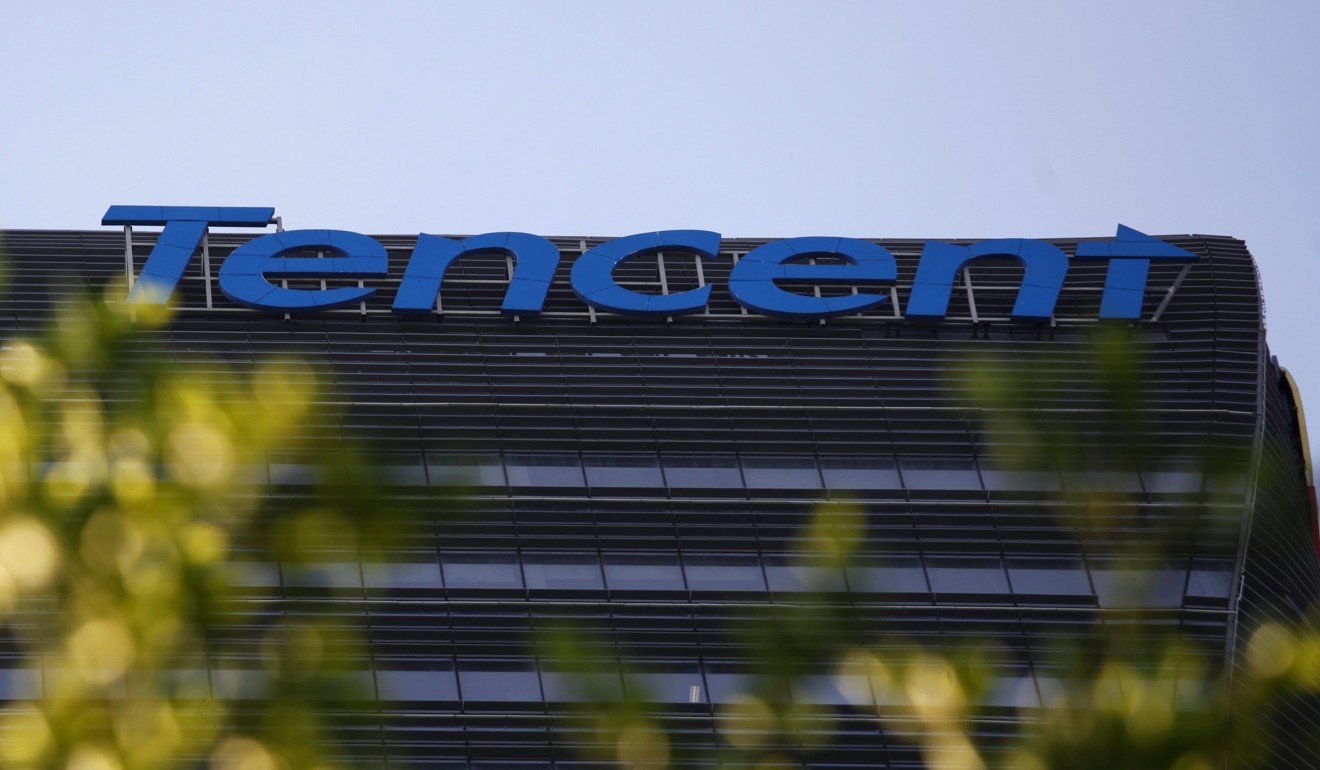 In a little over 20 years, Nanshan has evolved to become a thriving district with trendy cafes and restaurants, housing the country's most innovative firms in glass-walled skyscrapers that was once empty land.
The area's accessibility too has improved immensely after the opening of the high-speed railway – a major infrastructure in the development of Greater Bay Area – that connects Hong Kong to 44 cities on the mainland.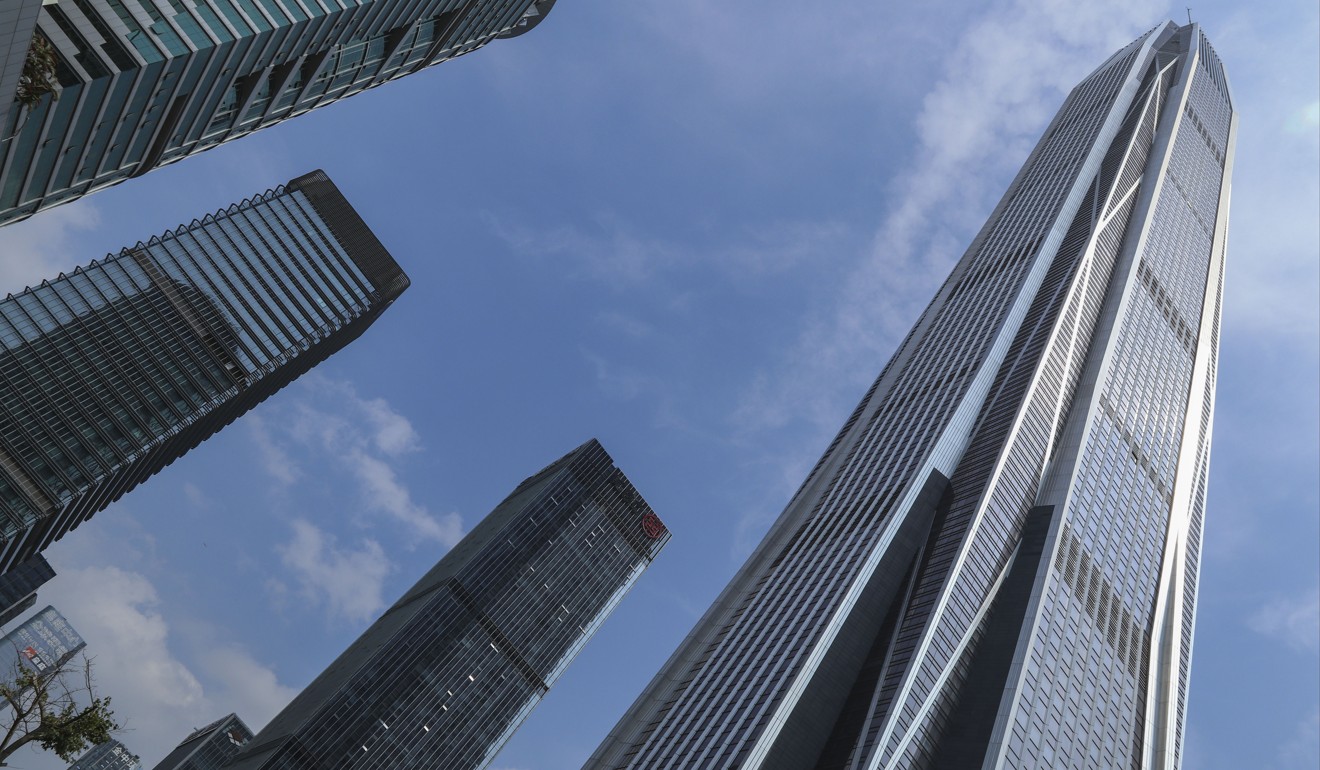 The Greater Bay Area is Beijing's blueprint to transform Hong Kong, Macau, and nine Guangdong cities, including Shenzhen, into an innovation and technology powerhouse, rivalling Silicon Valley and the Tokyo Bay Area.
Ng says that he would increase the frequency of his travel to his Shenzhen office from his home in Hong Kong from twice a month to twice a week, as the high-speed train saves him two hours on travel.
But surging demand for office space and improved connectivity has kept prices of luxury homes relatively high in Nanshan at 77,537 yuan per square metre, according to online property platform Anjuke.
Andy Lee Yiu-chi, chief executive for southern China at property agency Centaline China, said housing prices could rise by about 5 per cent in the coming two years, though excessive growth will lead to more regulations from the government.
According to the Outline Development Plan for the Guangdong-Hong Kong-Macau Greater Bay Area released on February 18, Shenzhen, which has technology as one of the four pillar industries, should "strive to become a capital of innovation and creativity with global influence".
The property consultancy JLL said that because of new tech companies setting up in Shenzhen and expansion needs of existing companies, demand for prime office space in the city will double to about 1.4 million sq m on average every year from 2020 to 2022.
"The net absorption [in Shenzhen] reached 800,000 sq m last year, ranking second in the country after Shanghai, which absorbed 1.2 million sq m. Tech companies occupied about 30 per cent," said Edward Xia, managing director of JLL Shenzhen. "[Total] net absorption will continue to exceed 1 million sq m [from next year onwards]."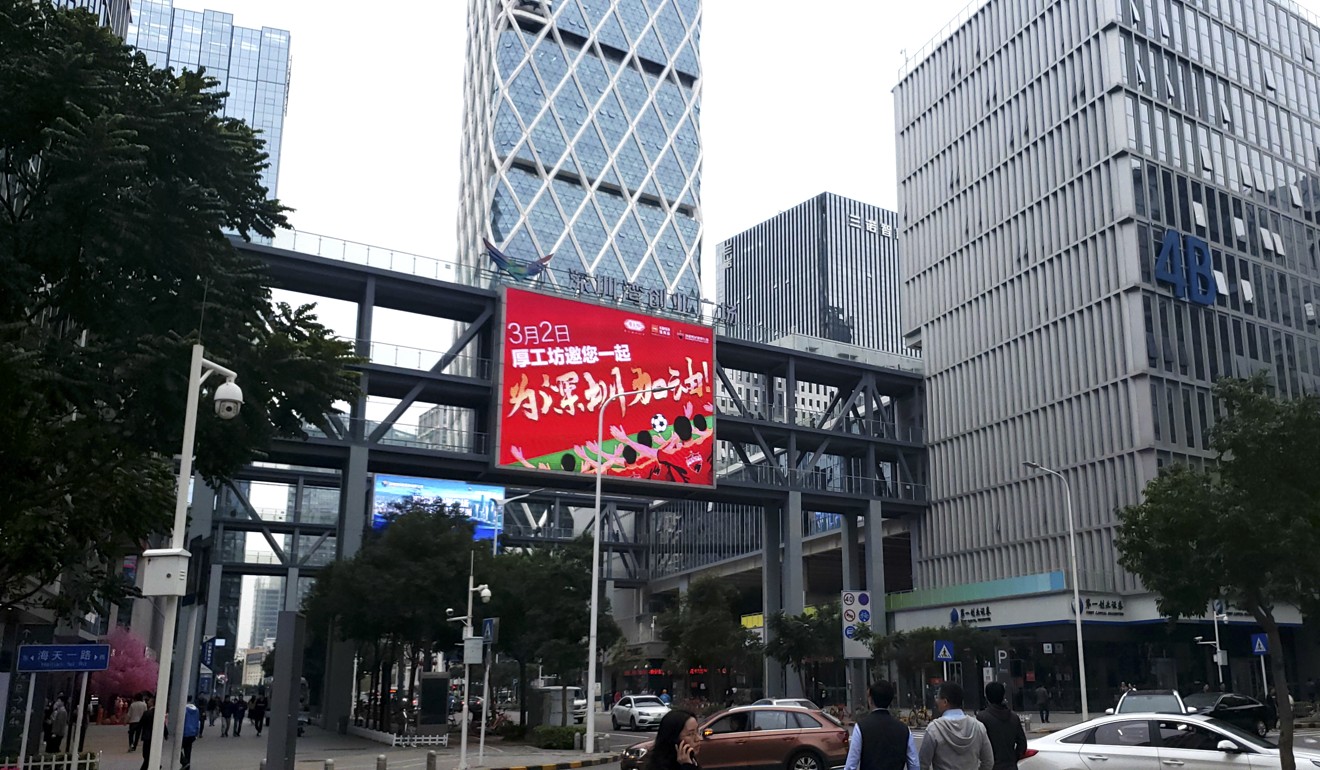 JLL also predicted that co-working will also become an important channel for meeting future office demand.
"As expanding tech companies begin moving to semi and fully furnished flexible offices with short-term leasing options, a number of experienced global co-working service providers are weighing up their prospects for entering Shenzhen's highly dynamic market," said Silvia Zeng, head of research at JLL South China.
But can the flourishing tech industry sustain the office rental market in Shenzhen in the longer term?
According to Xia, there will be a record increase in supply of nearly 2 million sq m of new grade A office in each of the coming two years, compared with the average 700,000 sq m increase in supply from 2013 to 2017.
By 2023, grade A office supply in Shenzhen will reach 14.51 million sq m, allowing it to rival international gateway cities such as Hong Kong, Shanghai and Beijing. Nanshan alone will account for 43 per cent, or 6.24 million sq m, of new office space.
Property consultancy Colliers also believes that Nanshan has the potential to absorb the new supply gradually because of the strong economic growth momentum.
Notably, one-third of the new supply in the coming four years will be headquarters buildings, JLL said.
"The Shenzhen government greatly supports the development of tech companies in the city," said Xia. "One of the ways is by allocating land parcels to them for building headquarters. When the companies cannot use up the space, they will lease it."
Meanwhile, consultancy Cushman& Wakefield said apart from office assets, well managed retail malls and value-added projects with redevelopment or repositioning potential are likely to sought after by foreign investors.
"Despite [regulations], the GBA [Greater Bay Area] initiative is attracting increased interest from the international investment community, which previously had been relatively inactive because of pricing concerns," said Zhang Xiaoduan, head of research for south and west China at Cushman.
This article appeared in the South China Morning Post print edition as: Shenzhen cluster the choice for start-ups