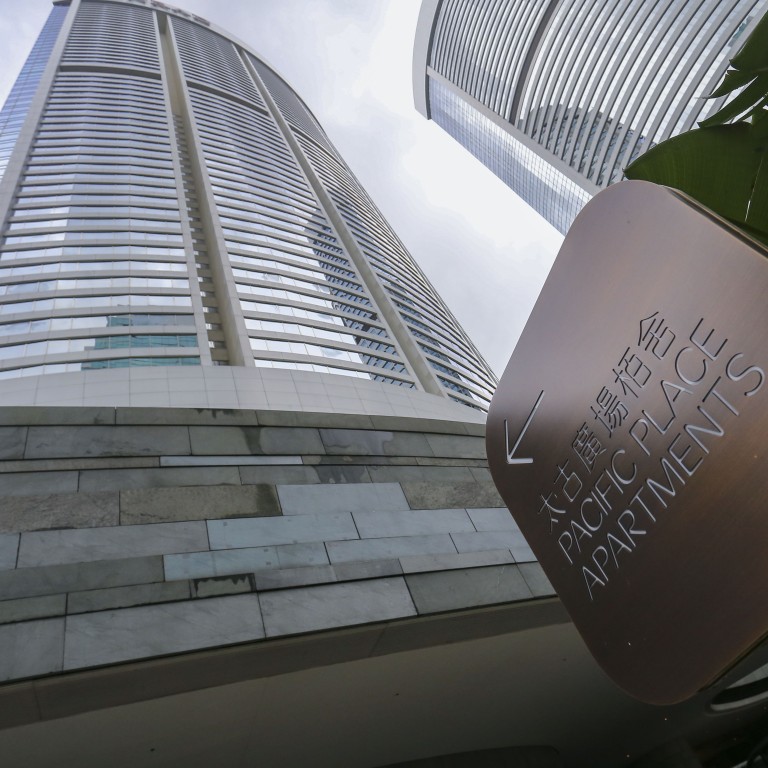 Serviced flats like the ones at Pacific Place Apartments in Admiralty have become a popular choice with young executives coming to work in Hong Kong. Photo: Dickson Lee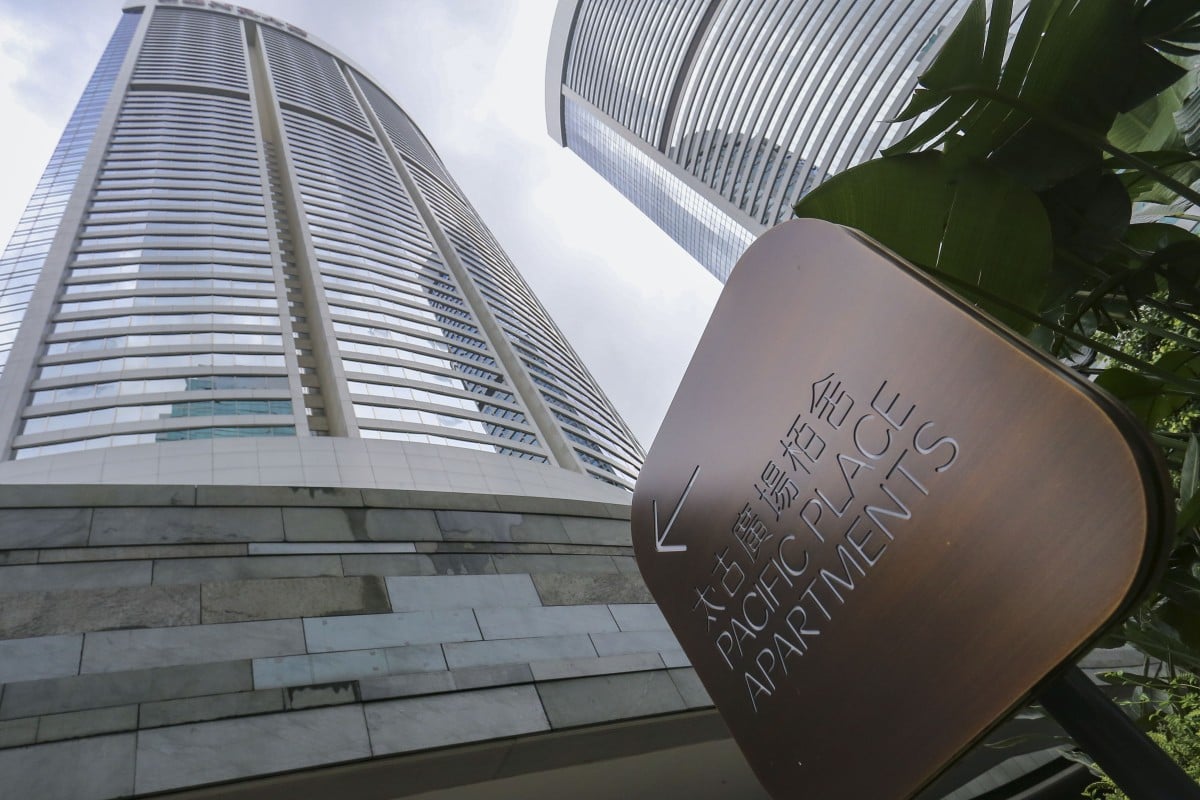 Serviced flats like the ones at Pacific Place Apartments in Admiralty have become a popular choice with young executives coming to work in Hong Kong. Photo: Dickson Lee
With the outlook for the global economy uncertain, it is perhaps not surprising that some international companies are thinking twice about committing their top talent to lengthy secondments here in Hong Kong.
Slowdowns in Europe and China, ongoing trade tensions and Brexit, mean corporates are increasingly considering shorter stays for their executives, or sending lower-level employees in their place.
Tenants too are weighing up their options, especially if they are unsure about how long they will be in Hong Kong. While we are unlikely to see a drastic decline in demand for unfurnished flats, around 15 per cent of the banking and finance clients our firm is currently working with are looking into serviced apartment options, comparing the amenities and shorter lease terms these offer to traditional two-year tenancy agreements.
Many of these clients are younger executives – singles or couples, without a larger family – who value the convenience and amenities of centrally-located serviced apartments over the space afforded by a larger home on the southern side of Hong Kong Island (and the associated costs).
Luckily for them, the supply of serviced apartments has risen 21 per cent over the past five years, reaching a total of 15,900 units in 2018, according to JLL research. Now, there is a cluster of new serviced apartments cropping up across the city to add to that.
Waterfront Suites in Shau Kei Wan, Victoria Harbourfront Residences in North Point and Rosewood
Residences in Tsim Sha Tsui will join established players such as Pacific Place Apartments
and Four Seasons Place in the market in 2019. If past performance is anything to go by, these serviced apartments will be snapped up: back in 2017, The Luna in Wan Chai leased 70 per cent of its units in its first two months.
With a range of developments to choose from, tenants can afford to be pickier about which serviced apartment provider they choose. High-quality, modern finishes and high-specification kitchens and bathrooms remain a must, along with professional housekeeping services, but with developments spreading along Hong Kong's coastlines, tenants can now also opt for units with views of Victoria Harbour rather than ones that overlook other buildings. After all, not everyone stays in serviced apartments for just a few months – some stay for a year or longer —and for these longer-term tenants natural light and a view that is easy on the eye are as important as they would be for anyone seeking a more permanent residential address.
The old tenet of "location, location, location" rings true for tenants choosing serviced apartments too: units are expected to be close to MTR stations or major bus routes, if not within walking distance of major office buildings. The marked decentralisation of Hong Kong's office market in recent months means they no longer need to be in Central, but convenience is still the crux of why many tenants choose serviced apartments over other residential leasing options. For mainland Chinese tenants, good feng shui is also essential, while others are looking for serviced apartments with plenty of storage.
With new units ranging from 320 square feet upwards, it can be challenging for developers to meet this
demand, but if space is used efficiently, it can be done.
To attract a more discerning clientele, serviced apartment operators need to work hard to make their units stand out against the competition. Among the new market entrants, Rosewood Residences is taking the traditional route, offering high-quality finishes that aim to outstrip others in the market and developing crossovers with their nearby hotel to provide a comprehensive range of guest amenities that go beyond the standard pool and gym.
Coming in at a lower price point, Waterfront Suites will focus not only on high quality but also on
wellness, with a yoga garden and wave pool.
With rents ranging from just shy of HK$30,000 per month at the lower end of the market to
HK$260,000 at the very top, there is a serviced apartment in Hong Kong to suit most budgets. The HK$ 30,000 to HK$120,000 bracket is the most active at the moment, but with the new supply coming onto the market, it will be interesting to see if further demand emerges at the currently under-served mid-range price point of around HK$70,000.
This sector of the market could be given a further boost if developers and landlords choose to limit their exposure to the government's vacancy tax by leasing some of their units as serviced apartments, or more simply as furnished apartments.
If that does happen, the demand is certainly there to meet the increased supply. While corporate leases have declined over the last decade, annualised estimates from JLL suggest the number of expatriates working in Hong Kong has grown steadily since 2013, and those workers still need somewhere to live.
For singles and young executives, serviced apartments offer the chance to forgo housekeeping and the hassle of setting up a home, and simply enjoy life in Hong Kong, however long they are here for.
Laurie Lankester is head of residential at JLL
This article appeared in the South China Morning Post print edition as: Firms rethink longer stays for seconded executives