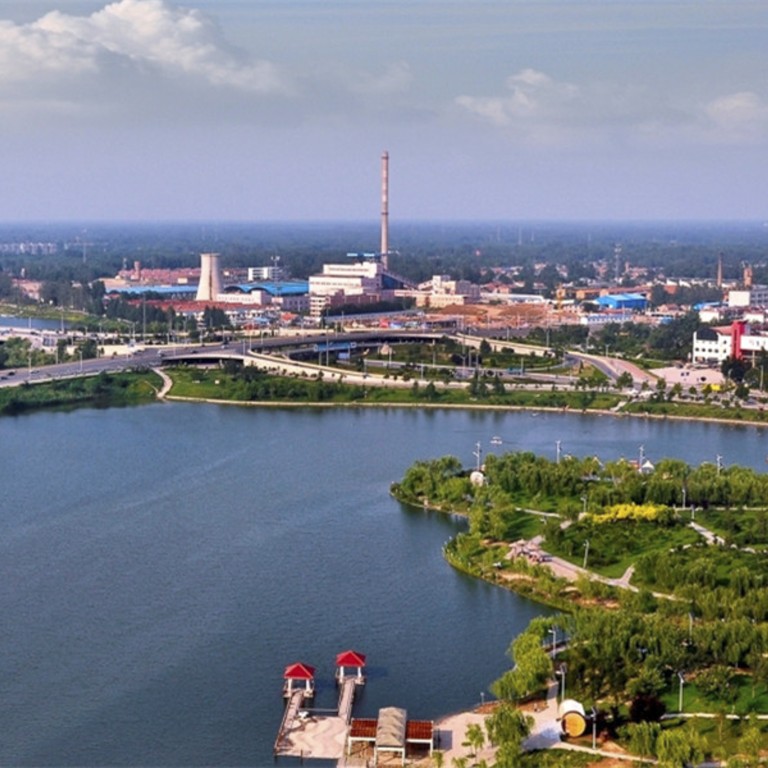 After rebel Chinese city's property-easing curbs comes its generous offer of subsidies as Beijing hints at policy change
Rural residents will get a subsidy of US$45 per square metre if they buy a flat in Heze's towns
Heze, the first Chinese city to ease property curbs last December, is at it again. This time it is handing out subsidies to villagers willing to move out of rural areas and buy flats in the city.
According to a document released on Wednesday, Chengwu, one of eight counties under Heze's administration, guaranteed rural residents a subsidy of 300 yuan (US$45) per square metre if they buy flats in urban areas. Villagers will also be able to enrol their children in county schools, and the government will offer at least 3,000 jobs to those willing to relocate.
"More publicity work should be done to inform villagers of the benefits of moving into towns. They should be encouraged to buy homes in towns, improve their living conditions and increase their incomes," the document said, adding that the subsidy will be in place until the end of 2020.
Chengwu county has a population of 640,000. Yuncheng, another county in Heze, is the hometown of China's first lady Peng Liyuan.
The fourth tier city of 8.3 million people in eastern Shandong province made headlines in December when it cancelled a three-year reselling ban imposed in 2017 without infuriating authorities in Beijing. This was seen as a sign that Beijing was beginning to take a less hawkish stance on property controls that led to a marked cooling down in the residential market and threatened to weigh on an already slowing economy.
Following Heze's move, more than 10 Chinese cities loosened property curbs marginally through various means, such as revising down mortgage rates and lowering the threshold for obtaining residency permits – a prerequisite for buying homes.
"Many local governments introduced similar measures in the previous down cycle of 2014-16. Heze's move is the first of its kind since governments tightened property policies in 2017," said Yan Yuejin, a research director with E-House China R&D Institute. "The subsidy will cut villagers' home [buying] costs, which is positive for home sales."
President Xi Jinping's famous mantra "housing is for living, not for speculation" was omitted this week from an important report released at the government's annual "two sessions" meeting. This has given rise to hope that Beijing may be loosening its tight grip on the property sector, which in turn could allow local governments to ease curbs.
Still, Heze made the announcement discreetly without drawing too much attention, burying the news in its official website.
Chen Lei, an analyst with Beijing-based property services portal zhuge.com, said that since Chengwu has introduced the subsidy under the premise of "promoting urbanisation", it may be waved through by political bigwigs.
"There is nothing wrong in promoting urbanisation," said Chen. "Villagers do want to move to towns as they want to make a better living and give their children a better education. Their concern was that they cannot enjoy the same educational rights as urbanities. Chengwu's policy has solved that concern."
He added that the subsidy will help them a lot as villagers find homes in towns too expensive.
A second-hand home in Heze currently costs an average 6,455 yuan per sq m, while the annual income of rural residents is 11,753 yuan, according to property site Anjuke.
Property prices have fallen by 3.4 per cent since they peaked five months ago.
The Heze government's annual income was 20.6 billion yuan in 2018, while it earned another 46.2 billion yuan from land sales.
This article appeared in the South China Morning Post print edition as: chinese city in new housing move