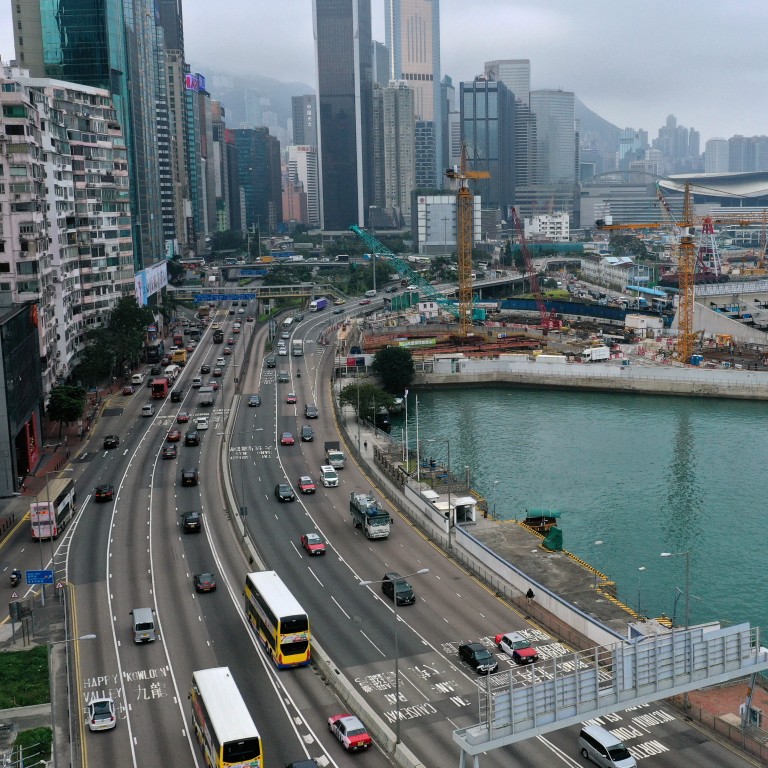 Rent at office tower redeveloped on The Excelsior's site may be the highest in Causeway Bay amid shortage of commercial space
Mandarin Oriental Hotel Group will redevelop The Excelsior into a 26-storey office tower at a cost of US$650 million
The redeveloped office tower is the only new commercial space under development in Causeway Bay for the next few years, analysts say
The office tower to rise from where The Excelsior hotel stands on the foreshore of Hong Kong's Causeway Bay may command the highest rent in the district by the time its redevelopment is completed in 2025, barring a catastrophic economic meltdown in Hong Kong.
The site, known as Lot One, was the very first piece of land sold in Hong Kong when the city became a British colony in 1841. Jardine Matheson, one of Asia's largest and oldest conglomerates, has owned it ever since, putting up the 869-room hotel on the site in 1973.
This weekend,
The Excelsior unplugged its lights
and locked its doors for the last time, ending 46 years of history after Jardine's Mandarin Oriental Hotel Group decided to spend US$650 million to redevelop the hotel into a commercial complex with 63,500 square metres (683,500 square feet) of gross floor area.
"We have to be practical," said Mandarin Oriental's chief executive officer James Riley. "If one looked at this site and the value that could be realised from redeveloping the building as a hotel, it was significantly less than the value that could be realised from redeveloping it as an office block."
The vacancy rate of Hong Kong's prime office space stands at about 2 per cent, a chronic shortage that has driven rental prices to the highest in the world, making the city the costliest urban centre to maintain an office. Barring an economic meltdown, that vacancy is likely to hold steady, as there is a dearth of new commercial space being developed in the next five years, analysts said.
Causeway Bay is also transforming from a shopping and entertainment area into a commercial district, as some professional firms have already been pushed out by Central's eye-watering rents to look for cheaper space elsewhere. And no other office tower is being developed in Causeway Bay over the next five years , said Eric Ong, chief operation officer of Midland IC & I, a real estate agency.
The office rent on The Excelsior's site "could be the highest in Causeway Bay," said Ong, projecting that it could surpass the district's current record holder Hysan Place at about HK$100 per sq ft per month.
"The yield [of offices at about 3 per cent] must be higher than hotels'," he said.
Mandarin Oriental may also be betting on Hong Kong becoming the international staging point for the Greater Bay Area (GBA), a collection of 11 southern Chinese cities – including Hong Kong and Macau – with a combined population of 60 million people and a combined economy of US$1.5 trillion.
"Whether it will succeed or fail will depend on whether Hong Kong can keep the status as an international financial centre," said Ricky Lau, deputy managing director and head of office leasing at Savills, a property consultant. "But this should be fine under the blueprint for Greater Bay Area."
Lau however also noted there will be other new office buildings on offer in Central at that time, such as Henderson Land Development's redevelopment of the
Murray Road car park into a 35-storey
office tower with 465,000 sq ft of gross floor area in 2022.
For The Excelsior, which had seen better days, it was perhaps inevitable that the budget needed to keep it abreast with newer and posher addresses pales with the potential returns from the world's costliest office market.
"For The Excelsior, one of the oldest hotels in Hong Kong, the renovation costs are as high as rebuilding" the hotel, said William Cheng Kai-man, chairman of Shun Ho Property Investments, an owner of nine hotels in the city. "Now the per-square-foot price for commercial office is higher than a hotel, while retail space is also in shortage. In hotels, the space used as car park, loading bay driveway or lobby can all be turned into valuable commercial space. It is hard to justify losing all that valuable space."
This article appeared in the South China Morning Post print edition as: Excel s i or site set to command high rents