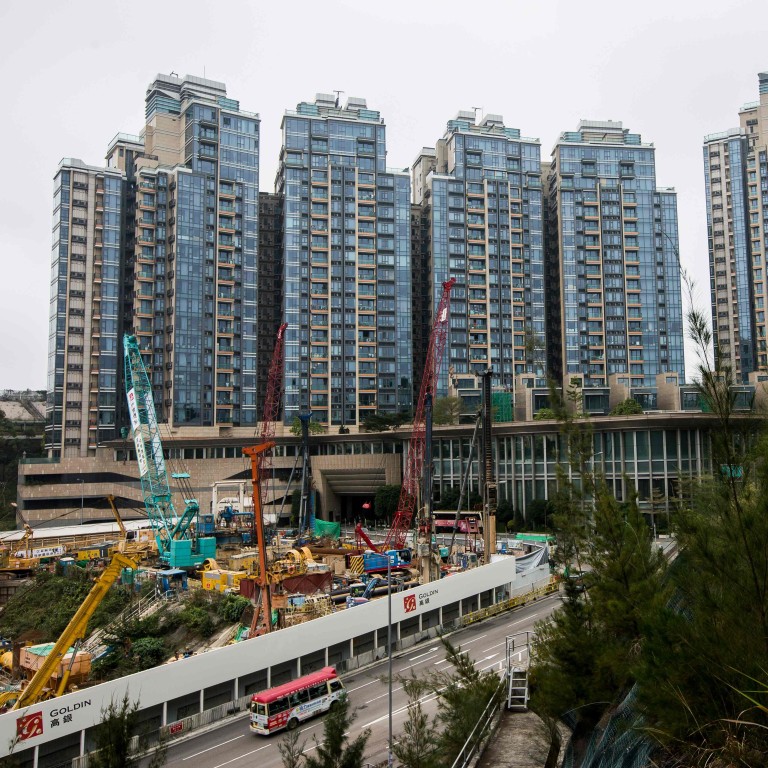 Hong Kong developers should offer cheap new flats on open market instead of going through opaque tender process, industry guild warns
The Real Estate Developers Association said a recent spike in sales through tender amid bleak market conditions is 'not what we want to see'
Regulations requiring developers to release a price list before units go on the market do not apply to the tender process
Hong Kong's property developers are being urged to offer cheap flats on the open market instead of selling through tender, an opaque marketing tactic that can lead to buyers being overcharged.
The Real Estate Developers Association (REDA), which represents 800 members including most construction firms in Hong Kong, said it will host a meeting shortly to discuss the issue with its members. The move comes after the proportion of new flats being sold through a bidding process in the city almost doubled in the first three months of this year.
"The recent spike in the number of cheap flats offered for tender is not what the association wants to see," said Stewart Leung Chi-kin, chairman of REDA's executive committee on Tuesday.
Regulations require developers to release a price list at least three days before the official sale date to allow prospective buyers to study the details of the project and assess the fairness of the prices.
However, the rule does not apply to units sold through tender, which simply go to the highest bidder.
Leung said he would "warn" its members that they should adopt transparent method to sell flats, especially small and medium-sized units of 400 to 500 square feet.
"If the sales are dominated by tender, it will raise public concern," said Leung, who hinted the association will issue a circular to its members after the meeting this week.
The association's concern comes after an estimated 30 per cent of 5,500 new flats were sold through tender in the first quarter of this year, according to data from the Sales of First-hand Residential Properties Authority.
The figure compared to 14 per cent of 3,280 new flats sold through tender in the last quarter of 2018, according to market watchers.
"It would not be a surprise to see buyers paying higher prices through tender, because developers prefer to sell the units to the highest bidder. And builders will not publish the price list ahead of the sale," said Cheung Sing-din, head of business valuation at surveyor Icon City.
Unlike big luxury houses, he said prices for small and medium-sized flats would not differ sharply within the same area because there are more of them to use as a reference.
Sales by tender, which were previously only used for large units in prestigious locations, have been extended to secondary areas and small flats.
Kowloon Development offered part of its Upper East project in Hung Hom through tender, with units starting from 194 square feet. Other developers that have opted for the bidding process include the Lo Wah family, which released its AVA 228 development in Sham Shui Po comprising units from 129 square feet.
Agents said developers have increasingly sold large swathes of units through tender as conditions in the housing market have deteriorated.
"Tender will have less negative impact on the market even if the sales outcome is poor," said Louis Chan Wing-kit, vice-chairman for Asia-Pacific at Centaline Property Agencies.
In the first two months of 2019, Hong Kong home prices rose 1.6 per cent as homebuyers came back in droves, encouraged banks keeping their mortgage rates unchanged and the dovish policy stance of the city's de facto central bank.
"Developers will release less units for tender when the market sentiment has improved," he said.