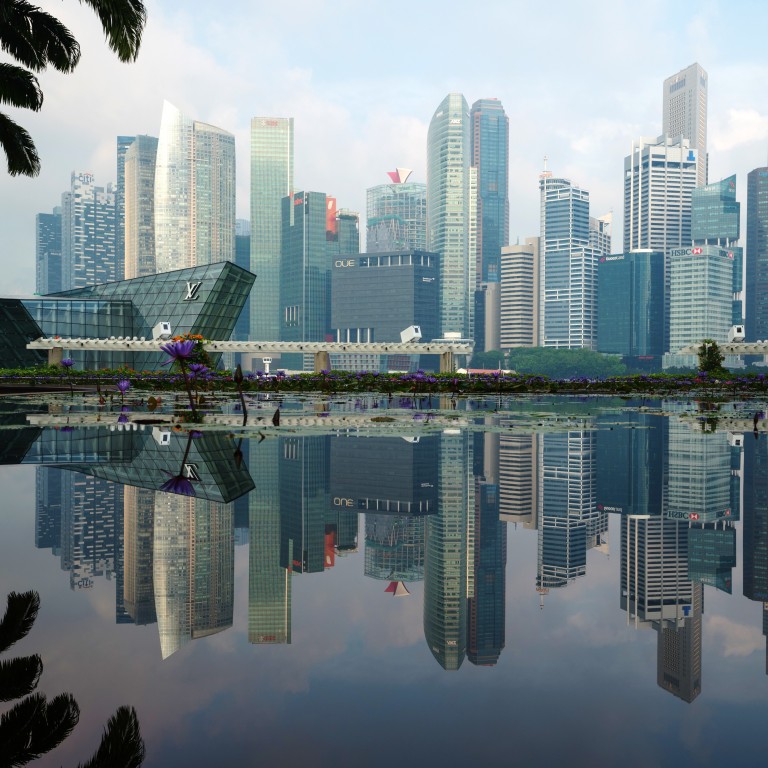 Exclusive
Singapore's sovereign wealth fund GIC and Chinese mall operator Grandjoy to kick off China's first listed real estate trust
The pilot programme will allow individual investors to buy shares in rent-yielding properties in China for the first time
Singaporean sovereign wealth fund GIC and its long-term Chinese ally, the mall operator Grandjoy Holdings Group, have been selected for a pilot programme that will allow individual Chinese investors to buy shares in rent-yielding properties for the first time.
Grandjoy, the property arm of state-owned conglomerate Cofco, was picked by the securities regulator as one of several firms to try China's first publicly listed real estate investment trust (Reit), its chief financial officer, Xu Hanping, told South China Morning Post.
"The possible float of the Reit could add an exit route for our real estate funds' investment, besides matured Reit markets such as Hong Kong and Singapore," she said, adding that she does not know when exactly the pilot might materialise, because it is up to the regulator.
China's commercial real estate operators have been calling for years for a Reit to debut on the stock exchange. Like the listing debut of a property estate, it could give Chinese individuals a good return from the property market without them having to cough up the price of a flat, and offers an easier exit channel for office and mall investors who might otherwise take years to recover their money.
Until now, Reits could only raise funds by collateralising properties through asset-backed securities, which limited the scope of investors compared with a shares offering. A listed Reit would also help the investor isolate the risk from the company, by spinning off the financial instrument from its books.
A Peking University report estimated that the country's Reit market could hit US$1.8 trillion, if legal and tax barriers were removed.
Several signs have suggested regulators are hatching the first batch of reit products. Earlier this month, an official with the Development Research Centre of the State Council, China's cabinet, said such products could be rolled out "very soon" and may include underlying assets as varied as rental apartments, infrastructure projects and public service facilities in first-tier cities as well as Hainan and Xiongan, two new zones promoted by President Xi Jinping.
Shanghai Stock Exchange has also met with fund managers and securities firms to discuss the details. But there is as yet no list specifying what companies or projects will be included.
Grandjoy in 2016 teamed up with China Life, a state-owned insurer, and GIC – already its partner in a number of individual projects – to launch a "core fund" that bought shares in Grandjoy's existing projects.
Then in 2017 it announced the launch of an 11.4 billion yuan buyout fund with GIC and other investors, targeting underperforming or distressed assets and turning them into new Grandjoy malls. Last year, it co-launched a fund with GoHigh Capital that plans to spend a maximum 2.5 billion yuan on upgrading properties in Beijing and other cities.
Grandjoy said the core fund will keep focusing on mature projects with stable rent incomes, while the buyout fund will focus on repositioning existing assets.
"The core fund with GIC has delivered good cash payouts every year, not mentioning the asset value appreciation. Our co-investors are happy," Xu said.
Grandjoy in China is known as a shopping mall operator that embraces youth subcultures with a target audience in the 18 to 35 age group. It runs 13 malls in major cities with a further 11 in the pipeline.