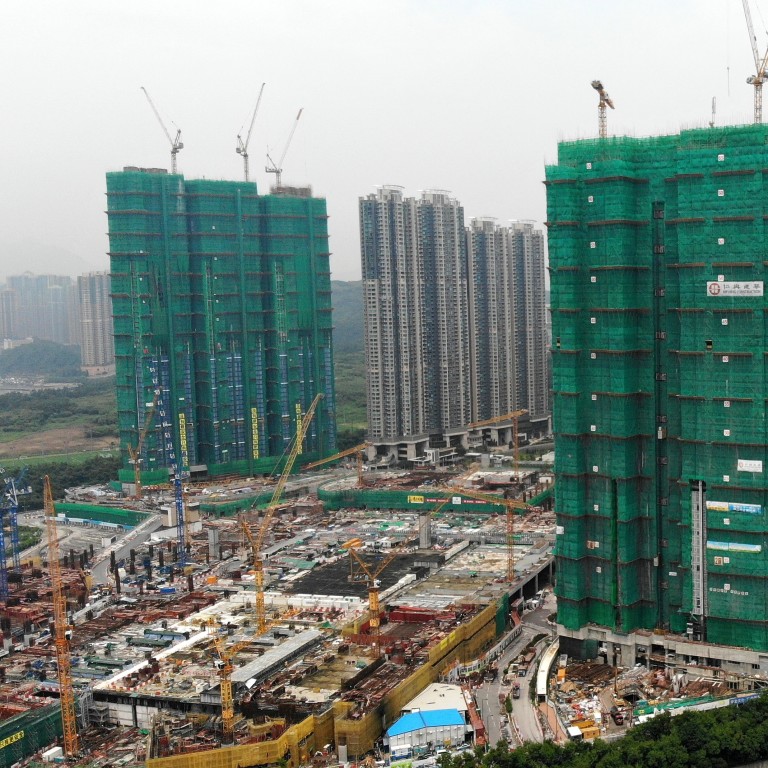 Consortium of three developers wins bid for priciest land plot in Lohas Park, signalling bullishness on outlook
Sino Land Company, K. Wah International Holdings and China Merchants Land beat out 10 rival bids to win the 11th phase of the Lohas Park development
A consortium made up of Sino Land Company, K. Wah International Holdings and China Merchants Land beat out 10 rival bids to win the latest phase of the Lohas Park development, the project that could fetch the highest new flat prices in the community, the MTR Corp said on Thursday.
"The winning developers have great experience in residential property development and sales," said Thomas Lam, executive director of Knight Frank. "In the long term, the supply of residential land at MTR stations is limited so the project has considerable advantage."
Lam said completed flats at the development could fetch more than HK$17,000 per square foot (US$2,167.33), a record for the area.
The project, south of the Lohas Park station, will enable the consortium to build residential units atop a future shopping centre. The MTR did not reveal the actual figure for the successful bid, having received 11 tenders by the deadline Wednesday. The plot can accommodate up to 1,850 homes on 950,000 sq ft of gross floor area.
"It received 29 expressions of interest last week, the highest among all 11 phases, which is well received," said James Cheung, a surveyor at Centaline Surveyors. "The 11 tenders indicates a good response and exceeded market expectations."
According to market sources, the premium on the project amounted to HK$3.05 billion (US$388.84 million), or HK$3,194 per square foot, the highest in Lohas Park. It is also up 56 per cent compared to the HK$2,044 per square foot premium paid by Nan Fung Group for the 10th phase in March 2016.
"But it is close to the HK$3,147 per square foot at the 7th phase nearby so the premium for the 11th pase is still reasonable and matched the market sentiment," said Cheung. "In recent months, property market sentiment has been consistently strong with good sales at new projects and record prices at used residential estates. This boosted developers' confidence in bidding for land."
Meanwhile, New World Development offered the first batch of 88 flats at Timber House in Ho Man Tin at HK$24,308 per square foot after discounts on Thursday, the highest in Kowloon this year.
Prices start at HK$4.99 million for a studio flat of 208 sq ft, or HK$24,000 per square foot.
In contrast, Sun Hung Kai Properties offered the first batch of 50 flats at Downtown 38 in Ma Tau Kok at HK$17,288 per square foot in January, when sentiment was relatively poor.
Still, Louis Chan, Asia-Pacific vice-chairman and chief executive of the residential division at Centaline Property Agency, expected prices for flats to rise 3 to 5 per cent in upcoming batches.
"It is at a core area of the city centre, mainly providing small to medium-sized flats. Such new supply at less than HK$5 million each is very rare in the district," said Chan. "What's more, the deposits of some units can be as low as 8.5 per cent of the flat's value. This should help young buyers get on the property ladder."