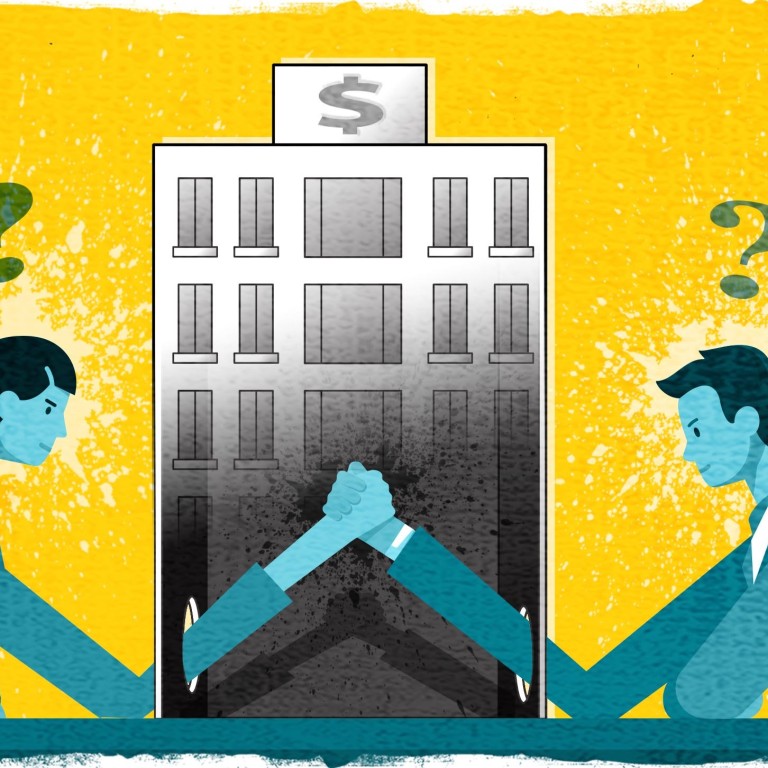 More Hong Kong buyers are out of pocket as opaque practice of sale by tender becomes popular in residential real estate
Sales through tender used to be reserved for luxury properties, but in Hong Kong the practice has spilled into the mass market
With no price list to guide them, buyers normally end up paying over the odds, say analysts
Two apartments of the same size and view, a floor from each other, sold in Tai Po recently with a price variance of half a million Hong Kong dollars (US$63,700) just two weeks apart. Another flat in The Horizon complex sold for HK$150,000 more than an identical unit just a day later.
Price discrepancies are common in real estate, depending on location, fittings and furnishings. In Hong Kong, a unique practice makes the difference: sale by tender, where buyers submit their bids for property in a closed, opaque process without knowing what the prevailing price is.
The sales method, which tends to favour the developer by inflating the price, has come in for fierce criticism in recent months.
"It is absolutely unfair to buyers," said Lee Wing-tai, chairman of policy think tank Land Watch. "Developers are not required to disclose how many bidders and what offers they have received, and it leaves room for manipulation to push up the property price."
Developers are allowed to cancel the sale if they deem the offers to be too low. But bidders – who normally put forward an offer based on the advice of agents acting on behalf of the developer – have to buy the unit once they have won the tender or forfeit their initial deposit of about 5 per cent of the flat's value.
"There is no other place in the world that sells flats like Hong Kong does," said Lee.
He and many others in the industry would like the Sales of First Hand Residential Authority (SRPA), the regulator for sales of new flats in Hong Kong, to ban the practice altogether.
Sales through tender used to be reserved for exclusive, high-end properties with a limited number of wealthy potential buyers. Indeed, in most countries this is still the case.
But in Hong Kong the practice has spilled over to mass-market flats and is now commonplace.
Developers have sold more than 1,600 units through tender in the last 12 months, 11 per cent of all new flats sold in the city.
Pak Shek Kok, in Tai Po, accounted for 70 per cent of them, according to data from Dataelement.
Billion Development and Management and Sun Hung Kai Properties – the two largest sellers of flats through tender in Pak Shek Kok – bagged more than HK$8.5 billion from the sale of 1,050 units at The Horizon and phases one and two of the St Martin development.
The sales tactic helped Billion Development to push transaction prices at The Horizon as high as HK$20,000 per square foot, a record for the area despite its lack of public transport and amenities.
Flats at The Horizon sold at an average price of HK$18,100 per square foot, which was comparable to flats in prime locations such as Grand Central, next to Kwun Tong Station.
"We were not selling mass homes through tender when I was still working in the real estate industry," said legislator councillor Tony Tse Wai-chuen, whose past employers include Henderson Land Development, Emperor International Holdings and Hongkong Land.
"Sales of mass homes to the general public should be conducted in an open and fair way in order to protect the interests of prospective buyers."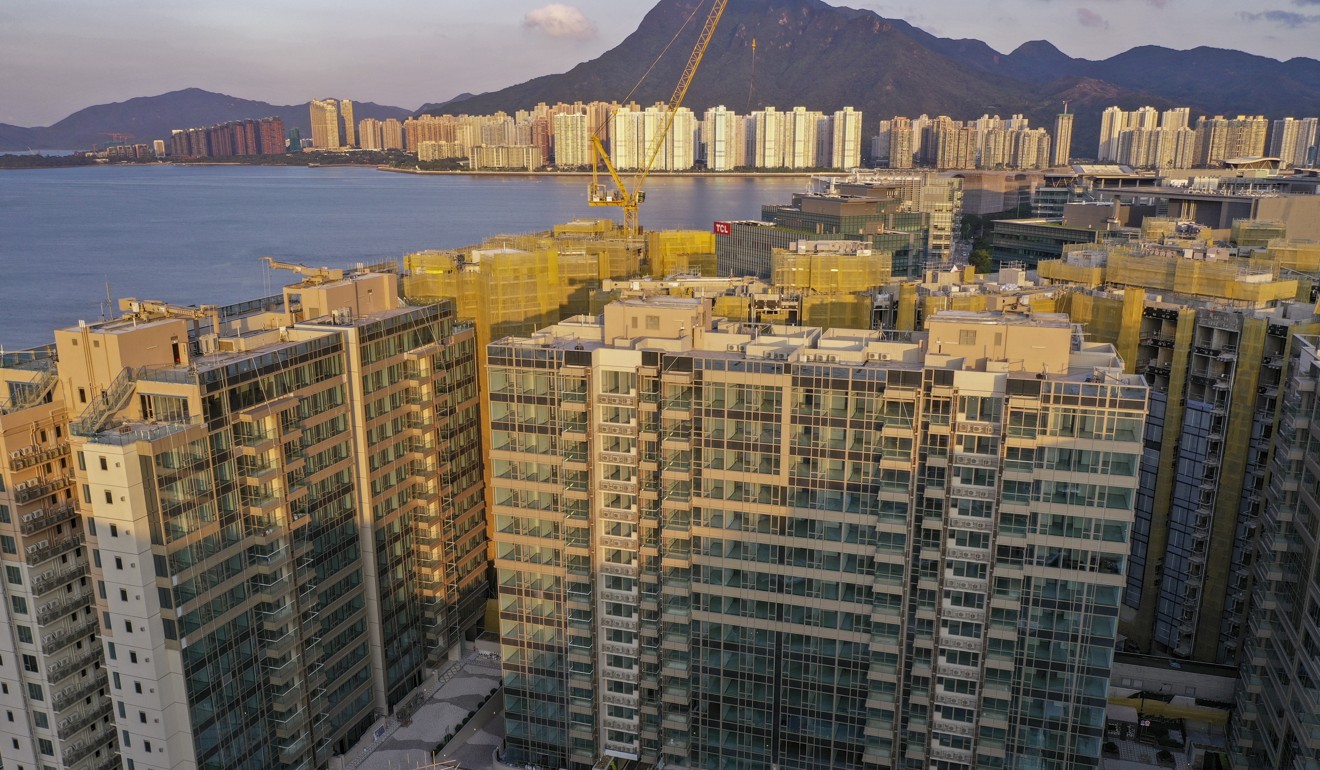 Selling super-deluxe houses through tender is "understandable" because they are aimed at a limited buying group who generally need to spend more time making their decision, said Tse.
"But now developers are extending the tender to sell small and medium sized flats catering to the general public. They are abusing the tendering system."
For sales on the open market, developers must release a price list at least three days before the official start date to allow prospective buyers to assess the fairness of the rates. But this rule does not apply to the tender process.
"As prospective buyers make their offers without any knowledge of other bids and no comparable prices in the project, they may pay more than what the flat is worth," said Henry Choi, a director at Century 21 Surveyor, which conducts property auctions.
Some agents argue that tender prices are determined by the same factors as open market transactions – what kind of view the property affords and which floor it is on.
But the Post found at least a dozen unusual transactions in phase one of The Horizon.
In the most striking case, a 514 square foot unit on the fifth floor of Tower One fetched HK$7.165 million through tender in November, some HK$512,000 more than a unit the same size on the sixth floor of the same block a weeks later, according to transaction records published by the SRPA.
On March 5, another unit measuring 468 square feet on the second floor of Tower Two sold for HK$6.602 million, HK$149,000 more than a similar one on the third floor that was snapped up a day earlier.
A similar case arose in St Martin. A 451 square foot unit on the 10th floor of Tower Three sold for HK$8.68 million on April 11. Two weeks earlier, a flat the same size but nine floors higher, went for HK$168,000 less.
Such price variations fly in the face of conventional wisdom and seem to bolster the argument put forward by critics that the buyer is at the developer's mercy when it comes to tender sales.
"Normally, the unit price would be HK$10,000 to HK$50,000 more for each floor higher you go," said Sammy Po, chief executive of Midland Realty's residential department.
The oft-cited unfairness of the process was thrust into the spotlight recently when the Real Estate Developers Association (REDA) pledged to take action after a spike in the number of flats being sold by tender had met with the opprobrium of lawmakers, the government and regulators.
On April 4, Secretary for Transport and Housing Frank Chan said the government "would not rule out the possibility of taking appropriate action to ensure transparency in the sales of new flats."
Hours after Chan's warning, REDA promised that its members – about 90 per cent of Hong Kong's builders – would henceforth release a minimum of 20 per cent of flats in a new project for sale on the open market. They further said they would increase the transparency of the process by publishing the transactions on their website.
Last month, Billion Development and other developers bowed to the pressure. Billion Development launched the second phase of The Horizon development – called Central Horizon – with an open price list.
The first batch of 295 units was offered at an average discounted price of HK$13,774 per square foot, almost a third lower than flats in phase one that were sold by tender.
But many observers think REDA did not go far enough with its 20 per cent requirement. After all, the builder still maintains the right to opt for tender for the remaining 80 per cent of any project.
Nicholas Brooke, chairman of Professional Property Services, urged developers to increase transparency when they come to sell flats, which often cost the buyer their life savings.
"I think that 20 per cent is an encouraging start but it is really no more than a gesture," he said. "I would like to see the percentage of sales based on a published sales list increased to at least 50 per cent without further delay if REDA and its members wish to avoid the accusation that they are manipulating the scarcity of supply and purchaser concerns to their advantage."
Brooke said it is not unusual in other countries to sell luxury and special properties by tender but "it is unusual to adopt such a practice in the case of the mass market. It is of course very much a function of strong demand and tight supply."
The spike in selling cheap flats through tender came after the Chief Executive Carrie Lam Cheng Yuet-ngor announced a series of measures last summer to bring more affordable housing to the market amid runaway property prices.
One of the measures requires developers to release at least a fifth of the flats in each phase of a project either through public sale or tender.
To avoid coming up with the wrong pricing strategy in a market by then surrounded by uncertainties, developers opted for tender to test the water in late 2018 , said Alexander Lam, vice-chairman for the general practice division of the Hong Kong Institute of Surveyors.
Hong Kong home prices dropped by 9.2 per cent between their peak, in July, and December last year, according to the Rating and Valuation Department, because of the government's cooling measures, interest rate rises and concerns over the city's economic outlook as growth in the mainland slowed and trade tensions with the US grew.
However prices rebounded 5.04 per cent in the first four months of this year as signs of an end to trade tensions emerged and the US Federal Reserve talked down the possibility of more interest rate increases.
The SPRA said it is investigating three complaints of insufficient transparency in the tender sales process in the first quarter of 2019.
If the buyer is asked to increase his offer, the developer needs to be able to demonstrate that there is serious and genuine competition, said Brooke.
But many developers do not see any future problems with transparency under REDA's new guidelines on sales through tender.
Sun Hung Kai Properties' deputy managing director, Victor Lui Ting, said: "Now all new flats sold by tender will be posted online. It will let buyers know what the transaction prices of neighbouring units [in the development] are, and they'll be able to bid according to their target price."
When asked about the fairness of tender sales, Anthony Poon, director of project, sales and marketing at Billion Development, said in a statement: "The chosen marketing strategy has to be adjusted according to different products, the current market sentiment and other factors after an internal analysis by the firm's professionals."
Tony Wan Wai-ming, general manager of sales and marketing at K Wah International, said the price list for the first 20 per cent of units in the project could serve as an indicator for prospective buyers in case the subsequent batch was offered for tender.
Units at Solaria in in Pak Shek Kok, built by K Wah International, achieved an average price of HK$19,960 per square foot through tender sale, according to Dataelement. That was 8.4 per cent higher than those sold with an open price list.
"The price list will give a clear indication to the buyers of the valuation for these flats," said Wan.
"If the sales outcome is good, we will continue selling the remaining units on the open market. But if not, tender sales will help us to test the market response and [guide us] on how to change our pricing," he said.
Choi, who has 30 years of experience in the real estate industry, is not convinced by such arguments.
"I would definitely choose flats being offered with an open price list when it comes to buying a home," he said.