Closed San Francisco home-sharing start-up, unable to provide refunds, asks customers to keep foldable partitions instead
HomeShare, founded by Stanford University alumnus Jeffrey Pang, closed on April 26 because of financial difficulties
Start-up wants its customers to keep the Screenflex room dividers, which it says retails for US$1,600, in lieu of the refundable deposit
Tenants of the San Francisco-based start-up HomeShare, which closed abruptly last month, have been asked to keep "foldable partitions" used to subdivide rented flats as refund instead of cash.
HomeShare's closure on April 26 came as a surprise to residents and partners alike who had no idea that the company, founded by Stanford University alumnus Jeffrey Pang, was facing financial difficulties.
The start-up offered tenants the chance to live in brand new luxury flats in the city by dividing them into small, affordable units using temporary partitions.
In an email to HomeShare residents obtained by the Post, the company said it would be unable to return the deposit paid by customers for the Screenflex divider, used as a partition for the luxury apartments so more roommates could be accommodated and make the rents payable to landlords cheaper for each tenant.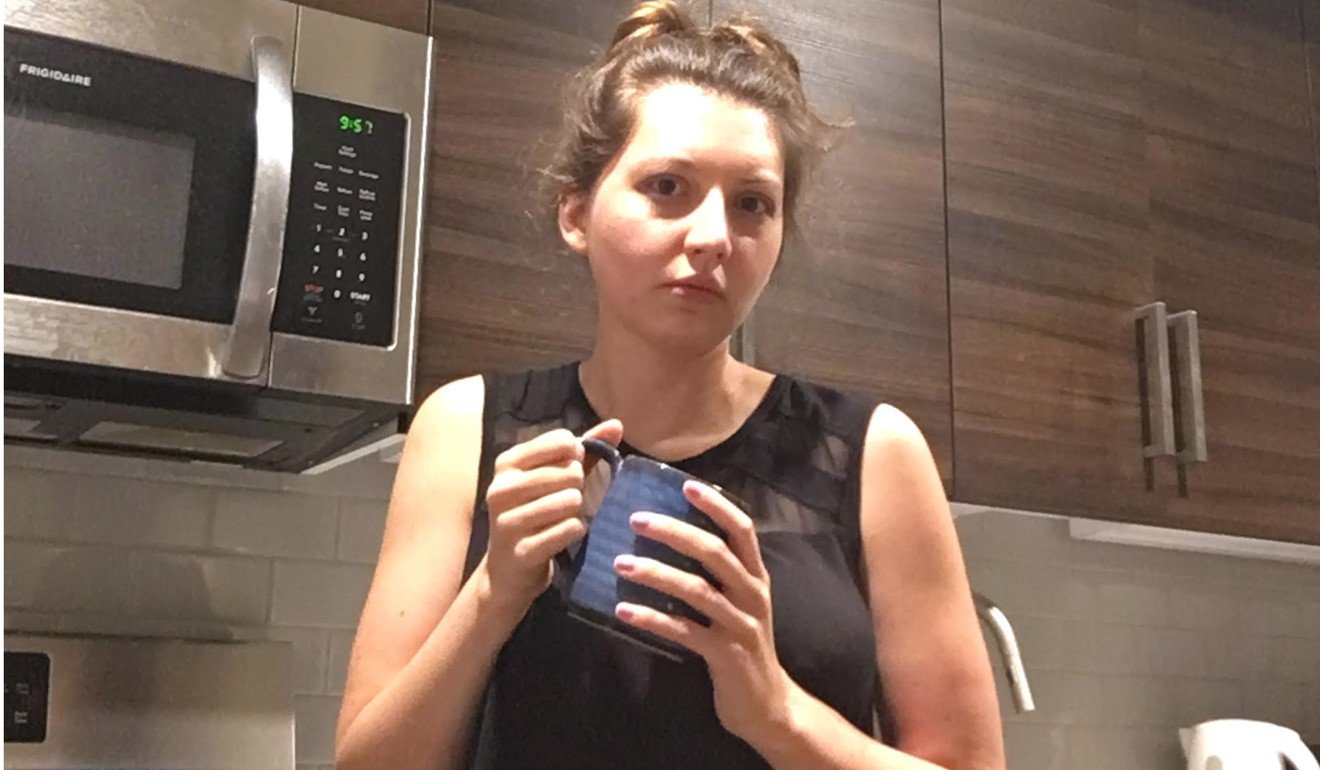 Instead, residents were encouraged to sell or use the divider, which HomeShare said was retailing for about US$1,600, as they saw fit.
"I'll technically be homeless because of HomeShare," said the Allyson Lambert, 28, who signed a one-year contract with HomeShare in June and paid a refundable US$1,500 deposit and was placed in a San Francisco flat along with two other customers.
Lambert said all her attempts to reach out to HomeShare about the refund were ignored.
"This will really affect my whole life. As a self-employed artist and writer, I've had to turn down opportunities until I know for sure where I'll be living," she said. "It also affects my productivity to put so much time into moving [that could have gone] into auditions, rehearsals, and creative projects."
Circles of Trust (Cirtru), a web-based roommate finder that started a partnership based on a lead generation and conversion model with HomeShare in November, said the co-living operator owed it US$6,080.
Like Lambert, Navish Jain, Cirtru's CEO and founder, said he received an email from HomeShare on April 27, telling him about the company's closure on the same day.
"I feel a little cheated because they were interacting with me until [April 24], and discussing non-payment issues such as [user experience], increasing lead conversions and others," Jain said. "What I know is that funds can't be depleted overnight and if the funds were vanishing, they could have done a better job in telling their vendors."
He said Pang asked him to wait until May 13 to see if any remaining funds could be used to pay Cirtru.
In a written reply to the Post, Pang said that when the company could not secure additional funding, it had let go of staff and simplified its service, but these were not enough to sustain their operations.
It is unclear how much HomeShare owes, but said it has refunded more than US$1 million to its customers.
"Unfortunately, those changes were not sufficient and we no longer have the funding to continue operations. We wish that we were able to provide customers the level of service they deserved," Pang said.
In Hong Kong, some high-profile start-ups are facing a cash crunch. Co-working space operator Kr Space is being sued by landlord Chinachem Group for reneging on a five-year contract to lease seven floors of One Hennessy building in Wan Chai.
Nevertheless, Hong Kong's co-living market has seen some new entrants.
Arch Capital, a boutique investment firm, and Wanderwonder Hospitality recently launched the 56-unit Oootopia in To Kwa Wan.
"Hong Kong's co-living sector continues to garner significant interest from investors and operators as it grows and evolves beyond affordable housing and is increasingly viewed as a lifestyle sector," said Denis Ma, head of research at JLL Hong Kong. "The biggest challenge facing investors and operators is finding the right property at the right price point."
Ma also cited Weave Co-Living, one of the city's first institutional co-living start-ups that secured US$181 million in initial investment from US-based private equity firm Warburg Pincus in November.