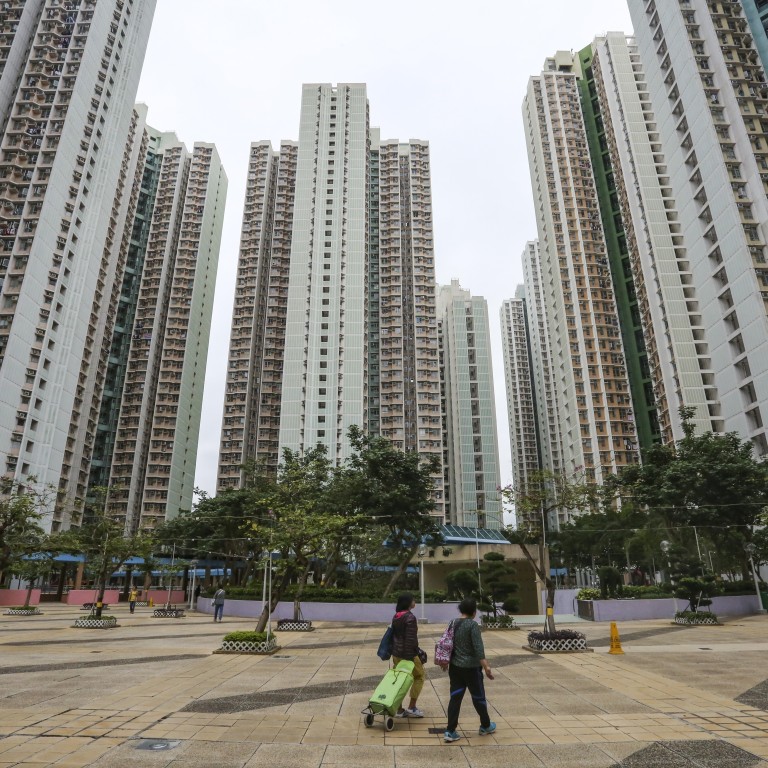 Property bargain hunters take a shine to decades-old subsidised housing flats in Hong Kong
Home Ownership Scheme flats have risen in price by 14.4 per cent in the first quarter, or more than double the rate of the broader market
In the search for cheaper alternatives, potential homebuyers are looking to ageing government subsidised housing, pushing up prices for Home Ownership Scheme (HOS) flats at double the rate of the broader market.
In the first four months of the year HOS flats rose by 14.4 per cent, more than double the 7 per cent rise for private pre-owned homes, according to data from Ricacorp Properties and Centaline Property Agency.
The average price for HOS flats, the most actively traded among government subsidised flats, climbed to HK$5.19 million (US$661,558) in April, compared to HK$9.89 million for a private new home.
"This [upwards momentum] has spread to the markets of HOS flats and sandwich class housing," said Derek Chan, head of research at Ricacorp Properties.
He said that further gains in prices for subsidised housing were likely in view of the high demand and limited supply.
Prices for larger government subsidising housing units are closing ground with comparables in the private sector, even though they lack amenities such as swimming pools, gyms and grandiose entranceways.
On Monday a 706 sq ft flat at the 24-year-old Tivoli Garden in Tsing Yi, New Territories sold for HK$10 million, or HK$14,164 per square foot, a record for flats under the Sandwich Class Housing Scheme.
The previous owner bought the property in 2015 for HK$6.79 million, which included a government premium of HK$2.3 million, consistent with the 33 to 36 per cent premium for the housing estate, according to Byron Chan, regional manager at Centaline.
"Premium must be paid before lease or sale," said Chan, referring to transactions involving buyers who do not qualify for subsidised housing because they exceed restrictions on monthly household income.
In April, a 577 sq ft flat at Broadview Court in Wong Chuk Hang sold for HK$9.8 million, or HK$16,984 per square foot. During the same month a 666 sq ft flat in Ying To House of Tung Tao Court, Shau Kei Wan, sold for HK$9.55 million, or HK$14,339 per square foot, the fifth highest for a HOS flat.
During April the transaction volume of previously occupied HOS flats hit HK$3.57 billion, a rise of 48.2 per cent from March, and the highest since records began in July 1995.
Subsidised HOS projects can be resold to eligible buyers without paying a premium, or in the open market to non-qualifying buyers who are willing to pay a one-off premium set by the government.
The number of previously owned public housing flats sold in April rose to monthly record of 99, according to Midland.
For Sandwich Class Housing, 27 transactions were recorded from January to March, compared to 11 during October to December.
This article appeared in the South China Morning Post print edition as: Bargain hunters spur rally for old, subsidised flats