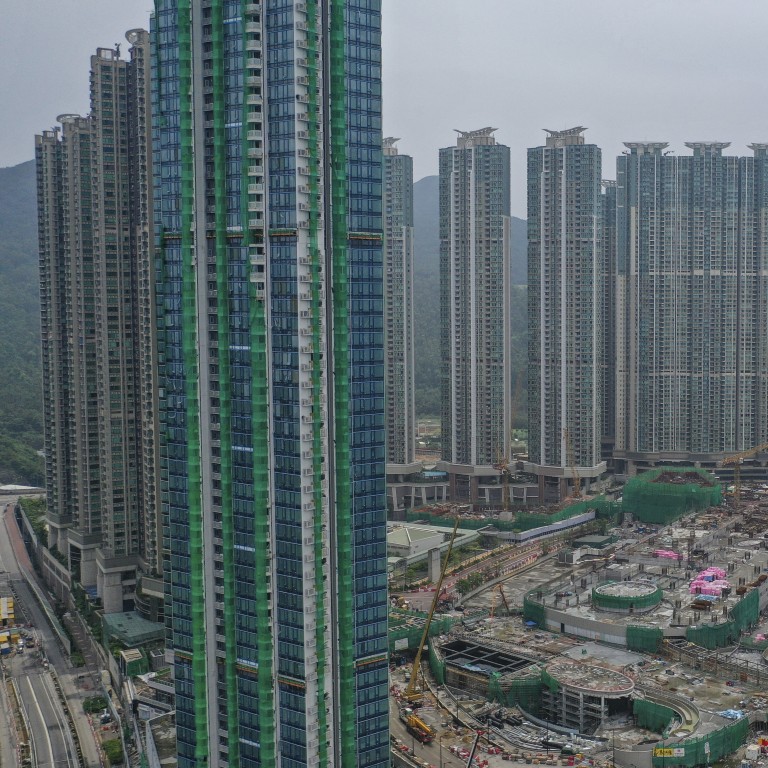 Expect more property cooling measures in Hong Kong ... but don't expect them to work, says JPMorgan
To regain effectiveness, the government should raise the 15 per cent stamp duty or further restrict second-home buyers, says the US investment bank
Many observers believe there is only answer to the problem – and it's not further cooling measures
Hong Kong's government will keep rolling out cooling measures designed to rein in skyrocketing property prices, even though they have a very limited effect, according to JPMorgan.
The American investment banking giant joined a growing chorus of bullish forecasts, predicting the city's home prices will go up by another 5 per cent this year.
"Hong Kong government has a political responsibility to impose policy measures even if they are relatively ineffective," said JPMorgan's property team, led by Cusson Leung, in a recent report.
"The main objective of property measures is not the ultimate impact on prices but the government sending a proper signal to the market – to cool down sentiment – that it will not tolerate sustained increases in property prices."
JPMorgan suggested that "to regain its effectiveness" the government should either increase the 15 per cent stamp duty or put further restrictions on non-Hong Kong buyers and those buying a second home. And the Hong Kong Monetary Authority, the city's de facto central bank, could further increase the risk weight of the banks' mortgage loan books to increase the costs of home financing, it said.
In its latest effort to make housing more affordable, the government announced it would change the ratio of public and private housing to a 70:30 split from the previous 60:40 in its targeted supply.
The plan was announced on December 21 last year, shortly before a strong rebound in property prices. Flats in some residential estates have soared by about a fifth so far this year, and most experts forecast a lasting rally.
UBS said in May that it foresees another 10-year bull run in Hong Kong's housing market.
The average price of pre-owned flats in 50 major Hong Kong housing estates reached a record HK$15,352 per square foot in April, after leaping 2.4 per cent, the largest monthly increase ever, according to Ricarcorp Properties.
Statistics and forecasts like these heap pressure on Hong Kong's Chief Executive, Carrie Lam Cheng Yuet-ngor, who has made easing the housing shortage in the world's least affordable city one of her key policy priorities.
Since February 2008, the Hong Kong Monetary Authority has issued eight rounds of mortgage tightening measures, including further lowering loan-to-value ratios and capping the debt servicing ratio for property mortgage.
In 2012, the government introduced an additional 15 per cent stamp duty on non-permanent-resident and corporate buyers.
The cooling measures, however, have failed put a brake on the runaway home prices, which have climbed about 2.5 times since 2008, making apartments and villas in Hong Kong beyond most people's affordability.
Many observers believe there is only answer to the problem – and it's not further cooling measures.
"I do not see the government will launch more cooling measures as we all see that nothing except boosting supply can stop the upward trend. The government should focus on its reclamation plan," said Nicole Wong, CLSA's regional head of property research. "Further tightening will only bring adverse effects, for example making it even more difficult for the younger generation to save up for their down payment."