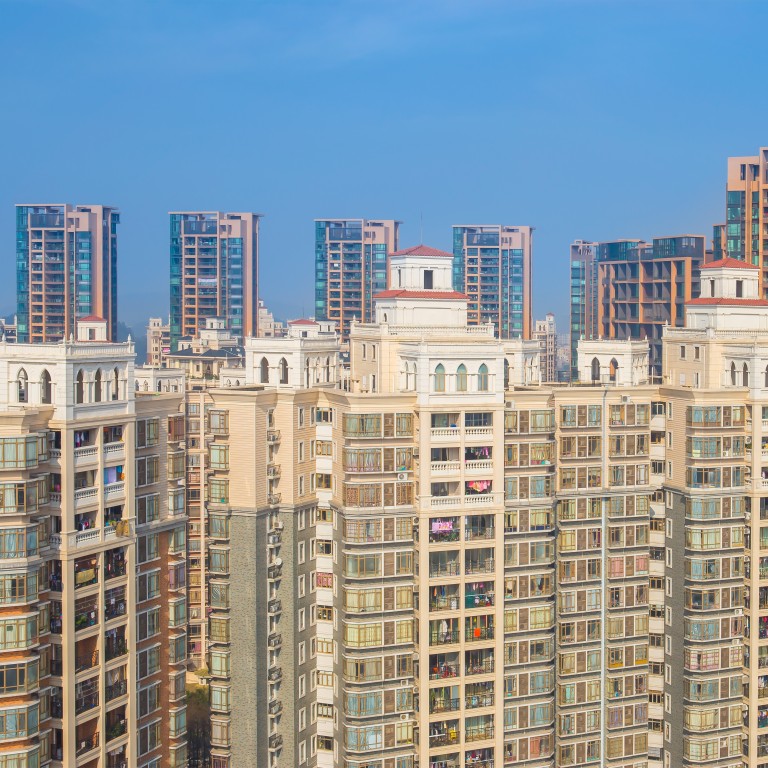 Government, developers in Suzhou, 'Venice of China', agree to limit property price rises at 5 per cent after uptick in sales, sentiment
● Prices in city's Suzhou Industrial Park hit 35,574 yuan per square metre, in line with level in neighbouring Shanghai
Suzhou, a manufacturing hub near Shanghai dubbed the "Venice of China", is considering new property restrictions to cool runaway home prices. A second-tier city with a population of 10.7 million, its property market has reported an uptick in property sales and sentiment since February.
According to a report in the Paper, a publication of the Shanghai government-owned United Media Group, on Monday, the Suzhou government and developers decided to restrict increases in annual new home prices to within 5 per cent in a meeting on Friday. Fresh curbs will be implemented in July if key gauges fail to cool, according to the report.
The 5 per cent cap means the Suzhou government wants prices to drop for the remainder of the year, as increases so far already exceed this target. The average new home price rose 8.45 per cent in May over last year to 22,160 yuan (US$3,259) per square metre, according to consultancy CRIC.
Secondary home prices gained 5.9 per cent in the first four months this year, according to consultancy Zhuge.com.
Homebuyers have been influenced by a strengthened outlook for the market and lower mortgage rates.
"Many buyers flocked to the market to buy a second home after news that land parcels were being auctioned at large premiums. They bought their first home three to four years ago, and have seen their values spiralling up, and wanted to repeat the success," said Ge Wenwen, a Suzhou-based analyst with CRIC.
He said April's primary home sales jumped by 32 per cent over March, which itself recorded 136 per cent surge over February. Prices in Suzhou Industrial Park, the hottest district in Suzhou with the soundest jobs and education resources, hit 35,574 yuan, almost in line with the level in Shanghai.
Five plots sold in late April brought in 13.6 billion yuan, with the premium as high as 57 per cent over starting prices, reinforcing buyers' expectations that developers were betting on an upturn in local home prices.
The local government introduced tighter limits on bidding by developers on May 11, as well as a three-year ban on resale of new homes and a five-year ban of resale of old homes in hotspots such as Suzhou Industrial Park. On May 18, the city was warned about showing signs of an overheated property market by Beijing along with the cities of Foshan, Nanning and Dalian.
The prices of new homes in 31 second-tier cities monitored by China's National Bureau of Statistics rose 12.3 per cent in April from a year ago, official data shows.
Zhang Antao, an agent with Deyou, a major housing brokerage in Suzhou, said transactions in Suzhou Industrial Park, where a curb on school enrolments has hit its appeal, have fallen significantly since the start of May. But other districts are less affected, and were reporting stable sales volumes.
He said Suzhou's huge population, robust industry and proximity to Shanghai remain a draw for new immigrants and people working in Shanghai. Kunshan, a county under Suzhou that is closest to Shanghai, has already been integrated into the megacity's metro network.
Suzhou, home to thousands of Taiwanese, Japanese and Singaporean electronics and hi-tech companies, reported that 813,600 new employees had opened their housing provident fund accounts last year, the largest increase behind Beijing, Shanghai, Shenzhen and Guangzhou.
Property launches in the city's outlying areas have been oversubscribed 20-40 times, while old homes in central areas have been snapped up soon after listing, according to local media accounts. Some couples have even resorted to divorce to circumvent a restriction limiting the number of homes per household to two properties. This limit applies to families with local hukou. If they do not have one, they can only own one home.
This article appeared in the South China Morning Post print edition as: Home price curb imposed in the 'Venice of China'