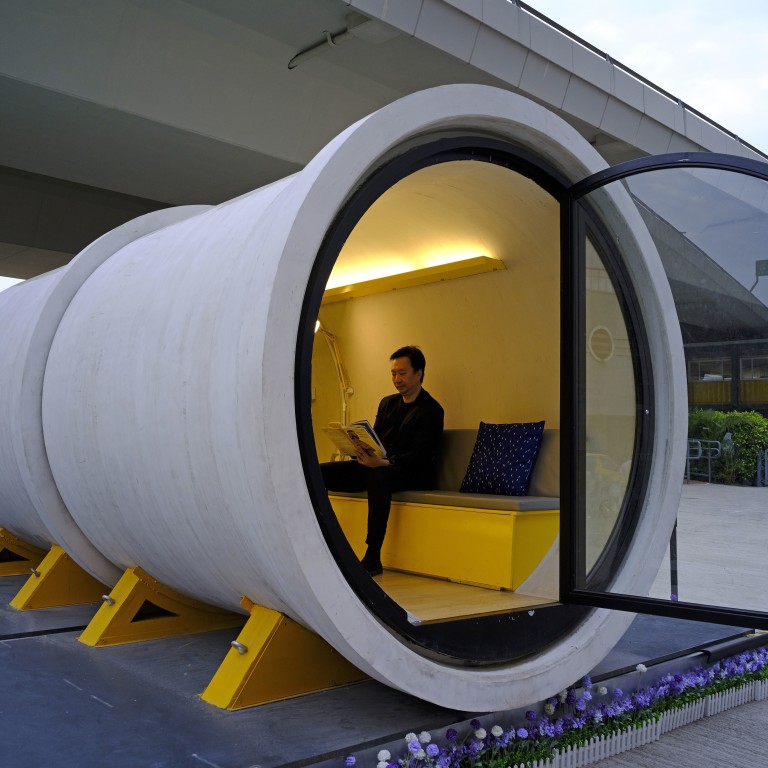 Copying the European concept of transitional housing to Hong Kong wouldn't work. Here's why
While the government aims to improve the social mobility of Hong Kong's youth, it is lamentable that they may have to live in temporary 'pipe homes', says Chiu Kam-kuen of Cushman & Wakefield
On April 18, the government announced that the Chief Executive and the Executive Council had approved the exemption of waiver fees, rent and associated costs for land granted for transitional housing purposes as a measure to mitigate the hardship suffered by families living in inferior accommodation.
According to the legislature's documents, there are approximately 1,600 units of transitional housing in Hong Kong, including the Trackside Villas owned by MTR Corporation, which will provide 252 units upon completion of renovation, scheduled for 2020.
The latest figure from the Housing Department indicates that the average waiting time for public housing has climbed to 5.5 years – the highest since 1997. The government's "Long Term Housing Strategy Annual Progress Report 2018" announced an adjustment to the ratio of public to private housing, from 6:4 to 7:3.
This will result in a fall in the yearly supply of private housing units from 18,000 to 13,500. The report projected that there will only be 14,500 public housing units per year in the coming five years, and the average waiting time for public housing will be extended to six years.
The statistics show that the future public housing supply in Hong Kong will be inadequate, leading to longer and longer waiting times for families in need. In view of this, the government is going to further promote the Transitional Housing Scheme and provide underprivileged families with a liveable place while waiting for public housing.
The task force on transitional housing, under the Transport and Housing Bureau, has received a proposal for transitional housing from Yan Chai Hospital. Yan Chai proposes to build 110 to 130 "pipe homes" – micro-apartments inside giant concrete drainage pipes – on a land plot measuring 3,300 square metres in Tsuen Wan. With each home accommodating up to four people, the square box-shaped units and round pipe homes can provide shelter for approximately 250 to 350 people.
The target groups will be individuals and families who have been waiting for public housing for more than three years, or others who currently live in inferior housing.
The concept of pipe homes originates from Europe. However, it is of paramount importance to first understand the differences between Hong Kong and European countries in terms of their living environment. In Europe, transitional housing premises are rented on a short-term basis to residents with low incomes but high mobility.
Keetwonen in Amsterdam and Ladywell Prop-up Village in London are good examples. These modular houses are usually around 300 square feet in size with monthly rents ranging from HK$2,000 to HK$10,000 (US$255 to US$1,276). The widespread popularity of transitional housing in Europe is mainly due to their abundance of land, a culture of renting premises as homes and remarkably comprehensive rental assistance schemes.
In Hong Kong, however, pipe homes can only be installed under flyovers, in vacant car parks, industrial areas or even remote parks. Apart from potential light, air and noise pollution problems, community facilities are also insufficient. Is it really appropriate to copy the entire European concept of transitional housing to Hong Kong? I doubt it.
With the government's full understanding of the recommendations of the task force on land supply, I concurred that the government should give priority to granting sites to the housing authority for the development of public rental housing or subsidised flats with resale restrictions to ease the prevailing housing shortage.
More importantly, vacant school campuses and industrial buildings close to residential areas can be re-zoned for development of subsidised-sales flats for low-income families. Restrictions should be imposed to limit the resale of the premises, which can only be sold to buyers of the same eligibility. We proposed that resale should be permitted only to eligible grass-roots families and renting out not allowed.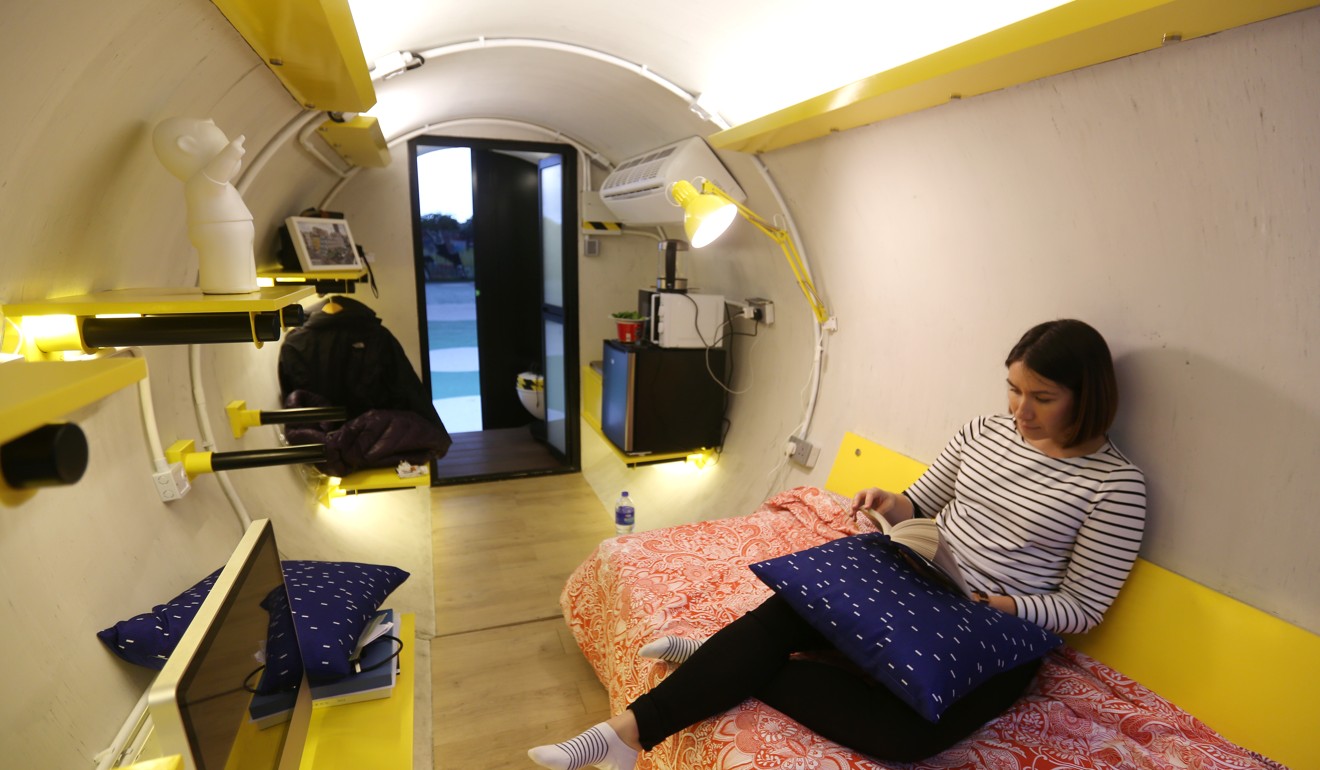 In this way, we can expedite the turnover of subsidised-sales flats in Hong Kong. When the economic conditions of families living in subsidised flats improve, they can consider buying flats in the private residential market.
With regard to the problem of ageing buildings in some urban districts, namely To Kwa Wan, Yau Ma Tei, Kwun Tong and Tsuen Wan, we should not underestimate the effect of accumulating small pieces of land in relieving the housing issue. I recommend the sustained construction of subsidised housing for Hong Kong residents who wish and are able to buy their own flats.
In fact, having a comfortable home and a good job is the aspiration of almost all Hongkongers. So why does the government consider only "transition" but not "home ownership"?
Many Hongkongers have been working hard with a dream of home ownership. Although the government has been emphasising the shortage of land supply as the reason, the skyrocketing property prices of the past 10 years have broken the home ownership dream of many.
The previous generation has made their best endeavours to improve their living environment from wooden houses and resettlement areas. Nonetheless, while the government aims to improve the social mobility of the youth in Hong Kong, it is lamentable that the younger generation may have to live in temporary pipe homes for their settlement. There could be no bigger irony than if the rapid economic development was to drive a decline in living conditions in Hong Kong.
Chiu Kam-kuen is an international director and chief executive of Cushman & Wakefield Greater China
This article appeared in the South China Morning Post print edition as: Hong Kong living: pipe home or a pipe dream