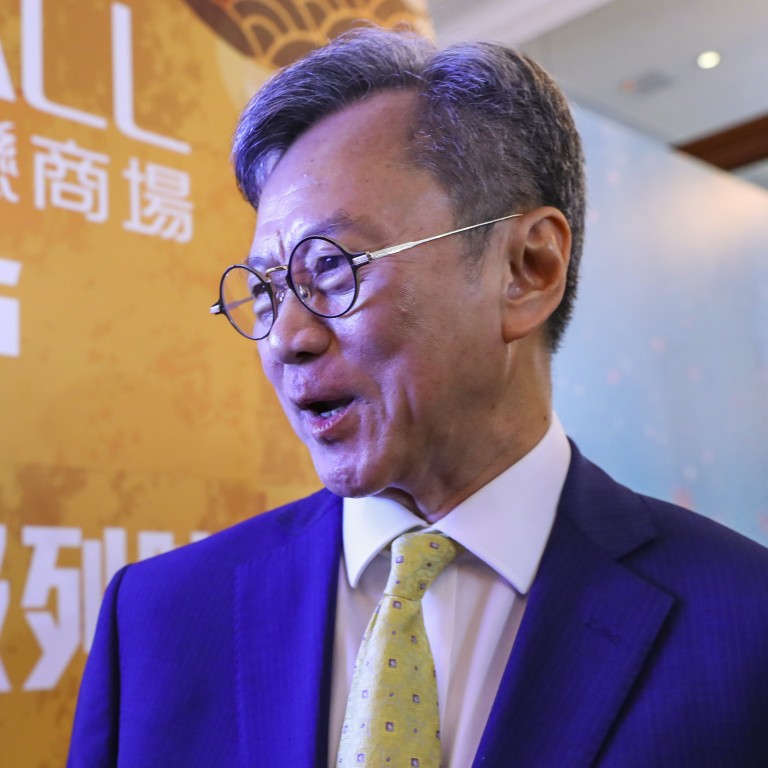 CK Asset says impact of protests on Hong Kong's property market will be minimal, but trade war remains a long-term worry
CK Asset Holdings is the first major developer from Hong Kong to publicly comment on the impact of the extradition bill on the property market
Apology from Chief Executive Carrie Lam energises SHKP and New World Development, who announce pricing details of their projects
The massive street protests triggered by the extradition bill will not have as big an impact on the city's property market as the US-China trade war, according to a top executive of CK Asset Holdings, Hong Kong's second largest developer.
"There were only 20 days for consultation, which was obviously not enough," said executive director Justin Chiu Kwok-hung on Tuesday, becoming the first major developer to publicly comment on the political issue that galvanised Hongkongers. "[The protests] show Hongkongers care about Hong Kong and this increases our long-term confidence in the property market."
Attempts by the government to push through the extradition bill led to millions of Hongkongers taking to the streets three times since June 9, with an estimated two million people joining the protest on Sunday.
On Tuesday, Chief Executive Carrie Lam Cheng Yuet-ngor offered her "most sincere apology"to the city's residents, but insisted that she would not be withdrawing the extradition bill.
But a semblance of calm was enough to energise the city's developers, announcing prices for their new projects.
Sun Hung Kai Properties revealed prices of 108 flats at Mount Regency's phase two in Tuen Mun. It is likely to go on sale this Saturday at HK$16,360 (US$2,088) per sq ft after discounts.
New World Development also announced details of 90 flats at Atrium House in Yuen Long, pricing them at HK$16,460 per sq ft after discounts. New World will sell a total of 30 flats on Saturday.
Contrary to widespread expectations of a negative impact of the trade war on property transactions, volumes from April to June hit the highest level in six and a half years, but sentiment has cooled this month due to trade tensions and local political issues, according to Cushman& Wakefield.
"Since an escalation in tensions arising from new tariff threats in May sent jitters across global stock markets, plus a change in sentiment due to local political issues, we expect home sales will be down to an estimated 4,500 for June," said Alva To, Cushman & Wakefield's vice-president and head of consulting for Greater China.
The estimated 4,500 deals will be 45.2 per cent lower month on month.
The worsening US-China trade war and the city's biggest street protest in two decades has hit property sales in the city.
Last Sunday, only 30 out of 251 flats at Vanke Property (Hong Kong)'s Grand Le Pont in Tuen Mun were sold. Henderson Land drew a blank at Novum East, while managing to sell only one flat at Novum West. On Tuesday, Henderson said it would sell 30 flats at Novum Point in North Point on Saturday at HK$27,970 per sq ft after discounts.
SHKP and Wheelock Properties both called off press conferences last week to announce details about sales of their projects.
Richard Lee, chief executive of Hong Kong Property (Services), said that buying sentiment and response to upcoming property sales will only improve after investors feel there is little or no political risk.