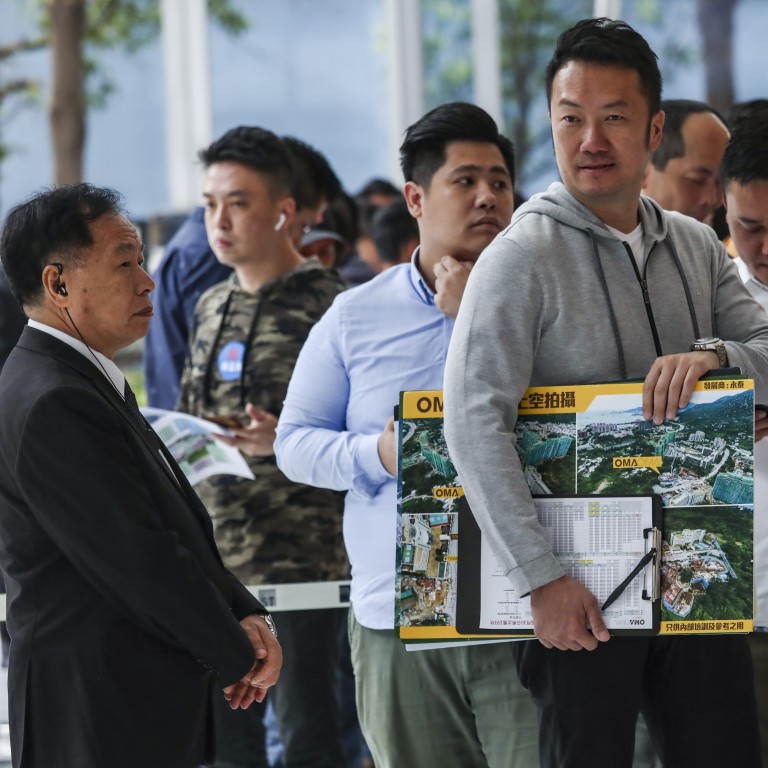 Hong Kong developers ramp up sales as buyers cheer signs of easing in US-China trade tensions
Buyers snapped up more than 700 new homes during weekend sales amid signs of an easing in Washington-Beijing tensions
Developers ramp up sales and marketing efforts to catch the sudden U-turn in sentiment
Property developers are preparing to accelerate the marketing of new projects, taking advantage of brightening market sentiment after an apparent warming in relations between the US and China following weekend talks at the Group of 20 summit in Japan.
At last weekend's sales, buyers snapped up almost 700 flats at projects that included Wheelock Properties' Grand Montara in Tseung Kwan O and Wing Tai Properties' Oma Oma in Tuen Mun.
Agents attributed the buoyant reception to improved prospects for a resolution of US-China trade tensions.
"Sales in July will rise as [major] developers have started to launch new projects recently," said Wong Leung-sing, senior associate director of research at Centaline Property Agency. "Developers suspended launches of major projects after the US-China trade war worsened in May and prospects of the housing market became uncertain."
The number of new private homes sold in June plummeted to 1,112 units, reflecting a drop of 65.3 per cent year-on-year, according to Centaline.
Market sentiment was also damaged by
protests
in June over a controversial extradition bill, which saw Sun Hung Kai Properties and Wheelock Properties cancel press conferences to announce details about sales of their projects scheduled for mid month. In the middle of June, Vanke Property sold only 30 out of 251 flats offered during a launch at its Grand Le Pont in Tuen Mun.
In preparation for stronger demand, CK Asset Holdings said it planned to push ahead with marketing and sales at its projects once they obtained presale consent.
Paliburg Holdings executive director and chief operating officer, Donald Fan, said the current extradition bill controversy was a headwind for the market, yet the backdrop of falling interest rates and the prospect for a trade war detente left him optimistic.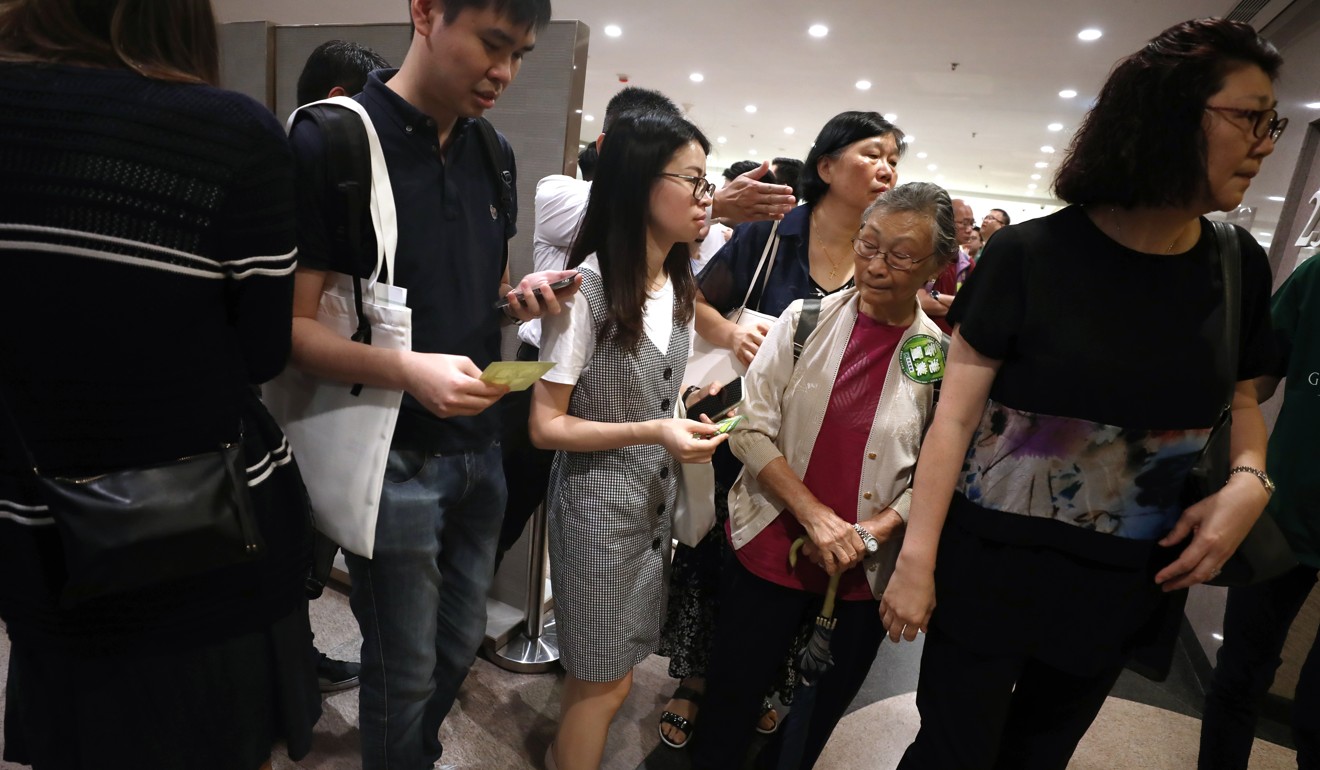 "You have to consider the current mess in Hong Kong. We should wait until this all finishes," said Fan. "
What the protesters do
will harm the home market, affecting home buying sentiment."
Fan said large homes would be more negatively affected in the current atmosphere as buyers take a wait-and-see approach until the outlook clears. He added that small to medium-sized homes were enjoying more robust activity, driven by demand from local buyers.
But other analysts said the market in the second half of the year could become challenging. About 17,680 new homes will enter the sales pipeline during the six months to December, weighing on market sentiment during a period when an increasing number of prospective buyers have reneged on purchase commitments.
Thomas Lam, executive director at Knight Frank, said the property market would remain volatile in the second half of the year with a possible drop of about 5 per cent in home prices.
Around 102 home purchase agreements were rescinded by prospective buyers in the first half, according to calculations by the Post. These buyers would forfeit deposits ranging between 5 to 10 per cent of the property's value.
That compares to just 36 rescinded purchase agreements in the first 10 months of last year, according to figures from Dataelements.
The largest abandoned transaction this year involved a house of 3,641 square feet at 8 Deep Water Bay Drive, which sold for HK$251.23 million (US$32.11 million) on June 11. The
buyer walked away from the deal
on June 19, forfeiting a HK$12.56 million initial payment made to the developer Nan Fung Development.
Additional reporting by Joy Pamnani and Daryl Choo