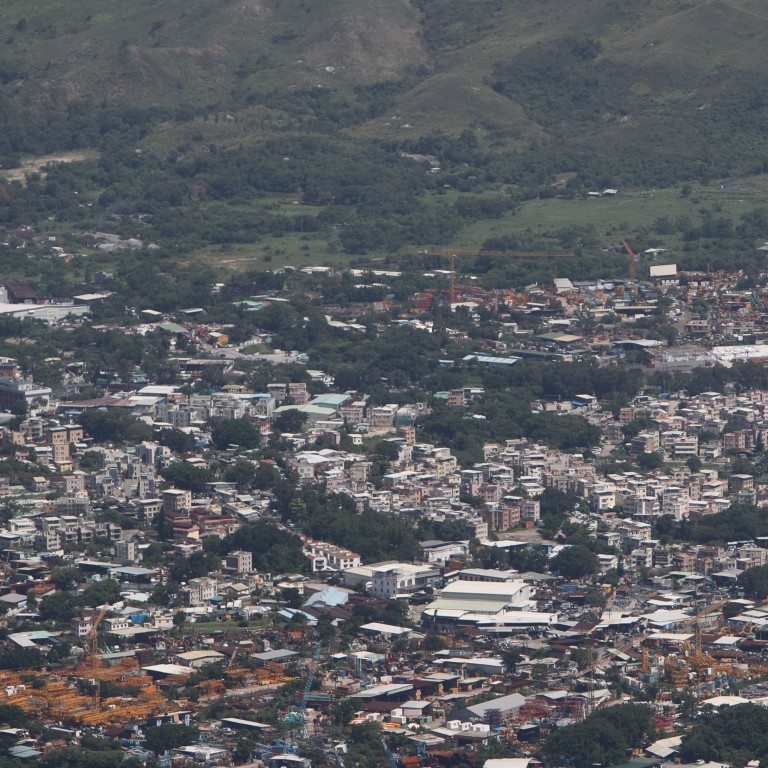 Sun Hung Kai, Hongkong Land apply to build 11,000 flats on New Territories plot originally slated for 300 villas
The application to raise the plot ratio of the site in Yuen Long comes at a time the government is scaling back plans to boost land supply
'The proposed development can ease the shortage of housing supply in the city, which should be solved immediately,' says Sun Hung Kai
Two of Hong Kong's biggest property developers plan to squeeze more than 11,000 homes onto a parcel of land they had originally earmarked for 300 villas, as government schemes to boost land supply face delays.
Sun Hung Kai Properties and Hongkong Land Holdings have applied to increase the plot ratio – the gross floor area of a project compared to the size of the plot – of a newly-converted piece of farmland in the New Territories.
They want to raise the ratio by more than 13 times so that the 1.5 million square-foot site in Yuen Long can yield 5.5 million square feet of liveable space, according to a document filed with the town planning board.
"Low-rise, low-density housing developments will not make good use of scarce land," said Sun Hung Kai in an announcement regarding the application. "The proposed development can ease the shortage of housing supply in the city, which should be solved immediately."
The two developers plan to build 11,292 flats with an average size of 484 square feet.
New World Development's new project, Atrium House, with similar sized homes in Yuen Long sold at HK$16,000 (US$ 2,047.5) per square foot in June.
At that price, Sun Hung Kai and Hongkong Land would pocket more than HK$80 billion.
When the two builders bought the site in 2014 they secured permission to build 300 villas on it.
Under the revised plan, in phase one they will offer five blocks comprising 1,990 units to house 5,293 people within six years of the proposal being approved. By completion, 25 residential towers of up to 39 storeys each will provide homes to 30,036 people in 11,292 flats, they estimate.
Market observers said the timing is good because as the government scales back schemes which would have bolstered land supply. The authorities recently postponed a funding request for the contentious Lantau Tomorrow Vision project in light of the recent protests that have shaken the city.
Lantau tomorrow is a plan to build 1,700 hectares of artificial islands – an area equivalent to one-third of Kowloon – in the waters between Lantau Island and Hong Kong Island.
Last month the government hinted that another plan, to partner with private developers to build on the city's large tracts of farmland may also be delayed, sparking fears of a short-term lack of land supply.
"It is quite possible they will get the green light because increasing the plot ratio is the fastest way – probably the only choice in the short term – for the government to boost house supply," said Vincent Cheung, managing director of Vincorn Consulting and Appraisal.
In January, retired tycoon Li Ka-shing's CK Assets has applied to redevelop its 1,100-room Harbour Plaza Resort City hotel in Tin Shui Wai into a dense housing estate comprising 5,000 flats.
"The government should improve the accessibility in remote areas of the New Territories to accommodate more people," said Chiu Kam-kuen, head of valuation and advisory services for Asia Pacific at Cushman & Wakefield.
Sun Hung Kai Properties and Hongkong Land paid HK$2.1 billion for the right to convert the farm land in the northwestern New Territories four days ago.
If the proposal gets the go-ahead, they may have to pay an additional premium which will be decided by the Lands Department depending on whether the extra area would entail additional investment in infrastructure.