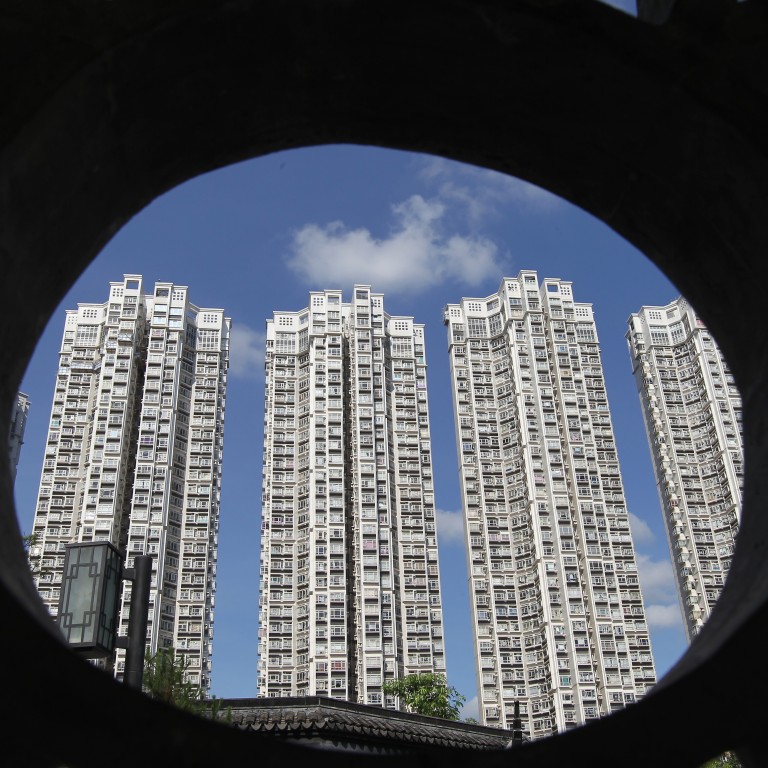 Hong Kong property transactions drop by 48 per cent to yearly low, deposits worth HK$3.5 million forfeited as protests weigh on sentiment
Deals at 35 major private estates drop by 48.9 per cent week on week
At least 12 buyers forfeit contracts for new homes
Hong Kong homebuyers are having second thoughts about the biggest purchase of their lives, as nearly two months of unprecedented public unrest cast a pall over the city's real-estate market.
Weekly transactions involving used homes fell to their lowest level this year on Sunday, according to one of the city's largest real-estate agencies, while a dozen buyers this month decided against completing contracts for new homes worth more than HK$70 million (US$8.9 million), forfeiting more than HK$3.5 million in deposits and other fees rather than making purchases.
Deals at 35 major private estates dropped by 48.9 per cent week on week to just 23 transactions, according to Midland Realty.
"In particular, the turnover of Kingswood Villas [in Tin Shui Wai] dived by more than 90 per cent from 14 transactions to merely one last week," said Buggle Lau, chief analyst at Midland.
Simon Choi, district sales manager at Centaline, said: "Some homeowners are even slashing prices to attract buyers."
A 495 sq ft apartment at Caribbean Coast in Tung Chung recently sold for HK$6.36 million, 5 per cent below market price, according to Centaline.
As far as forfeitures are concerned, various new projects reported the walkouts, including at least three deals involving TPlus micro flats, as of Wednesday last week.
Buyers are walking away because they feel they can buy the same properties for cheaper later, and are ready to take their chances, said Ken Lam, branch manager at Centaline Property Agency's Sheung Shui Centre branch. "It's a lacklustre market so far, with fewer flat viewings and transactions," he said.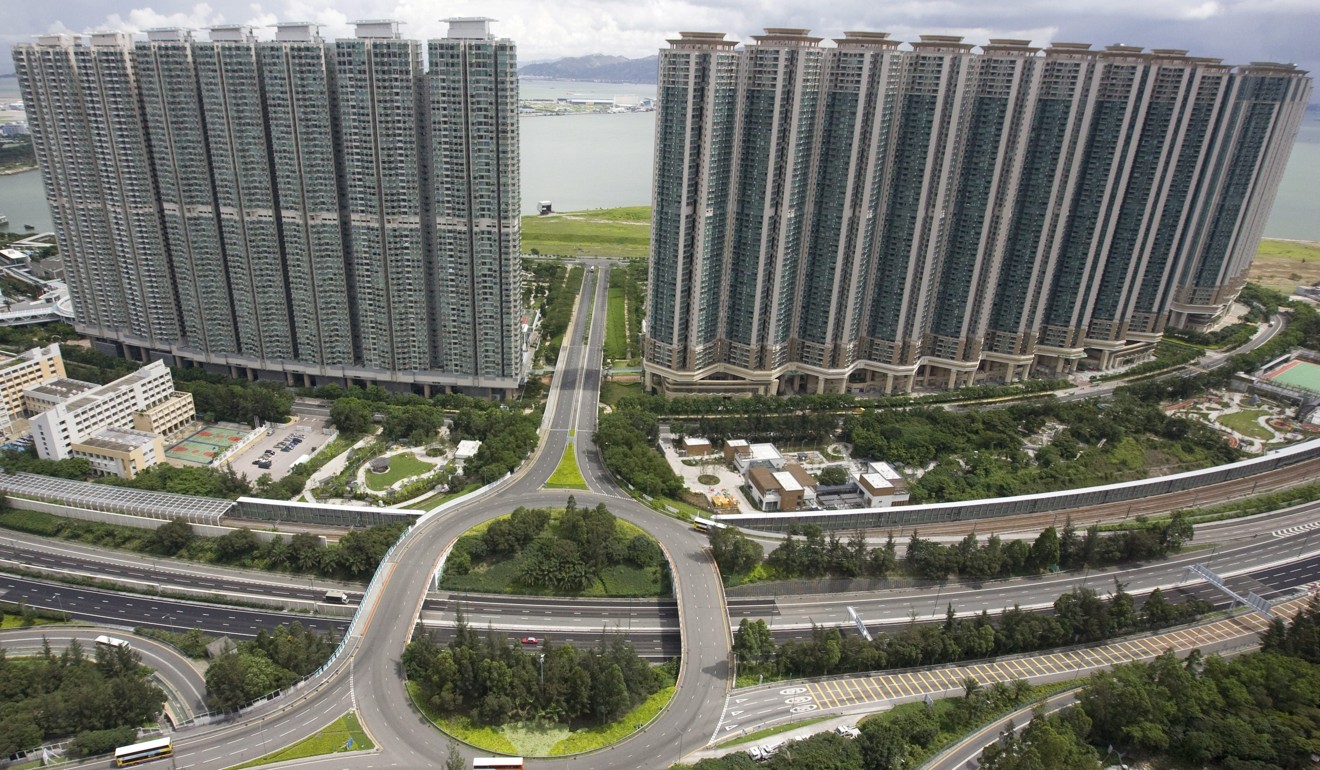 The secondary market is not immune to walkouts. The buyer of a 1,315 sq ft used home recently walked away from a deal worth HK$15.8 million at The Green in Sheung Shui, losing about HK$817,000 in deposits and agent's commission.
Another buyer lost about HK$186,000 after walking away from a 350 sq ft flat at Sheung Shui Centre for HK$5.3 million.
Hong Kong's housing market is the least affordable in the world, and presents a major challenge for Chief Executive Carrie Lam Cheng Yuet-ngor's administration. In March, she said failure to effectively handle the city's housing problem
would undermine her achievements as the city's leader
.
And escalating social unrest in the city is only going to deepen Hong Kong's housing woes by further testing sentiment. Demonstrations have sprung up in all corners of the city, including the airport, over the past seven weeks, initially triggered by the government's push for a controversial bill that would allow extraditions to mainland China. Protesters have now broadened their demands to universal suffrage from the withdrawal of the bill.
The unrest coupled with uncertainties brought by the US-China trade war have kept buyers from making big-ticket purchases. Hong Kong's inventory of unsold residential property has risen to
its highest level in more than a decade
, with 10,000 unsold homes as of the end of the second quarter, 1,000 units more than the end of March, according to the Transport and Housing Bureau.
Elsewhere, HSBC and Hang Seng Bank said they had run out of quotas for mortgages for incomplete TPlus apartments.
As the project, developed by Jiayuan International and Stan Group, has not yet received a certificate of compliance, banks will still consider it incomplete. Lenders can only approve a limited number of mortgages for incomplete projects.
"Like other peers, we have a quota for mortgages that we can provide for incomplete flats for each primary project. Customers who still want to apply for mortgage loans for this property project can submit their applications for a completed flat," an HSBC spokeswoman said.
Hang Seng Bank also said it would provide mortgage loans for TPlus apartments when they are completed.
The project is expected to get its compliance certificate by August. At that point, buyers can apply for mortgages from HSBC and Hang Seng Bank, but the discounts they will receive will be lower.
Jiayuan International said the quotas were not targeting the project. Moreover, the quotas at Bank of East Asia and Chong Hing Bank were still not full, it said earlier. "[We] will closely communicate with banks to let buyers finish their applications successfully," Jiayuan said.
Bank of East Asia, however, said it was accepting mortgage applications for completed flats only.
But Chong Hing Bank said it would accept mortgage applications for the TPlus project. It said it had "risk-management guidelines", with "caps" based on various factors, including risk assessment and the presale period of development projects.
Additional reporting by Daryl Choo
This article appeared in the South China Morning Post print edition as: Flat buyers rattled by unrest pull out and forfeit millionsRattled flat buyers pull out, forfeit millions