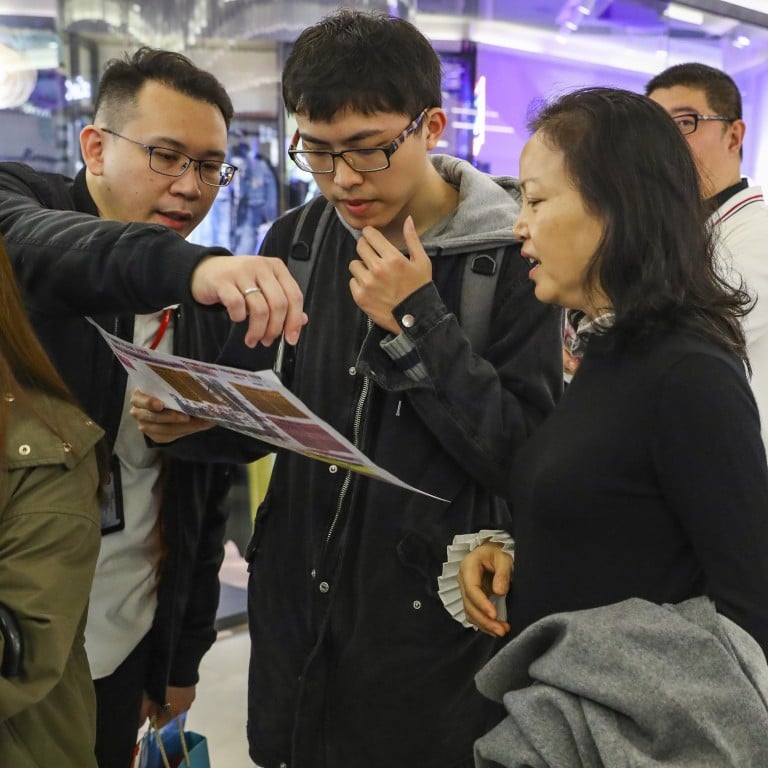 Henderson Land takes the lead as Hong Kong's biggest builder of micro flats, beating other developers by wide margin
Henderson Land sold 351 micro flats in Hong Kong during the first six months of the year, more that any other developer
Sales generated US$213 million in revenue for the developer
Henderson Land Development has emerged as Hong Kong's largest developer of "micro flats" in the first half, underscoring the popularity of cheaper housing among investors and those seeking to get a start on the housing ladder.
Henderson, owned by Hong Kong billionaire Lee Shau-kee, sold 351 micro flats, typically defined as units with floor area less than 200 square feet, in the six months ended in June, generating revenue of HK$1.67 billion (US$213 million), according to data provider Dataelements.
Property development company Billion ranked as the No 2 builder, selling 229 micro flats, which generated revenue of HK$959 million, according to Dataelements.
"Micro flats are very popular in Hong Kong since they are more affordable for first time buyers, as well as investors," said Sammy Po Siu-ming, chief executive at Midland Realty's residential division. "Obviously, the market sentiment is very good for small units."
During the first half, property developers launched marketing activities at 20 residential buildings across the city, offering about 3,000 flats in single-room or studio layouts. About 2,400 of these units, which are classed as small by the Rating and Valuation Department, were snapped up by buyers, according to data from Midland Realty.
"Potential buyers are still looking for small units which are more affordable in terms of the lump sum down payment. If there is demand in the market, developers will provide this kind of unit," Po said.
Hannah Jeong, head of valuation and advisory services at Colliers International Hong Kong, said investors were better off focusing on nano flats instead of larger homes in the current economic climate.
"Some homebuyers are expecting discounts from developers. Nano flats are still affordable and this sector can outperform as demand is more for buying these units and leasing them out," she said.
Property consultancy JLL cautioned the outlook for micro flats was negative given the hefty supply pipeline and signs that some developers had to offer steep price cuts to attract buyers.
A building boom that will see 3,000 nano flats completed by 2021, equivalent to adding 5 per cent to the city's existing housing stock, will push average prices for micro flats down as much as 5 per cent in the second half, according to JLL.
That contrasts with the broader housing market which is expected to remain flat or drop up to 5 per cent in July to December, according to the consultancy.
"The price of nano flats can vary considerably depending on location, with unit rates ranging from HK$13,000 to HK$28,000 per square foot. Some marginal sized units, those that are just over 200 sq ft, have sold for closer to HK$40,000 per square foot," said Denis Ma, head of research at JLL.
Ma said prices of nano flats are "not cheap" compared to mass market housing units, whose average price is about HK$15,000 per square foot.
"We would expect the correction in prices of nano flats to be closer to the more bearish view of our forecast range," he said, referring to the forecast drop of up to 5 per cent.
Henry Mok, senior director of capital markets at JLL, said property developers are trimming the size of individual nano flats in future developments to keep pace with local buying power.
"With the growth in salaries lagging home prices, developers are now having to adjust the sizes of flats built to maintain smaller lump sums that can be readily absorbed by buyers," Mok said.