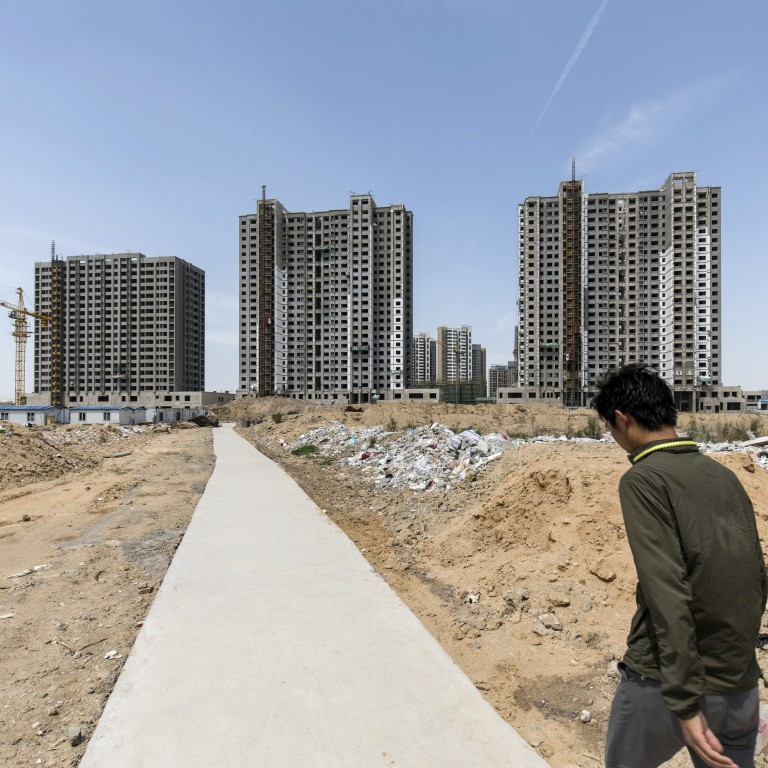 Qingdao flat prices cut by 5 per cent as city heeds warning of China's top decision-making body
Agents say builders will have to offer steeper discounts as buyers wait on the sidelines to woo buyers in a tightening market
Data from Qingdao's real estate registry shows sales in July fell 12 per cent compared to the previous month
A developer in the coastal city of Shandong province was offering a new batch of flats at Wenlan Mansion at 10,000 yuan (US$1,441) per square metre – 5 per cent lower than the previous lot – just days after the Communist Party's Politburo underscored a hawkish stance on cooling the housing market.
That means those who bought homes in the same project only a month ago for 10,500 yuan per square metre would see their wealth evaporate by at least 45,000 yuan on homes that range from 89 to 125 square metres.
"Even with such discounts, potential customers who used to actively approach us earlier are losing interest," said Li Chun. "Developers have to offer steeper discounts otherwise we will see an even tougher market ahead."
Last month only 12,966 new homes were sold across Qingdao, 12 per cent fewer than June, according to data from the city's property registry.
The northern Chinese city is among second-tier cities, including Hangzhou and Nanjing, where developers are starting to cut prices to woo buyers amid falling sales because of upgraded property buying curbs.
Yan Yuejin, research director at Shanghai-based property services company E-House China R&D Institute, said that it was now likely that more developers could cut prices as they have a stronger reason.
"They would like to quickly make money from their sales under the current strengthened administrative control over home prices and tighter credit conditions for developers," Yan said
The Politburo, which met last Tuesday to lay out economic policies for the second half, sent out a very clear message to curb the property sector, saying that "we should adhere to the principle that housing is used for living, not for speculation, implement the long-term mechanism for real estate, and not use property as a short-term means of stimulating the economy."
These measures come on the back of earlier moves to tighten developers' funding as Beijing has sought to clamp down on their high debt levels.
In May, the China Banking and Insurance Regulatory Commission banned direct financing to developers who had not yet secured all the necessary approvals to start building or who had not secured all the funding they needed for a project.
This was followed in July by the National Development and Reform Commission, which said that any new offshore bonds issued by real estate firms must be used only to replace medium- and long-term offshore debt maturing in the next year.
Moody's Investor Services said in its latest report that the Chinese government was likely to continue tweaking regulatory measures in a bid to prevent sharp property price increases.
But analysts warn that a new wave of complaints, which may result in social instability, will come along with steep home price drops in China.
"Price cut currently is the best and suitable way; yet we saw complaints [from previous buyers] storming in as they felt that they got ripped off," said Ye Tan, an independent economist and analyst based in Shanghai.