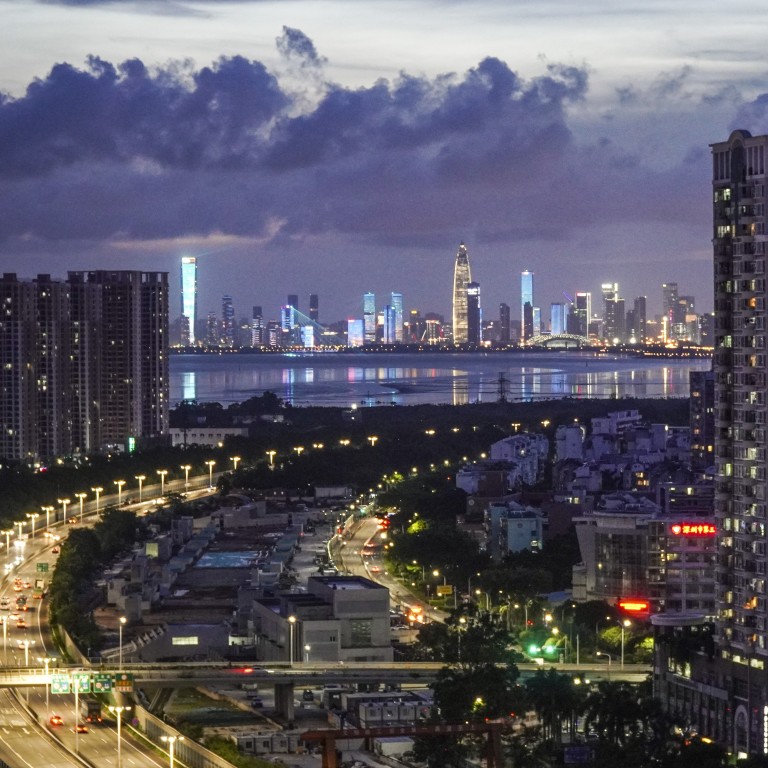 Country Garden among property developers reporting slowdown in half-yearly profit, as era of 'skyrocketing' growth ends
Interim profit at Country Garden rises by 23.4 per cent, well below the 80.2 per cent increase reported in 2018
Developers are struggling with thin profits, promotion and marketing costs, analyst says
Four mainland Chinese property developers reported slow growth in half-yearly profits on Thursday, in a sign even the top companies are losing momentum amid tighter regulations and slowing sales growth.
Country Garden, the largest seller of homes in China, reported a 23.4 per cent increase in its interim core net profit, excluding valuation gains and foreign-exchange losses, to 15.98 billion yuan (US$2.25 billion) for the six months ending on June 30, according to a filing with the Hong Kong stock exchange. The rise was well below the 80.2 per cent increase in interim core net profit the company reported in 2018.
"We will no longer see skyrocketing year-on-year profit growth in the housing sector. The developers are struggling with thin profits under tightened government cooling measures, for example price caps, and more spending on project sales promotions and marketing," said Yan Yuejin, research director at Shanghai-based property services company E-House China R&D Institute.
The housing sector has been one of the main pillars of China's extraordinary economic growth over the past few decades. Last year, the sector reported sales totalling US$1.8 trillion – or seven times the property transaction volume in the United States.
Sunac China, the country's fifth-largest property developer, said its core profit rose 1.28 times to 12.66 billion yuan, compared with 2.92 times in the same period last year.
China Overseas Land & Investment, ranked 10th by sales, reported an interim core profit of HK$20.99 billion, up 9.5 per cent, but below the 14.3 per cent increase it reported last year for the same period.
Guangzhou R&F Properties, ranked 20th by sales, said its interim net profit rose by 2.2 per cent to 4.17 billion yuan, compared with an increase of 64 percentage points in the same period last year. Li Sze-lim, its chairman, however said it was because some sales had not been recognised in the interim results.
What is expected to compound any pain the sector feels is developers cutting prices to boost sluggish sales.
Country Garden, for instance, reported that its interim contracted sales to shareholders were down 9 per cent to 281.95 billion yuan in the six months to June 30, compared with 310.82 billion yuan in the same period in 2018. The company will not offer discounts but some of its local offices will provide incentives at different projects in line with market prices.
"We will achieve full-year sales no less than what we had last year," Cheng Guangyu, the company's vice-president, said during the interim results briefing on Thursday. "The group will not implement any large-scale price-cut campaign across the country, although some price adjustments will be offered by our local offices along with the market," he said.
On Tuesday, China Evergrande, the country's third-largest developer by sales, announced a nationwide cut in prices. It is offering discounts of up to 22 per cent on 532 projects. Agile Group said on Wednesday it would offer incentives in some cities where it is launching projects by the end of the year.
This article appeared in the South China Morning Post print edition as: Homebuilders report slowdown in growth